Image With Text
The Image With Text section of the Electro theme is a versatile section that can be used to display a variety of content, including images, text, and buttons. This section is a great way to highlight your products, services, or events, and it can also be used to promote your website or blog.
How To Access The Image With Text Section?
Step 1: Go to Online Store > Themes > click on Customize
Step 2: Click on Add Section block > search for Image With Text on the search bar and hit Image Banner
Step 3: Click on Image With Text block or each Text block heading to edit the content, or Add Text to add more Text block heading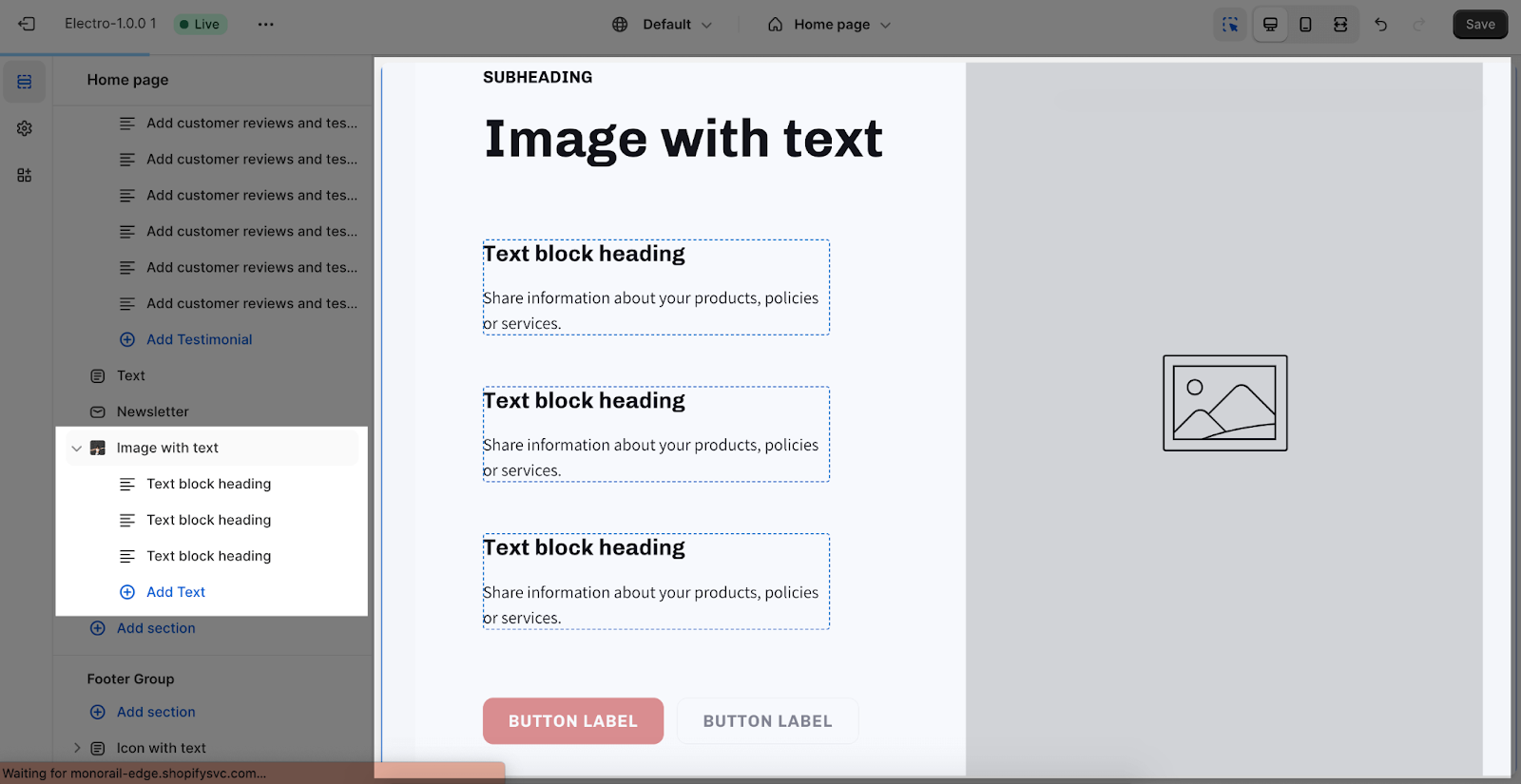 Image With Text Section Configuration
The Settings for the Image with Text section has 4 tabs: General, Layout, Image, and Button
General
In the general tab, you can select a color scheme for the section. The available schemes are Schemfe 1 and Scheme 2, which have been updated from the Theme settings.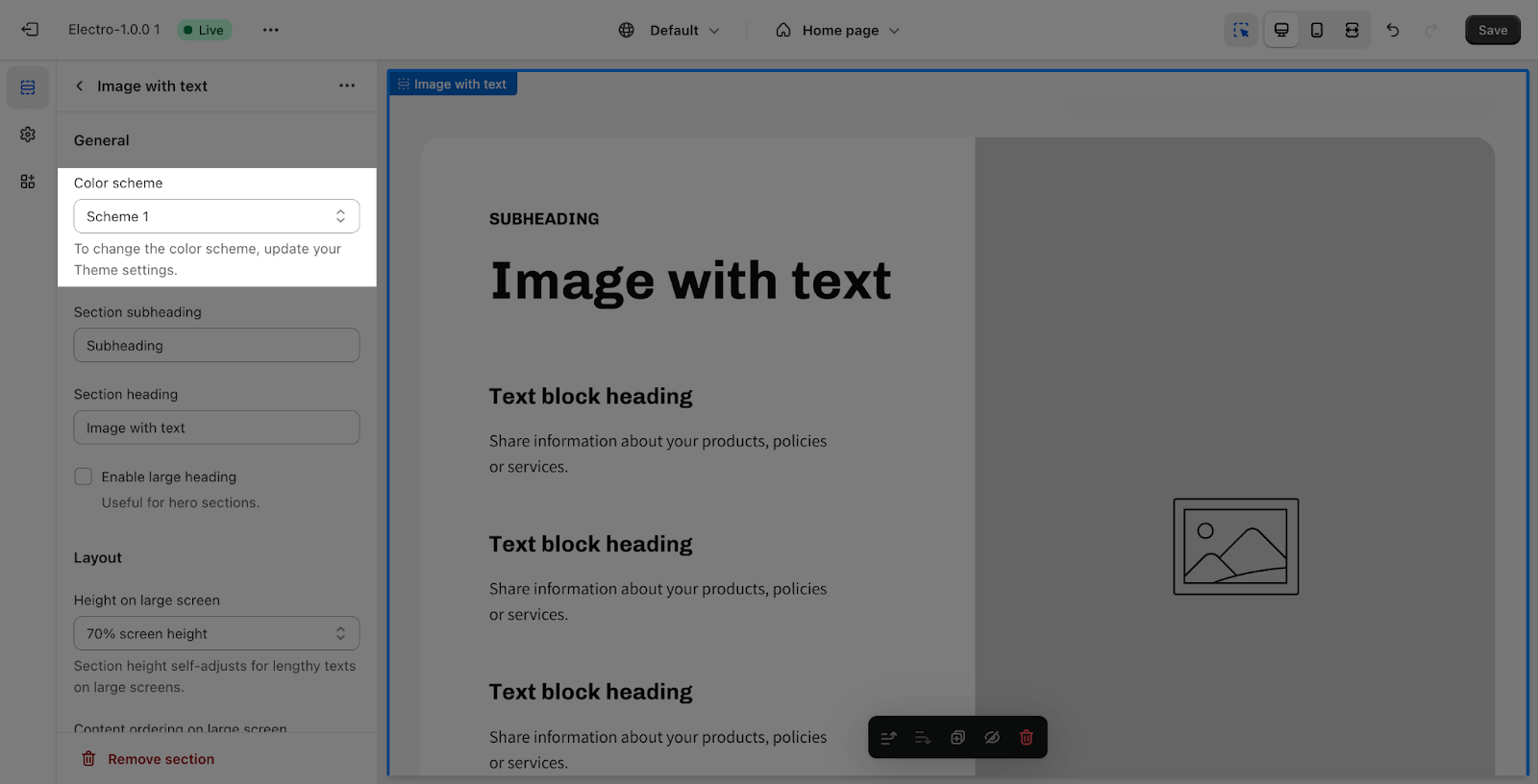 This scheme will be applied to all the text components on the section, such as the subheading, heading, background color, and button.
After that, you can edit the content with Section Subheadings and Section Headings.
All headings in the image banner will have the font size of the headline if you activate the large heading feature.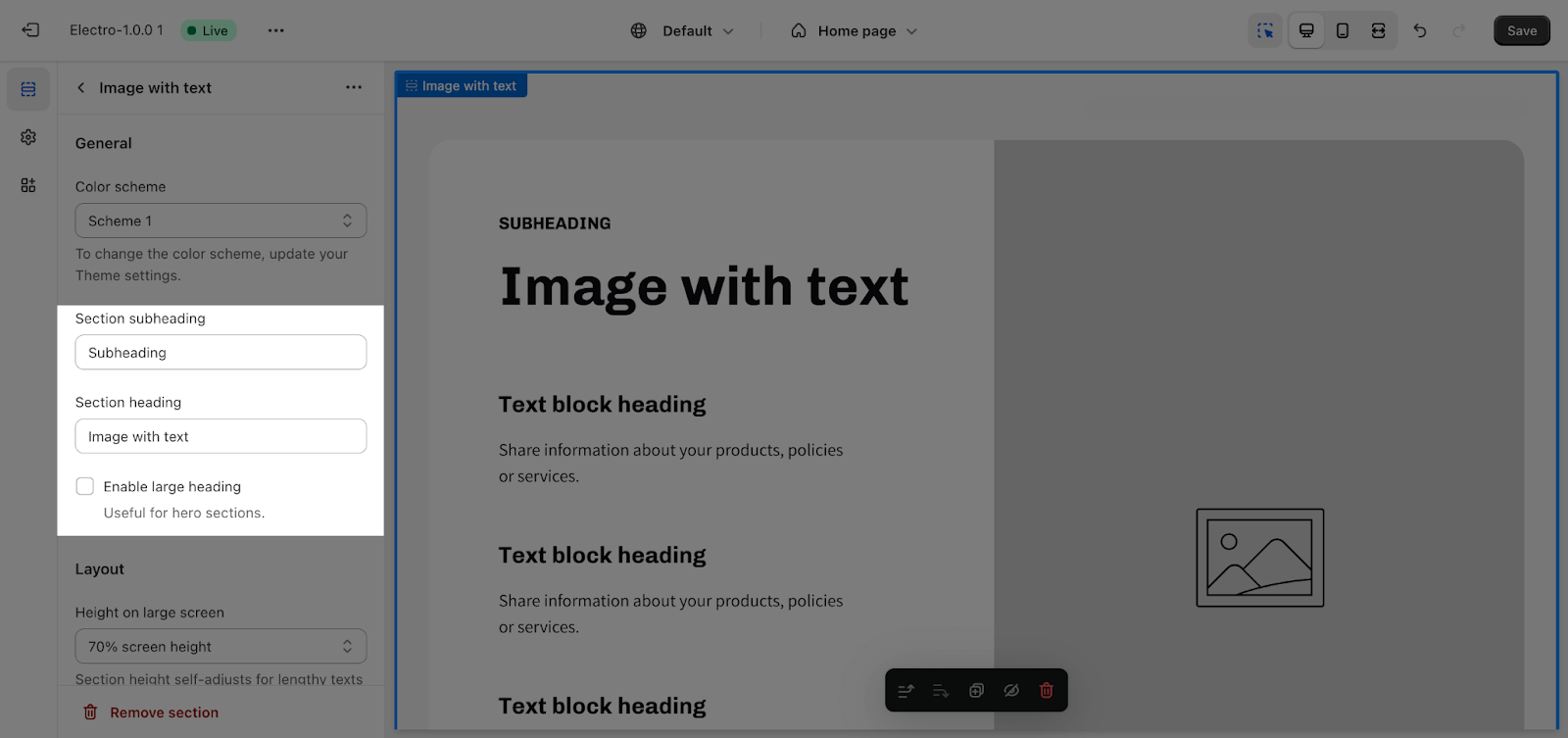 Layout
In the Layout tab, you can adjust the layout height for large screens with 2 options: 70% screen height or 100% screen height.
By default, it is set on 70% screen height
Within the Layout card, on a large screen, you have the flexibility to display content in two different orders: you can choose to position the text first or the image first.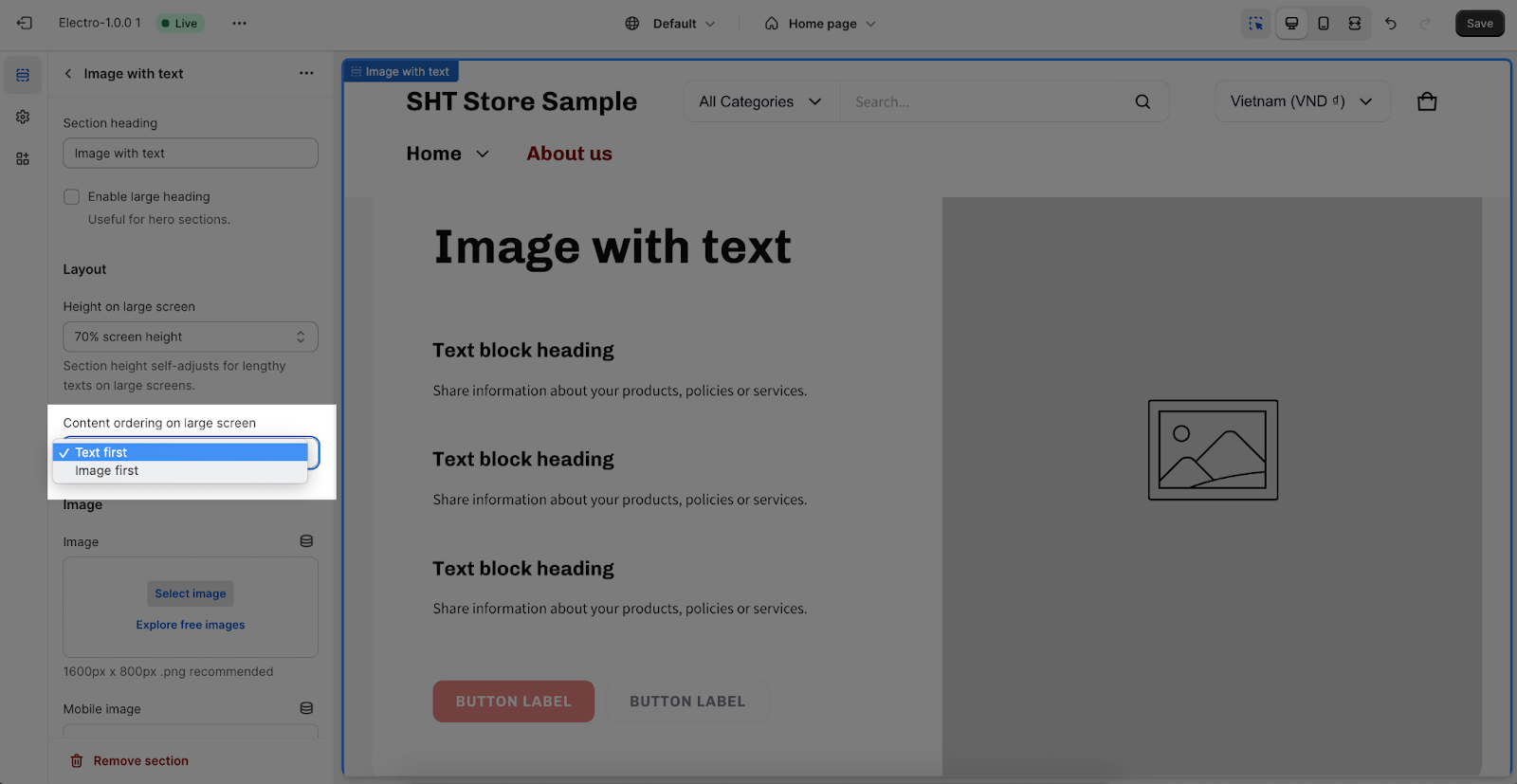 Image
In the Image card, click on the Select image button to upload the image. The recommended size for the image here is 700x500px for large screen size., On mobile, after uploading the image  you can select one of 4 types for Image ratio: Square, Portrait (3×4), Landscape (4:3) and Adapt to Image.
By default, the section is set for Portrait type.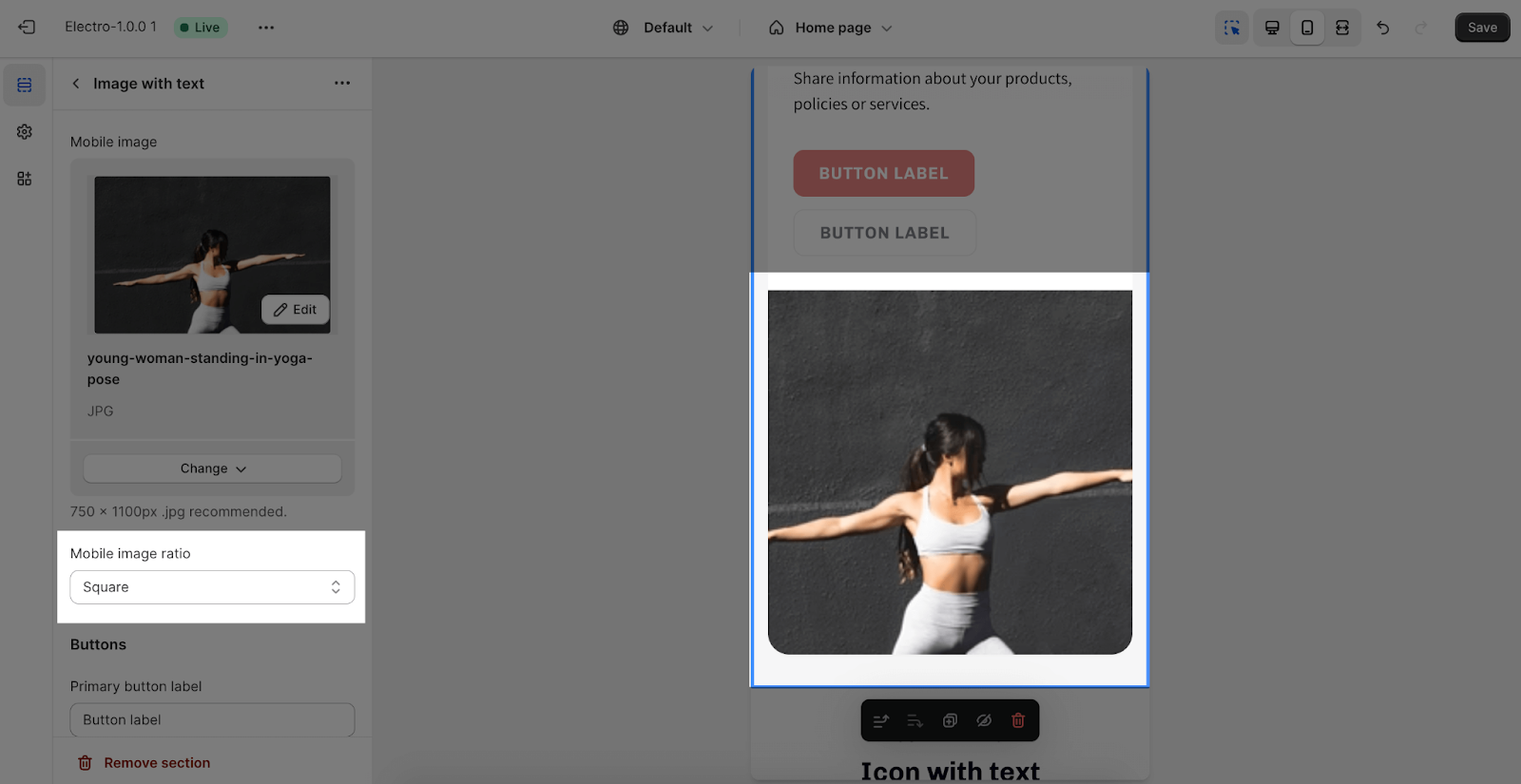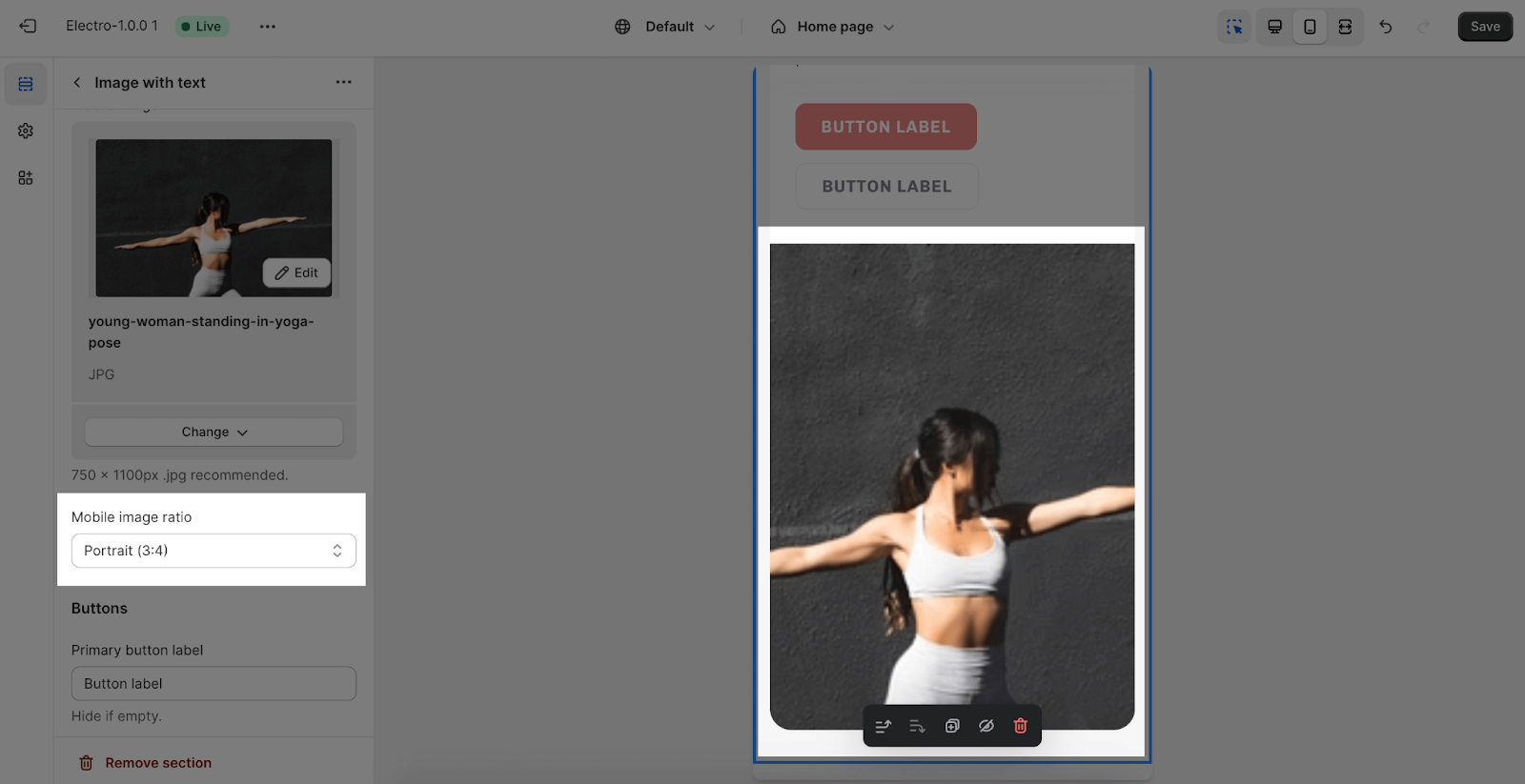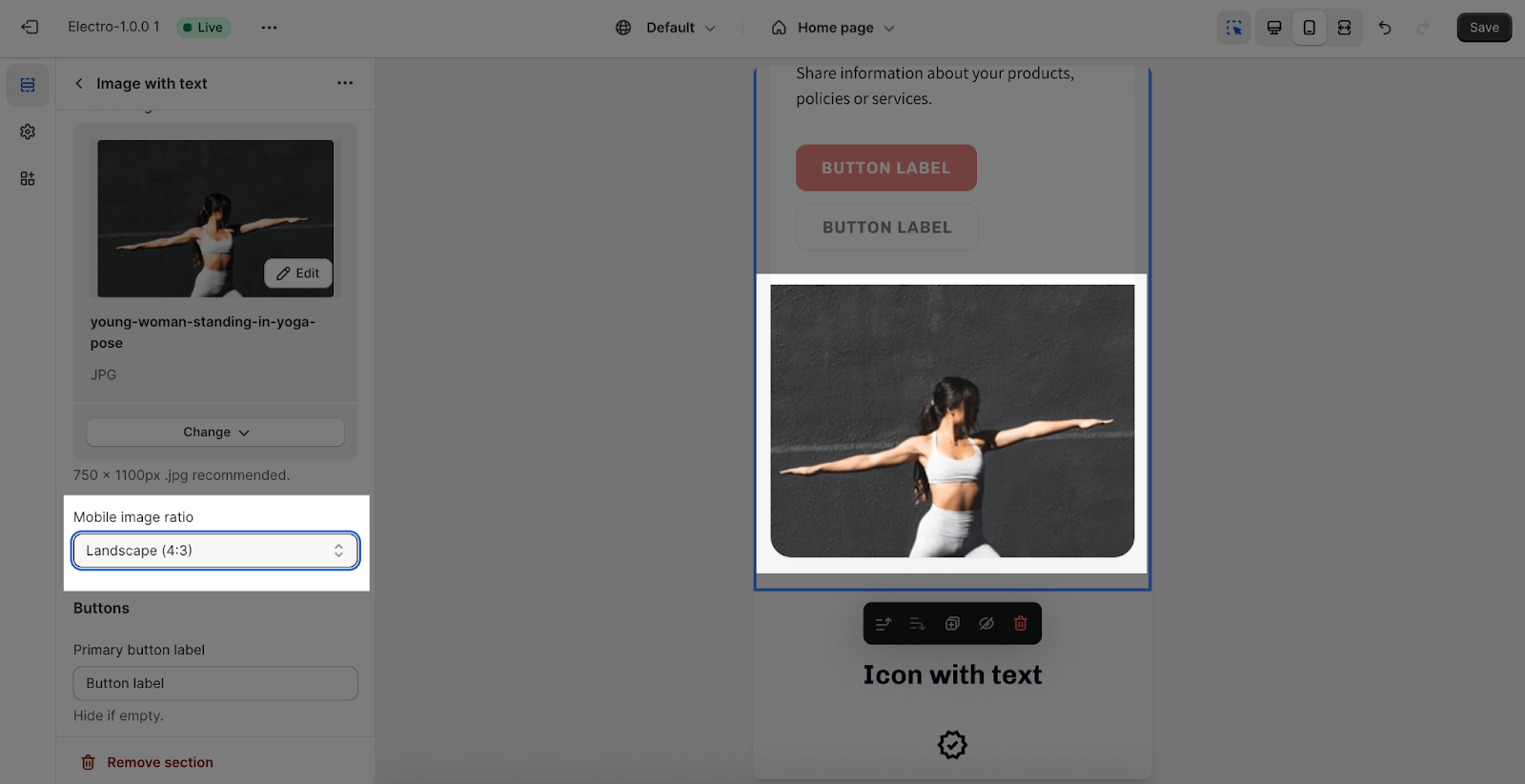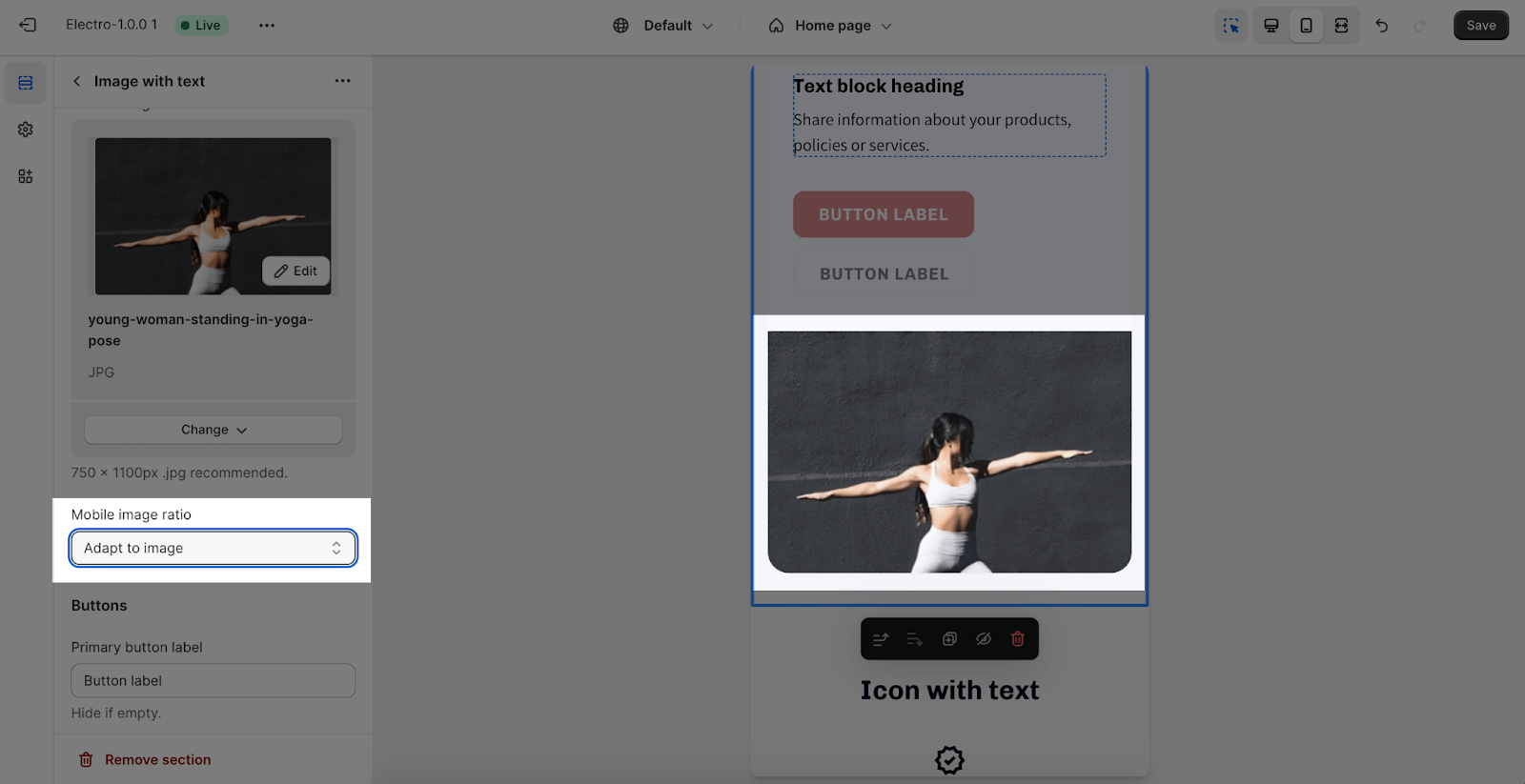 Button
In the Buttons tab, insert the button label name for the Primary and Secondary button to add buttons on the section. Click on the button link to add a direct link for them. If you want to remove one button, just delete the text in the button label.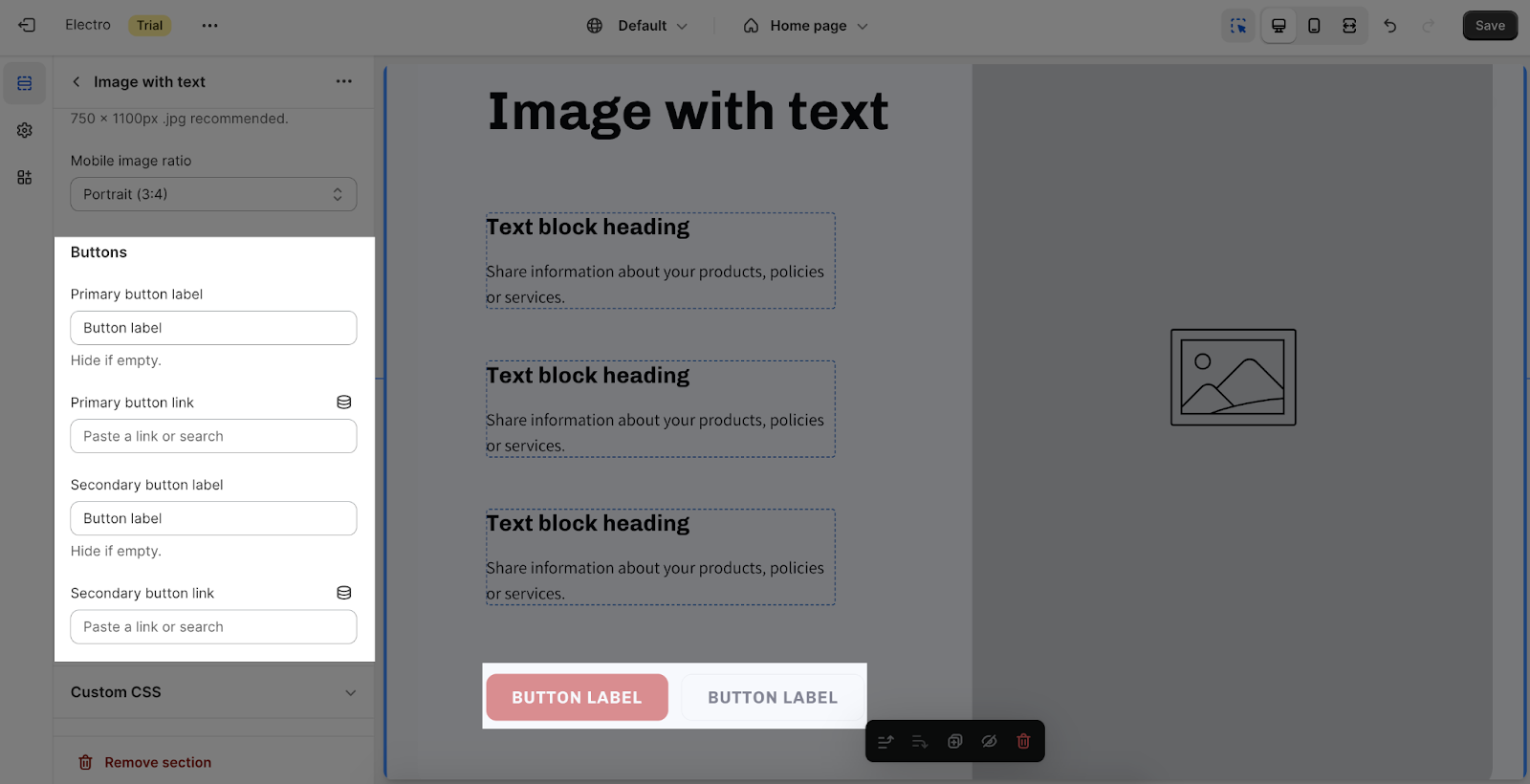 Text Block Configuration
Please note that you are free to add a maximum of 5 blocks in this section.
To adjust for the Block text, click on the block and go to the Settings. You can adjust the content by entering heading and description here. If you want to remove the Text part, simply remove the content in the text box.