Custom Liquid
About Custom Liquid Section
For unavailable predefined sections, Electro theme supports Custom Liquid section where you can add Liquid code to create a personalized section on your store.
To add a custom Liquid section to your page, follow these steps:
In the Theme editor, click the Add section icon.
Search for Custom liquid.
Click on the Custom liquid section to add it to your page.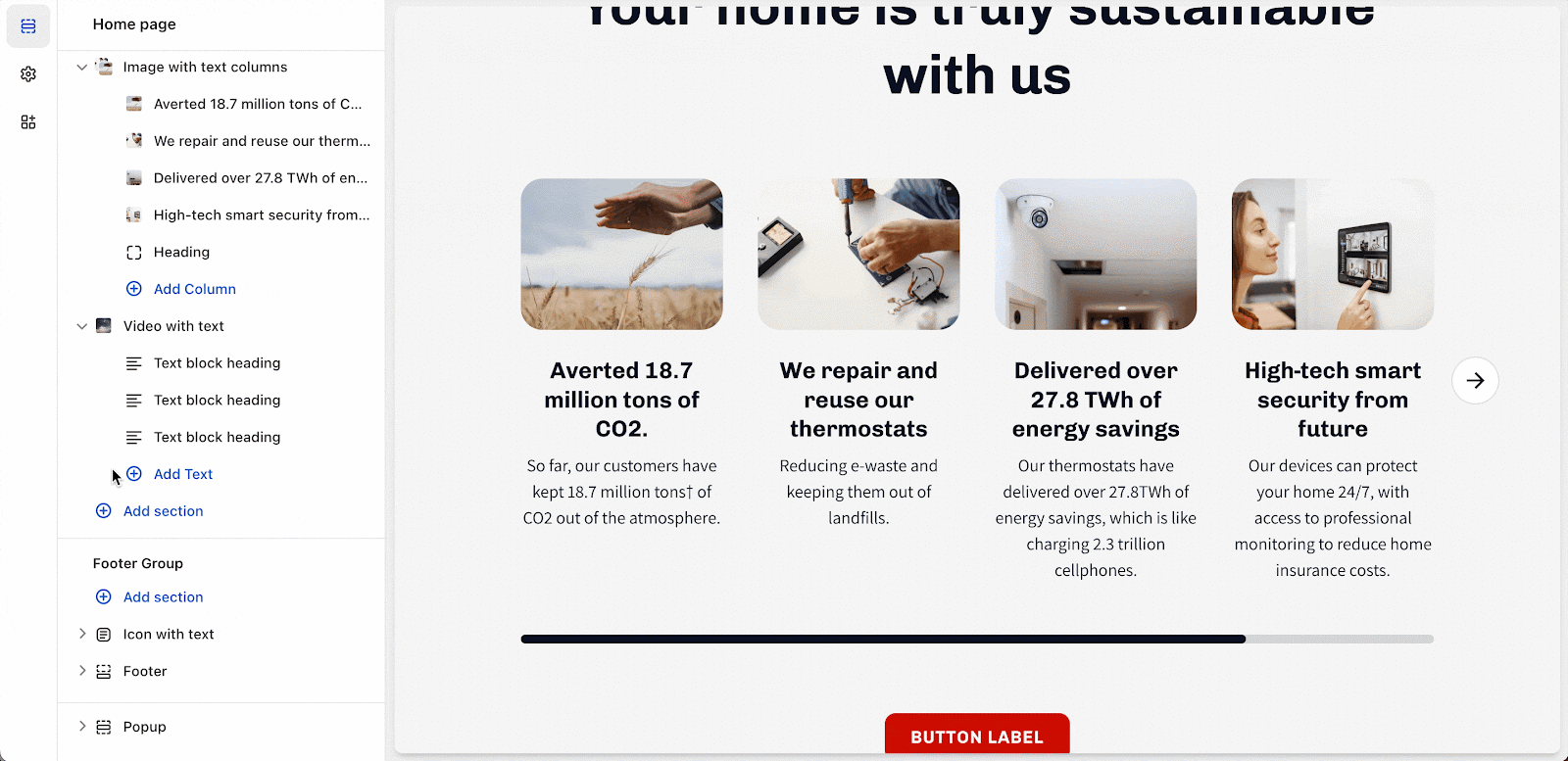 Custom Liquid Configurations
To add Liquid code in the Custom Liquid section, you can start customizing by clicking on the section.
General
Custom Liquid section follows general settings of the section, including setup for the Heading content, including subheading, heading, and description. You need to click on Custom Liquid to set up for this section, and if you want to remove any settings, just delete the content and give it a blank space.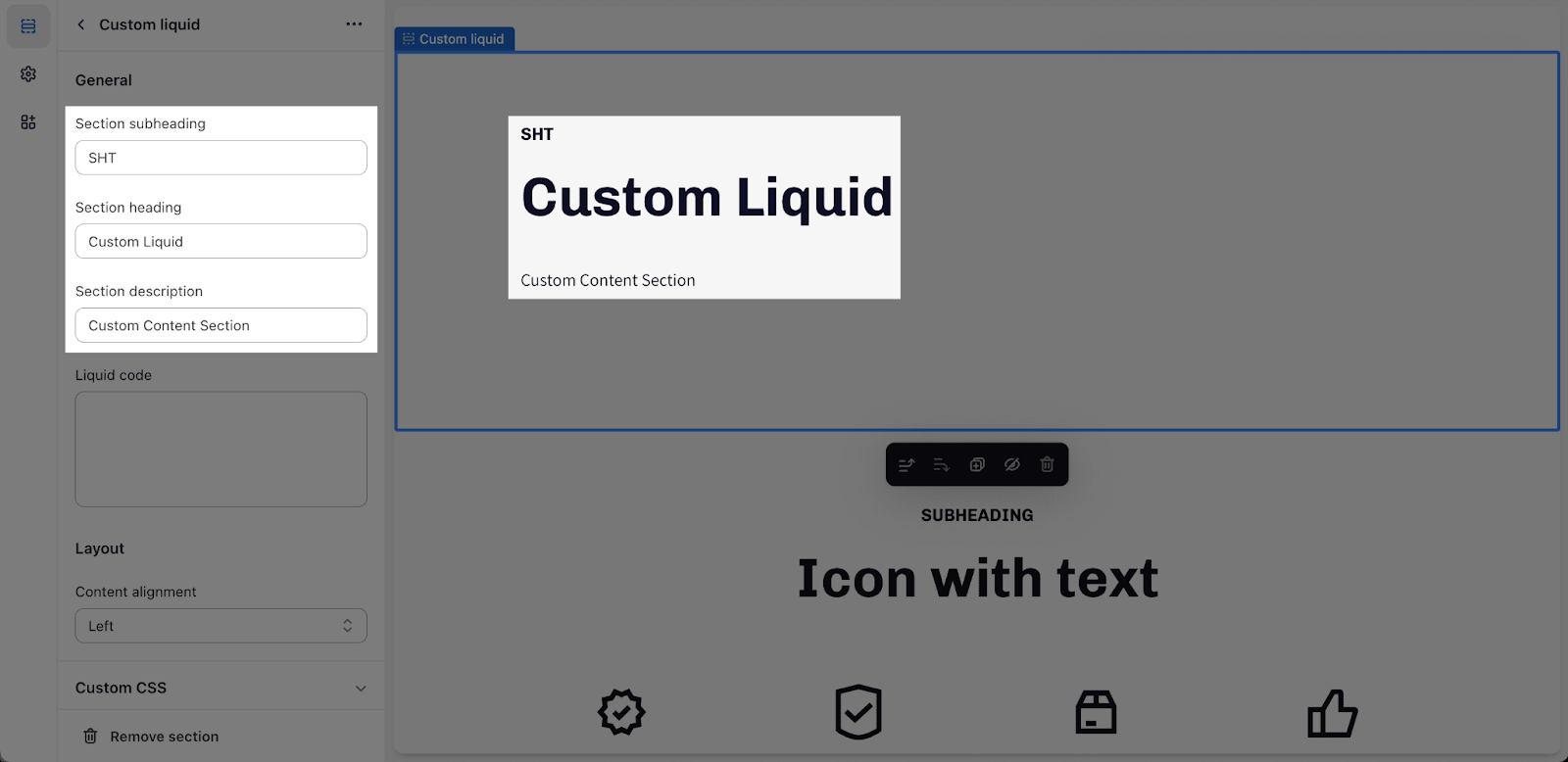 By default, without custom code, the Custom Liquid section will show the section header only. To insert your custom code, you can add your custom code to the Liquid Code box. You can read more about Liquid code in this Shopify article.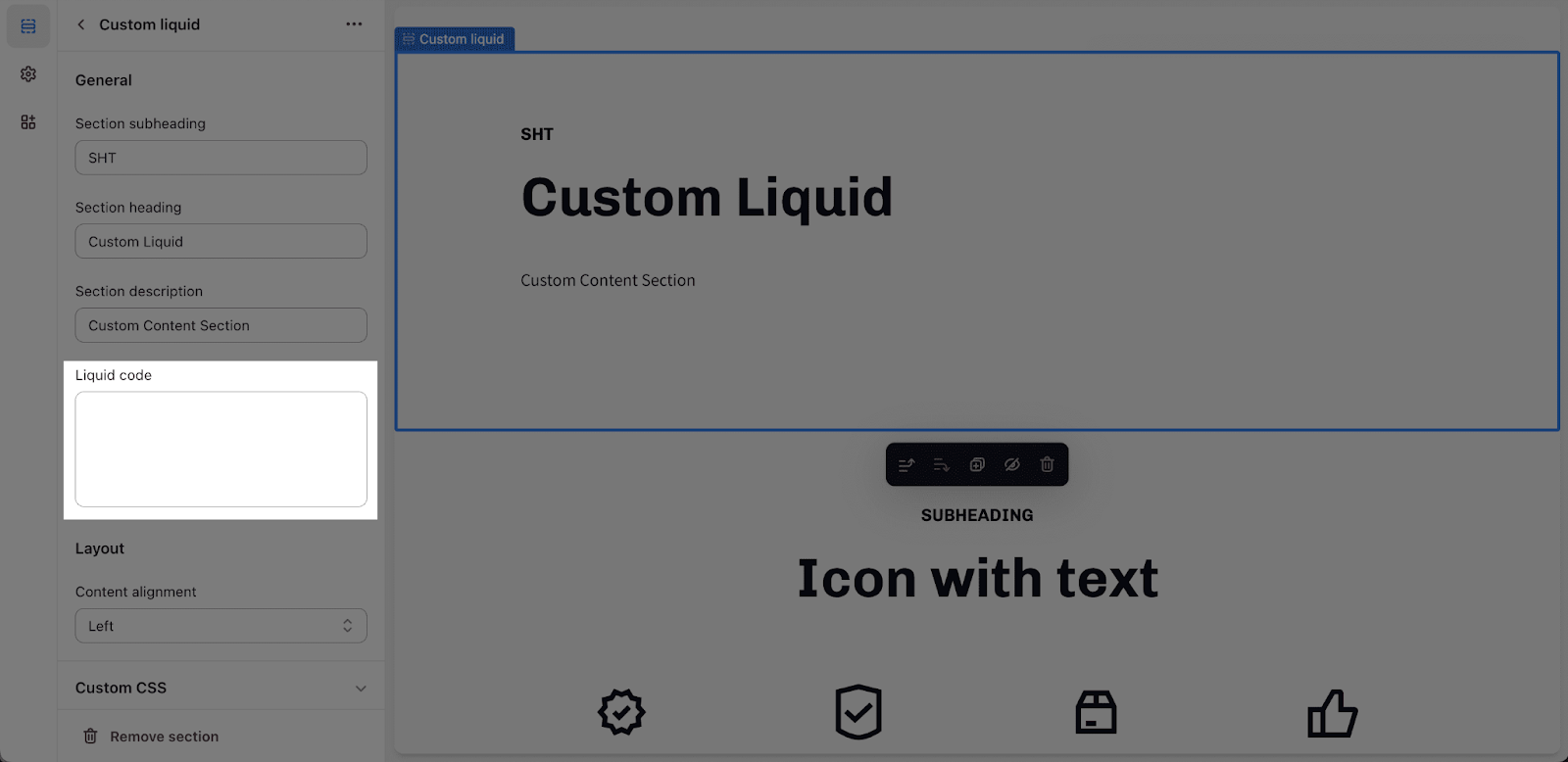 Layout
There are 2 types of content alignment that you can set for the heading content: