Moving Image Banner
A moving image banner is a type of banner ad that uses animation to capture the attention of viewers.
Electro theme includes the moving image banner that you can use to promote your products, services, or events. The banner is fully customizable, so you can change the images, text, and button to match your store's campaign.
Image Moving Banner Section Configuration
The Moving image banner section comes with 4 tabs: General, Layout, Text and Button.
General
To adjust the Overlay opacity, slide the percentage bar in the Overlay settings to the desired opacity. The Overlay opacity can be adjusted from 0% to 90%.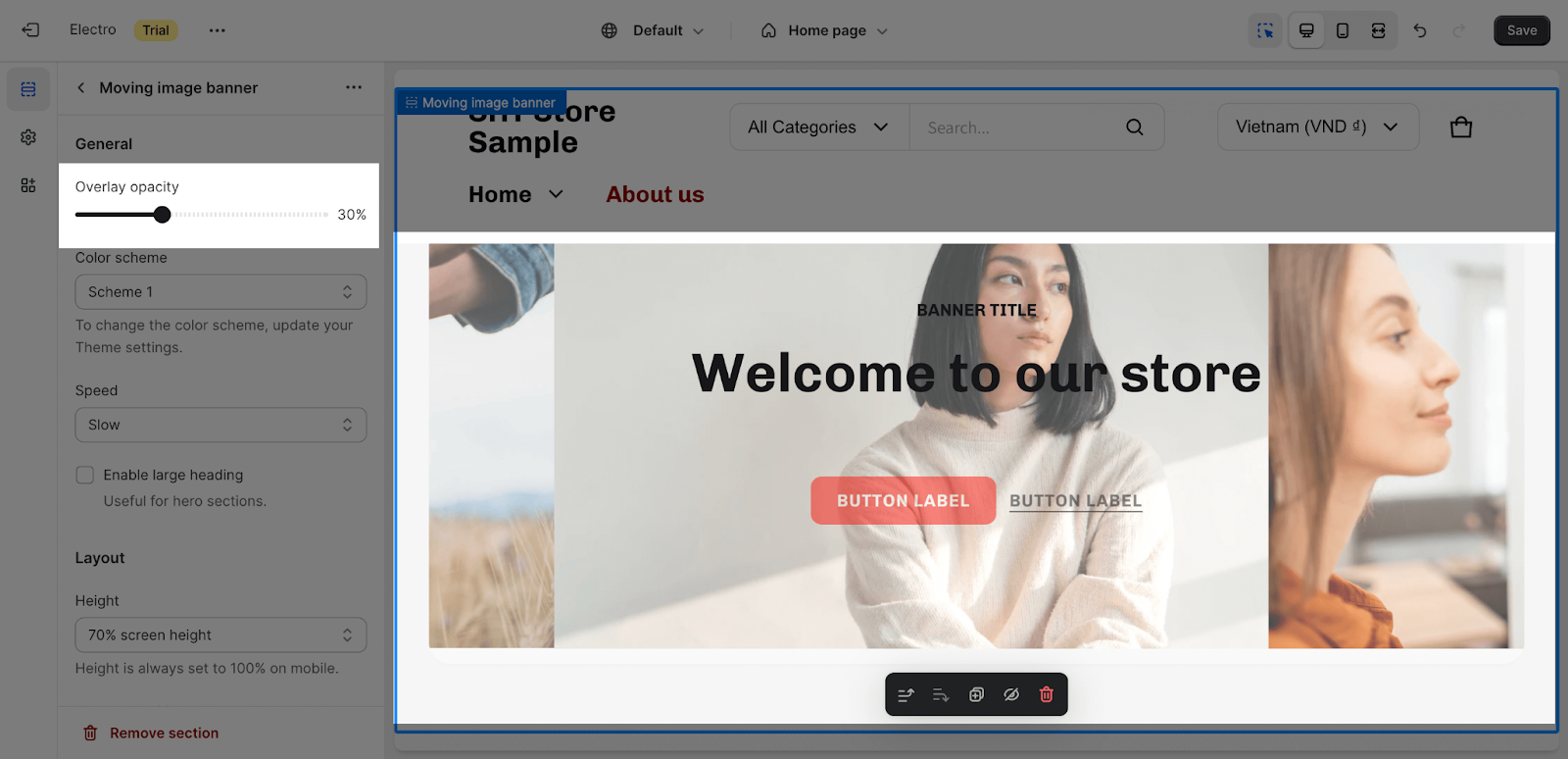 The overlay opacity will be applied to the section and background image list. Therefore, it highlights the content inside the section.
After that, you can select a color scheme for the section. The available schemes are Scheme 1 and Scheme 2, which have been updated from the Theme settings.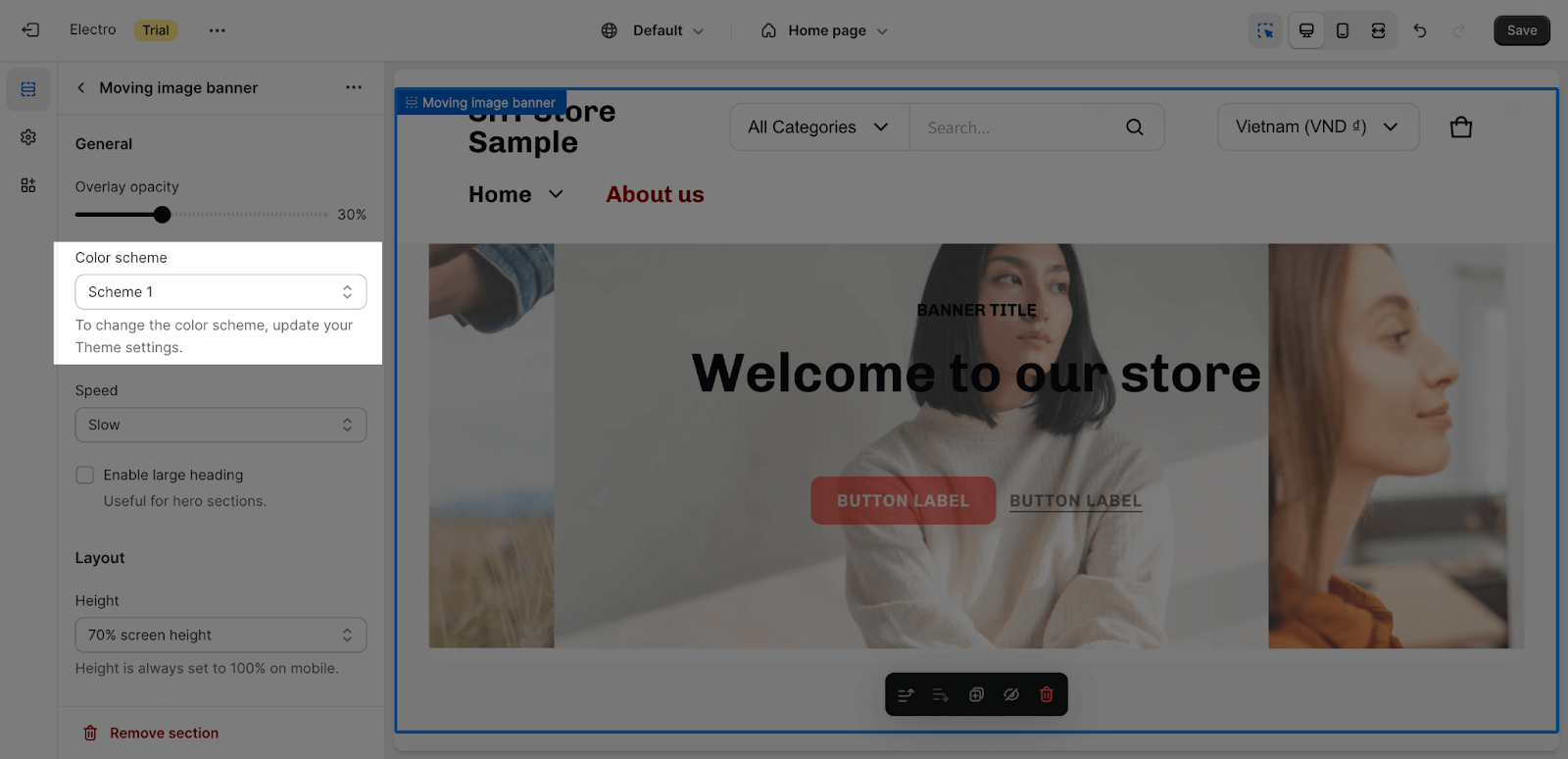 This scheme will be applied to all the text elements on the section, including the overlay opacity color, subheading, heading, description, and button.
Next, you can set the banner's movement speed.
Slow: the banner will move with the speed of 10s for each block image
Normal: the banner will move with the speed of 7s for each block image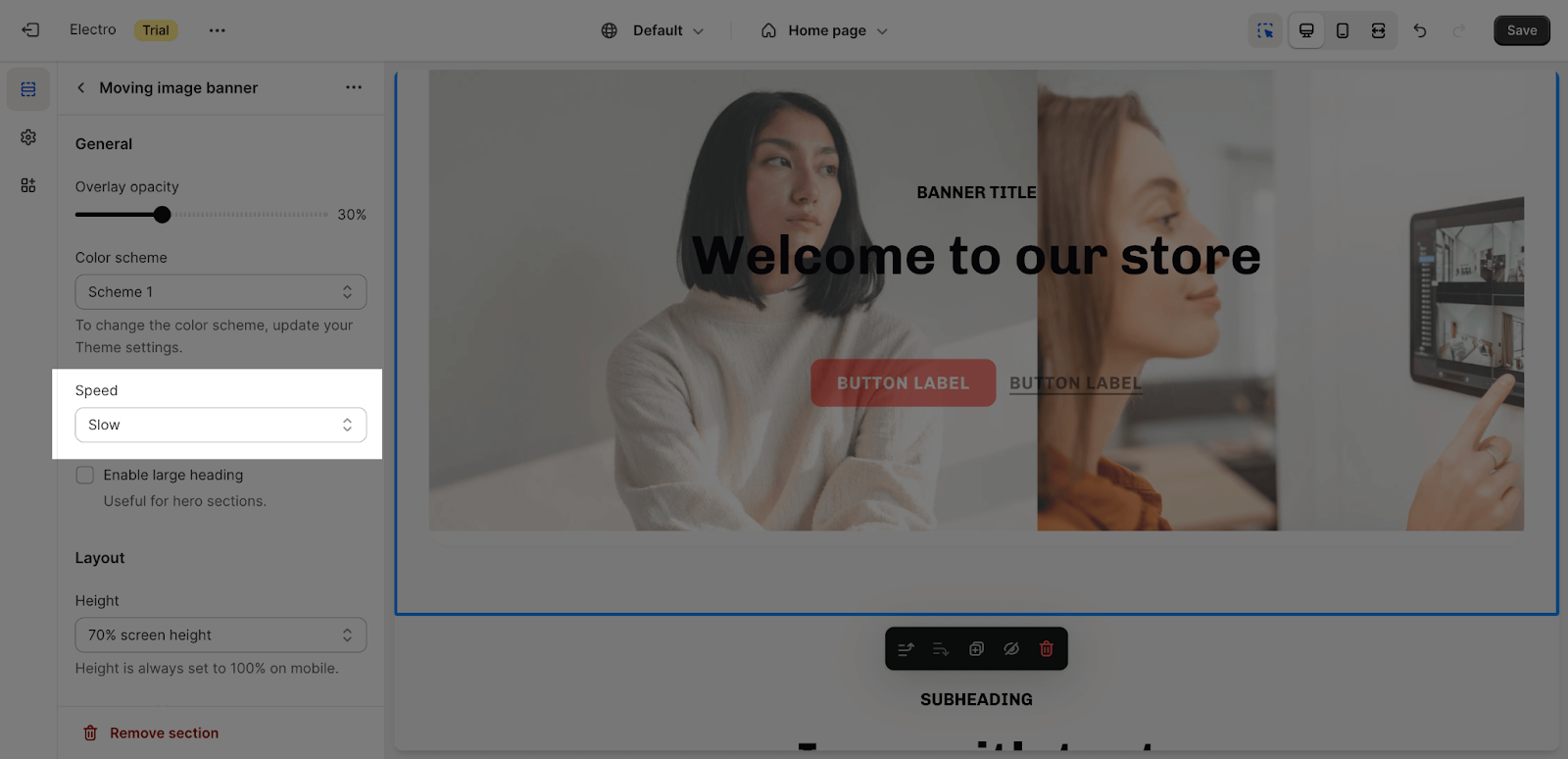 After that, you can enable large heading if you use this section as a hero section.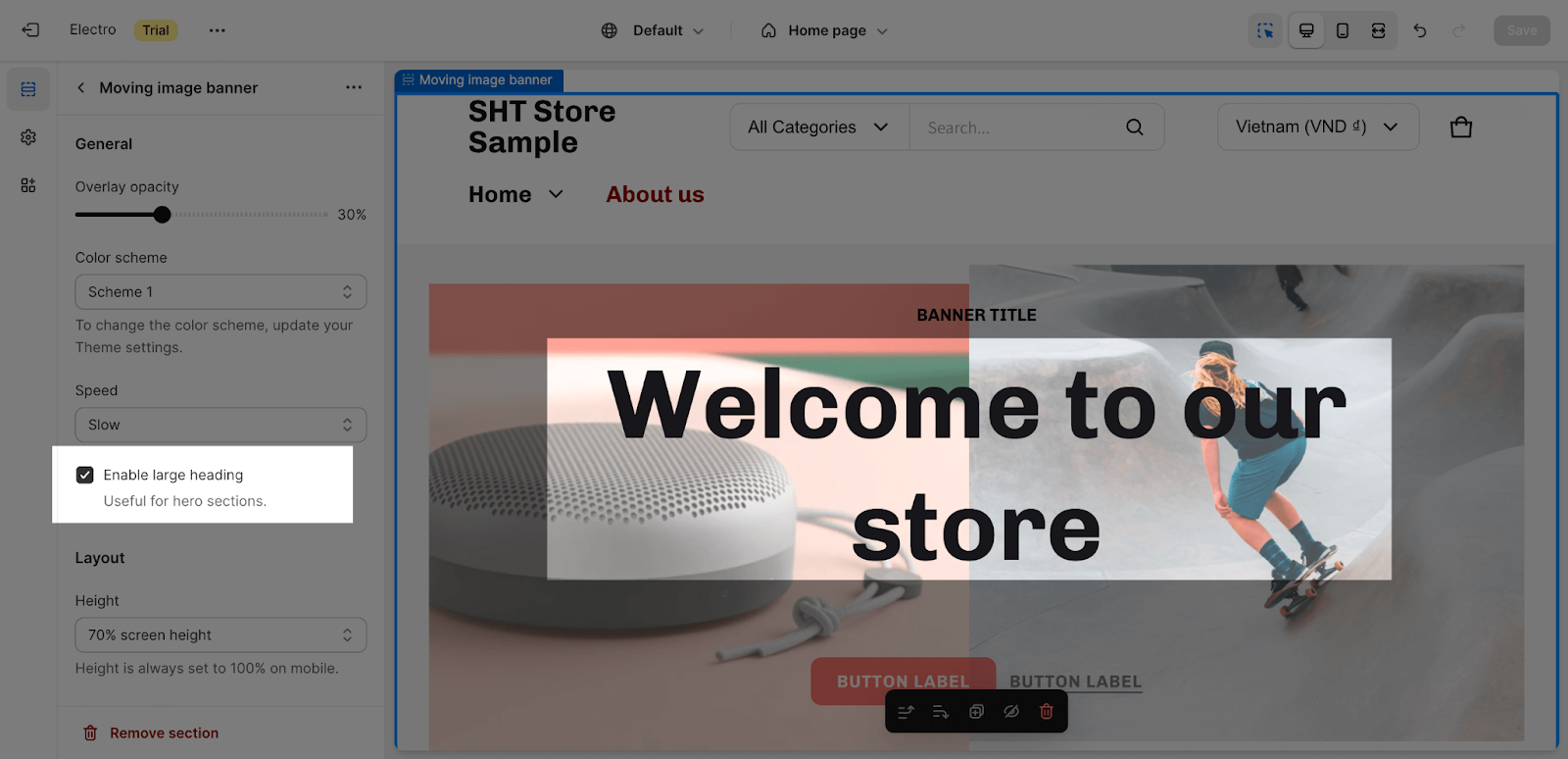 In the Layout tab, the section has 2 options to show 70% or full screen height based on your need, which is reflected in the Height dropdown selector. By default, the banner section will be set at 70% screen height for highest quality.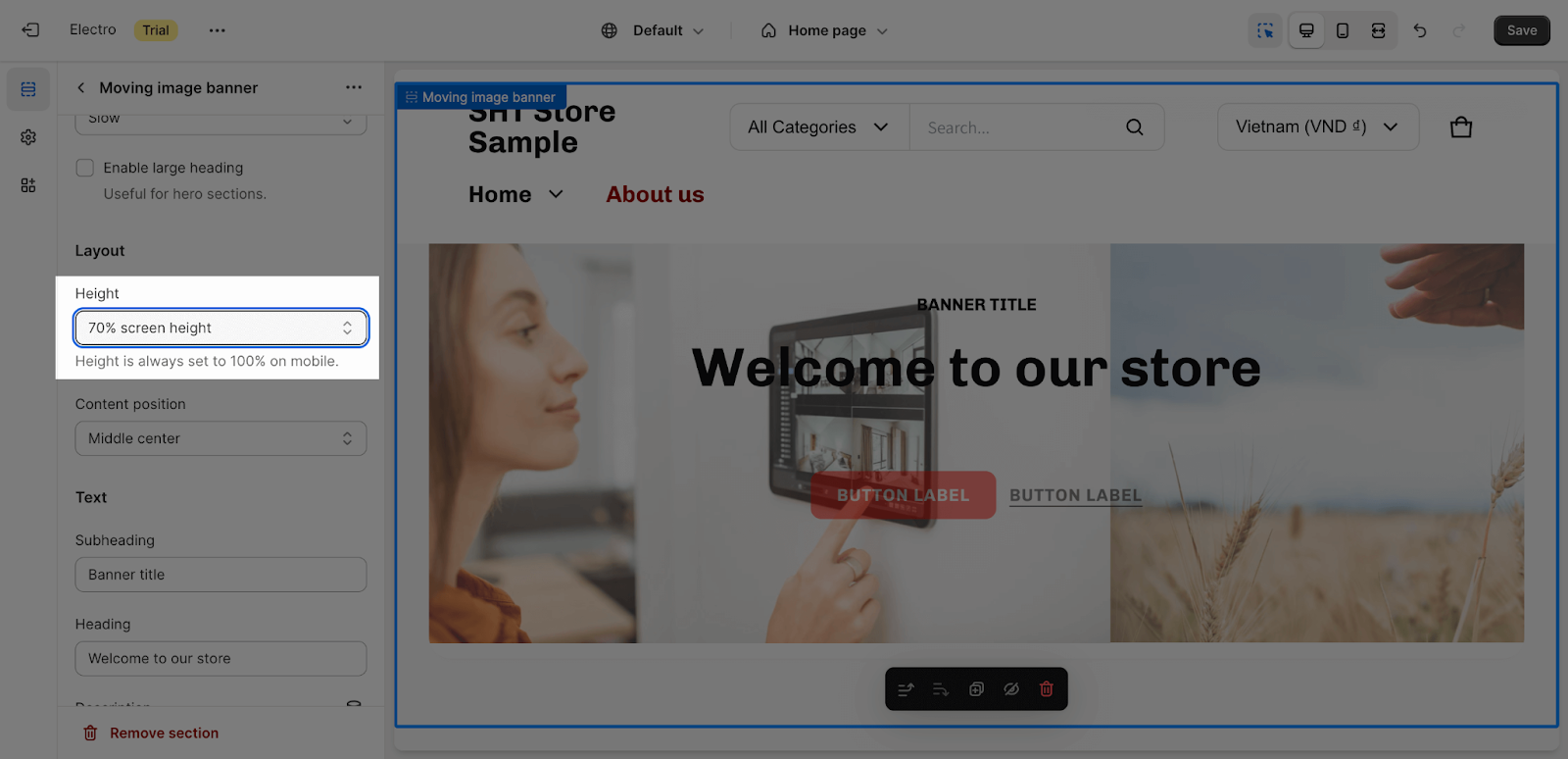 Please note that this height will always set to 100% on mobile.
You can adjust position for the content of the section area, which can be changed at Content Position dropdown selector:
Top left
Top center
Middle left
Middle center
Bottom left
Bottom center
Text
You can change the content in the section in the Text tab with Subheading, Heading and Description: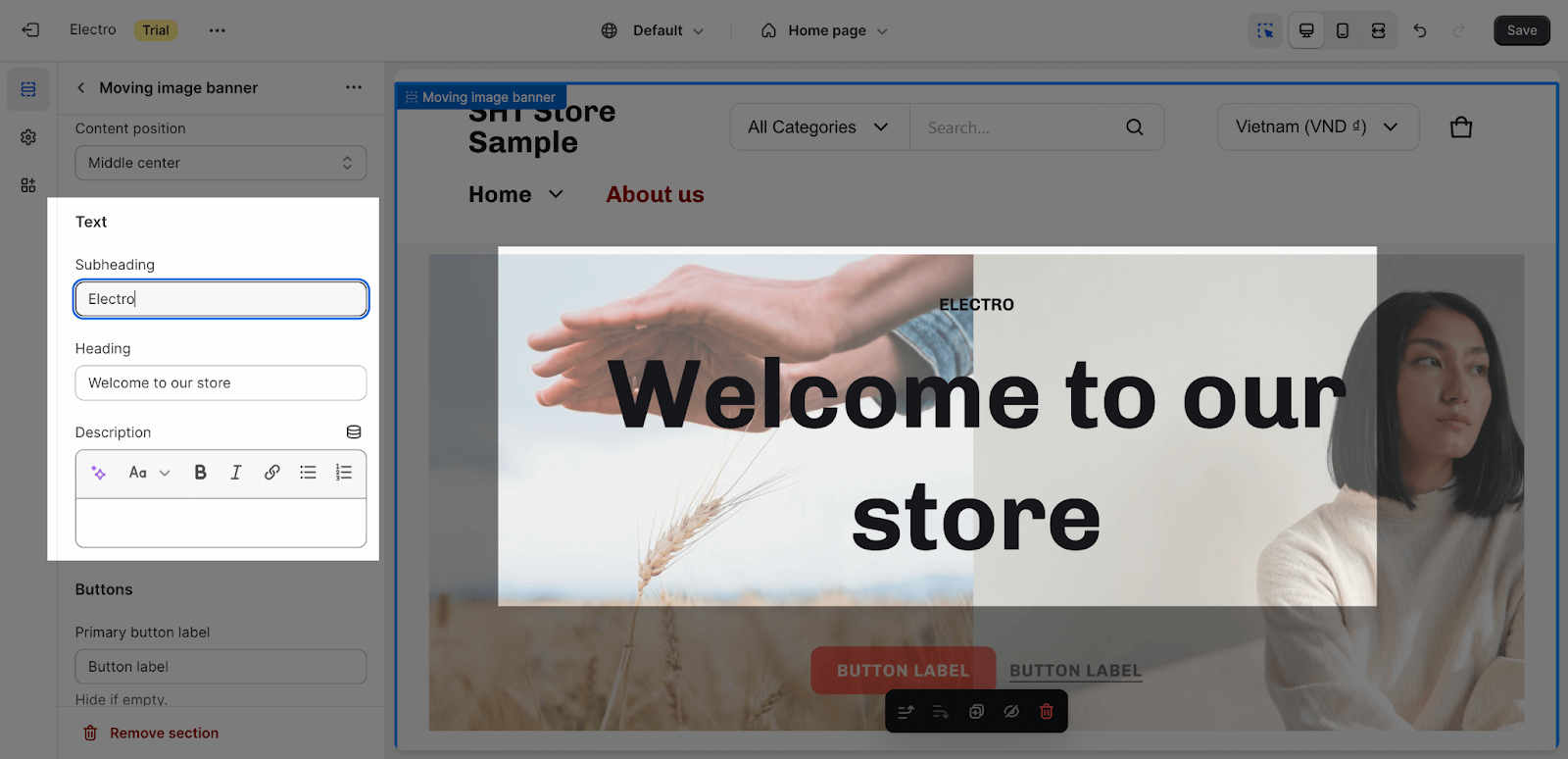 Button
In the Buttons card, insert the button label names for the Primary and Secondary buttons to add buttons to the section. Click on the button link to add a direct link for them. If you want to remove one button, simply delete the text in the button label.
Note: If the button link fields are empty, these buttons will be shown in their disabled state.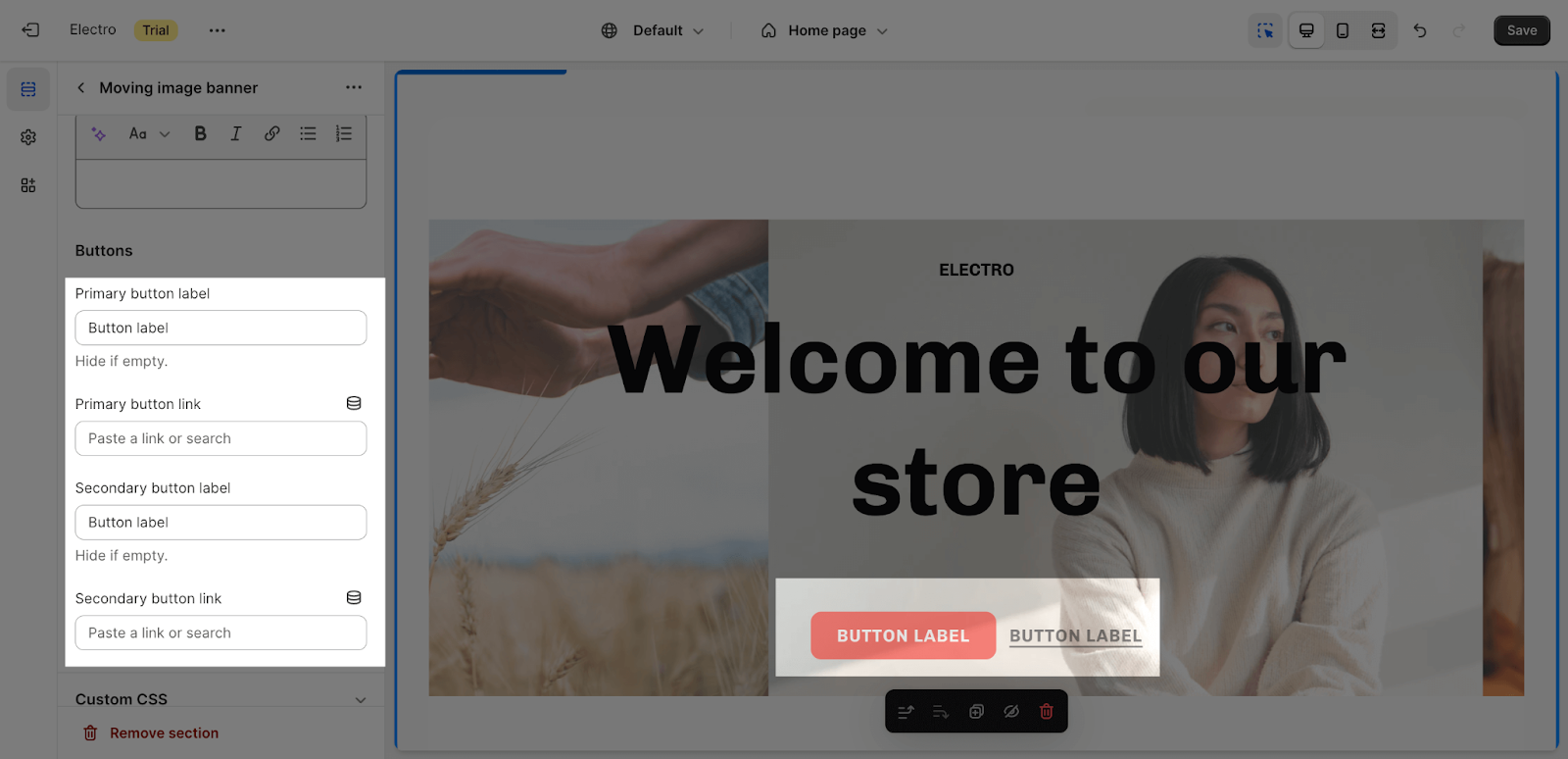 Image Block
The maximum number of blocks that can be added to this section is 5.
To add more blocks to this section, click on the "Add Image" button. To adjust the block image, click on the block and go to the Settings tab.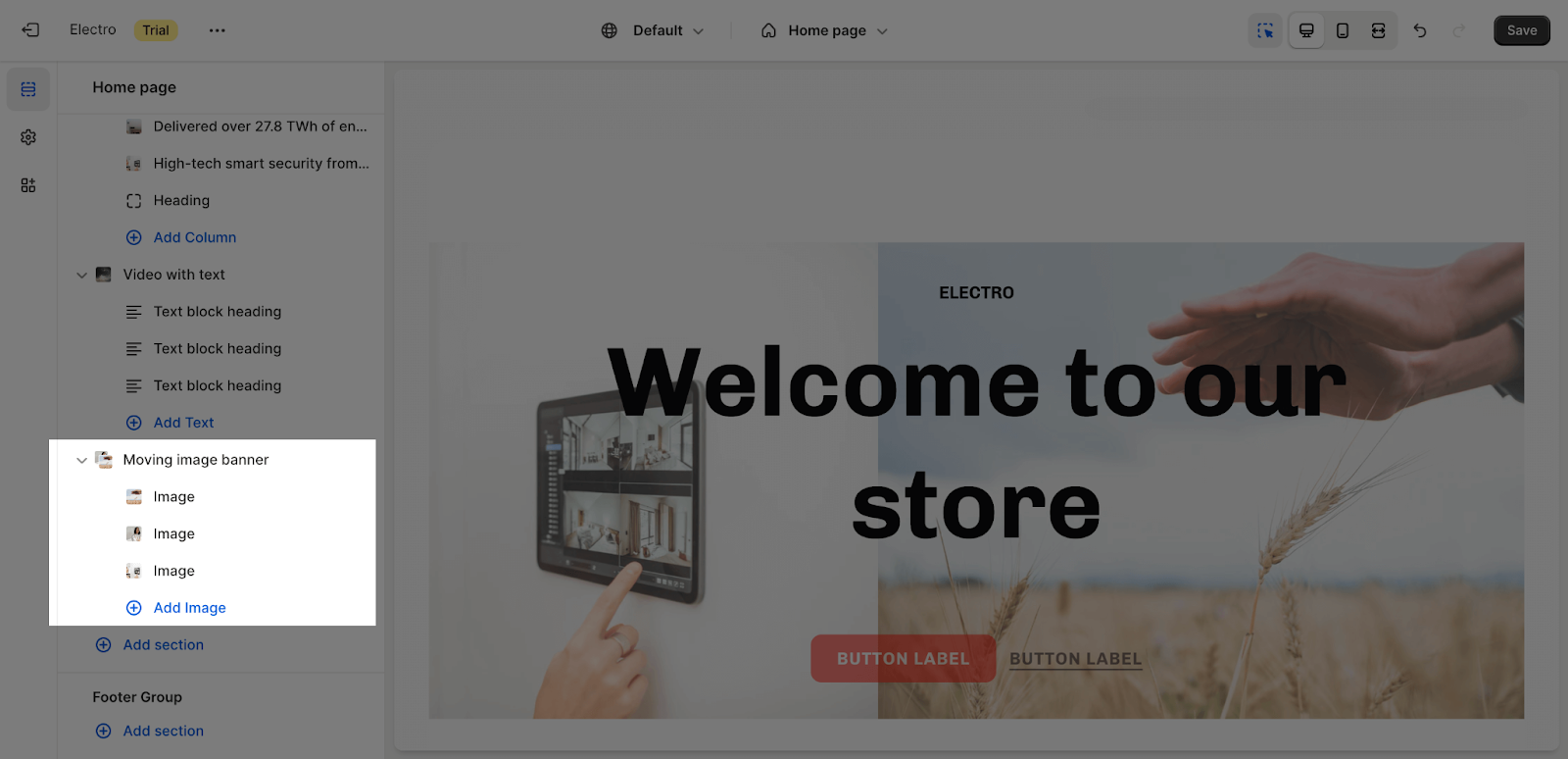 In the Block image settings, you can set background images by uploading the image here.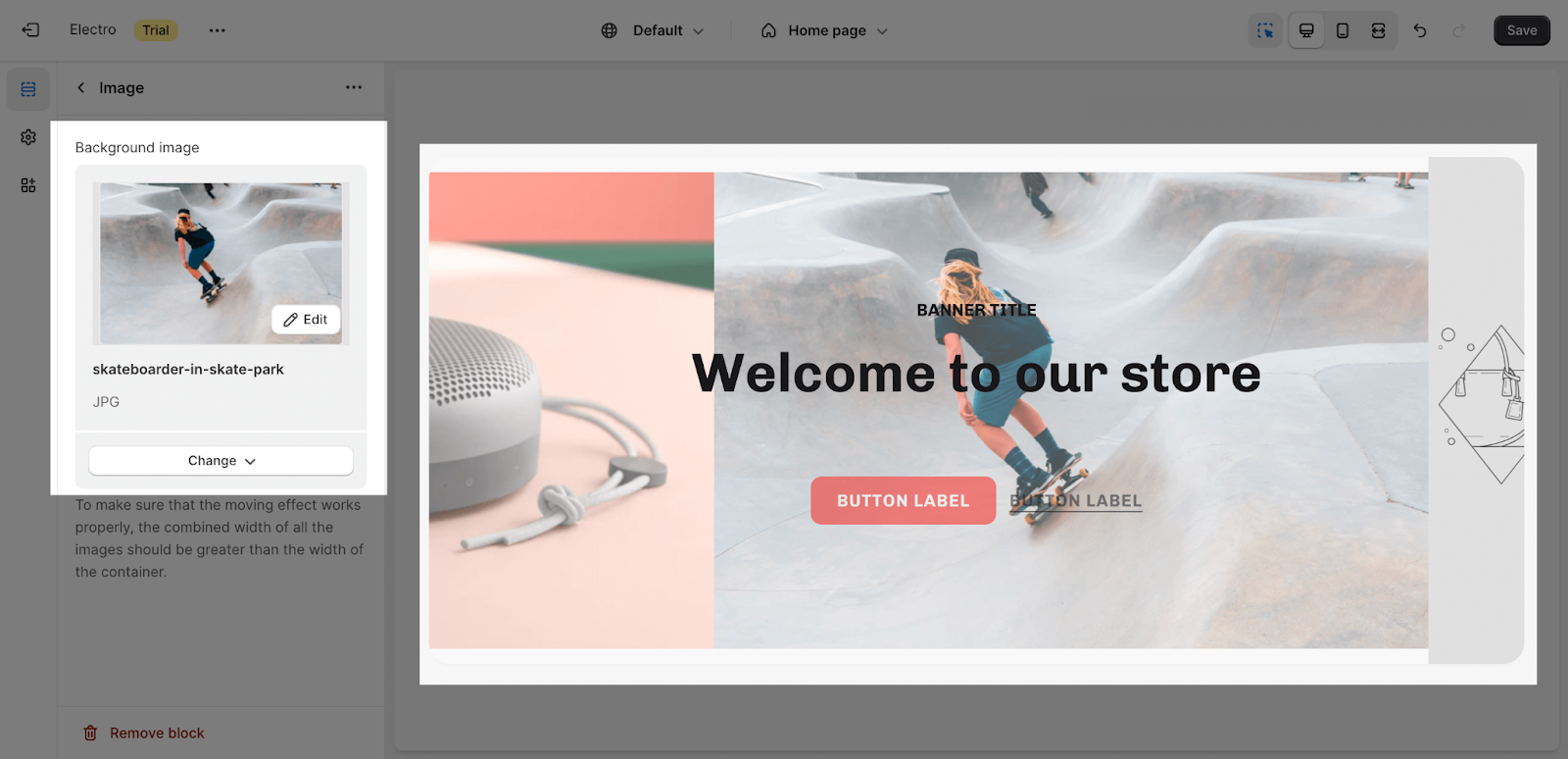 Please note that it is advisable to use dimensions of 1600 x 800 pixels.