404 Template Page
404 Template Page
A 404 template is a default error page that is displayed when a user tries to access a page that does not exist.
By default, a 404 template consists of one section: the 404 Page section. This section cannot be removed, but it can be hidden. You can freely add or remove any other sections on the 404 page.
To customize the 404 page section, you can click on the section to open its settings options.
404 Page Section
The 404 Page section is the default section of the 404 Page template.
You can customize this section with the following options:
General
There are two color schemes available for the background color and text color: Scheme 1 and Scheme 2. You can change these schemes in the Theme settings.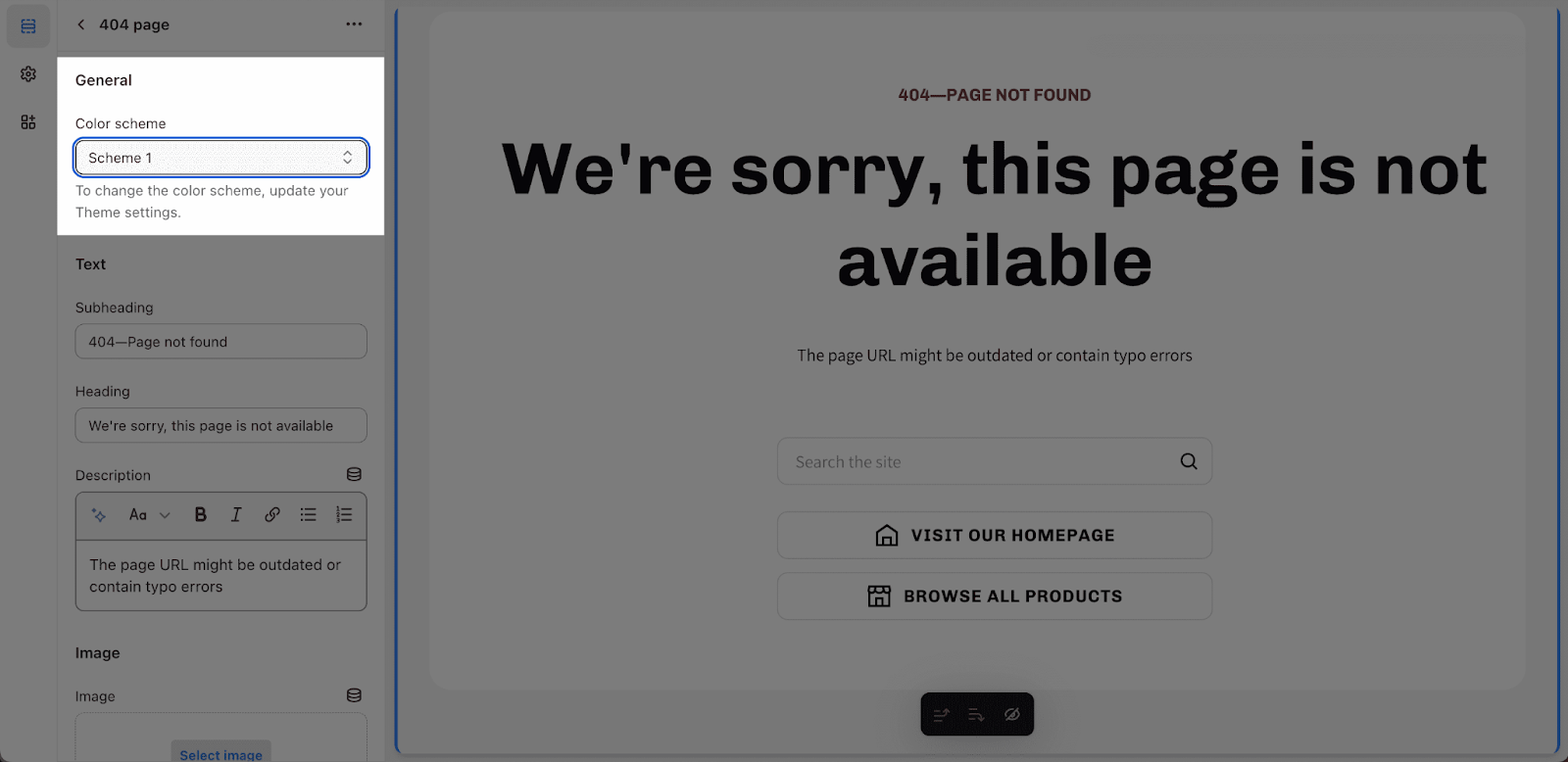 Text
In the 404 Page section, there are some text elements that you can add which are: Heading, Subheading, and Description.
To change the content of these elements, click on 404 Not Found Page's Settings, and fill in the content that you want to show on the page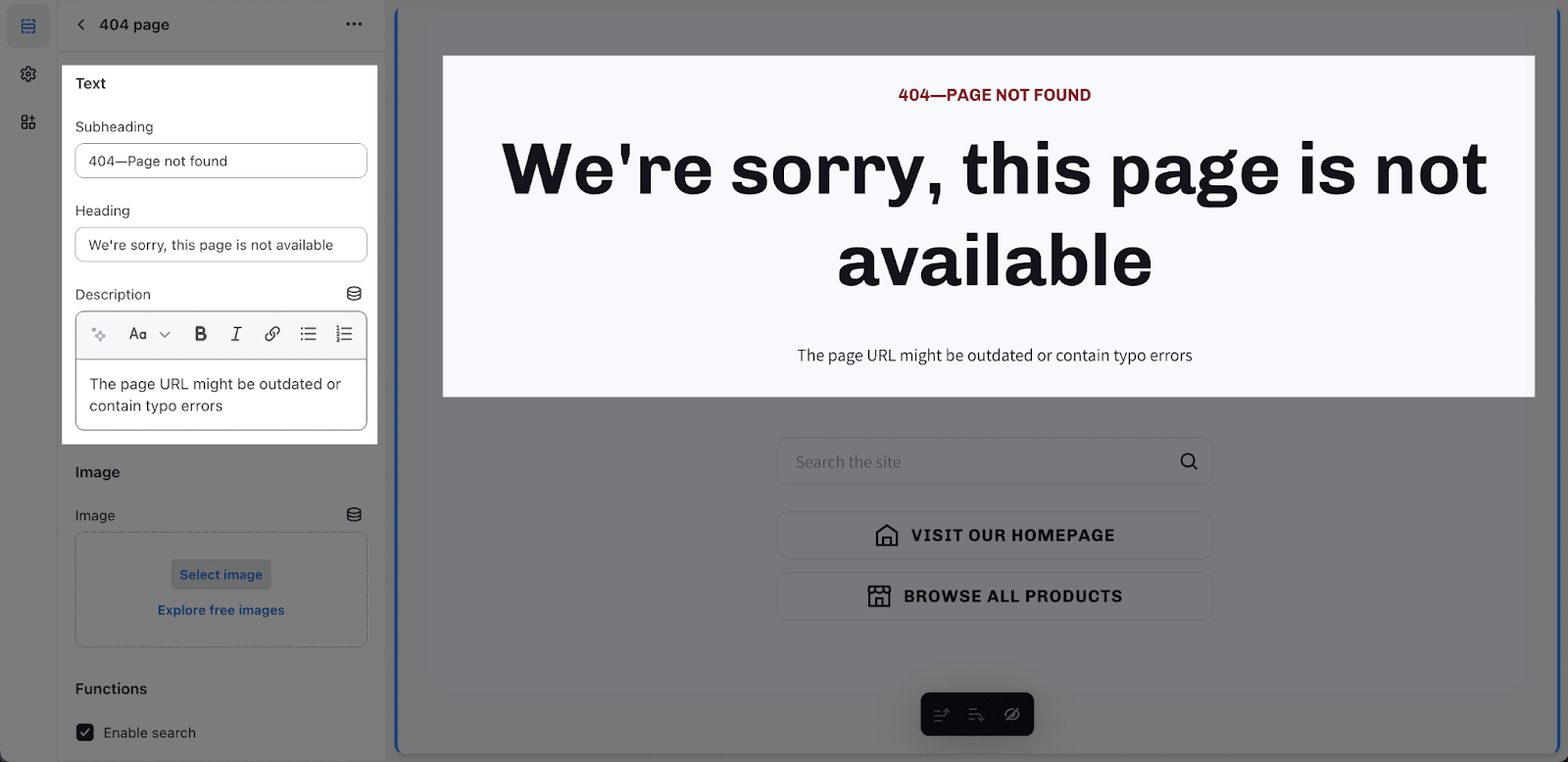 Image
404 Not Found Page allows you to add the image with a recommended size 1200 x 800 px. To add the image, click on Select Image and upload your desired picture.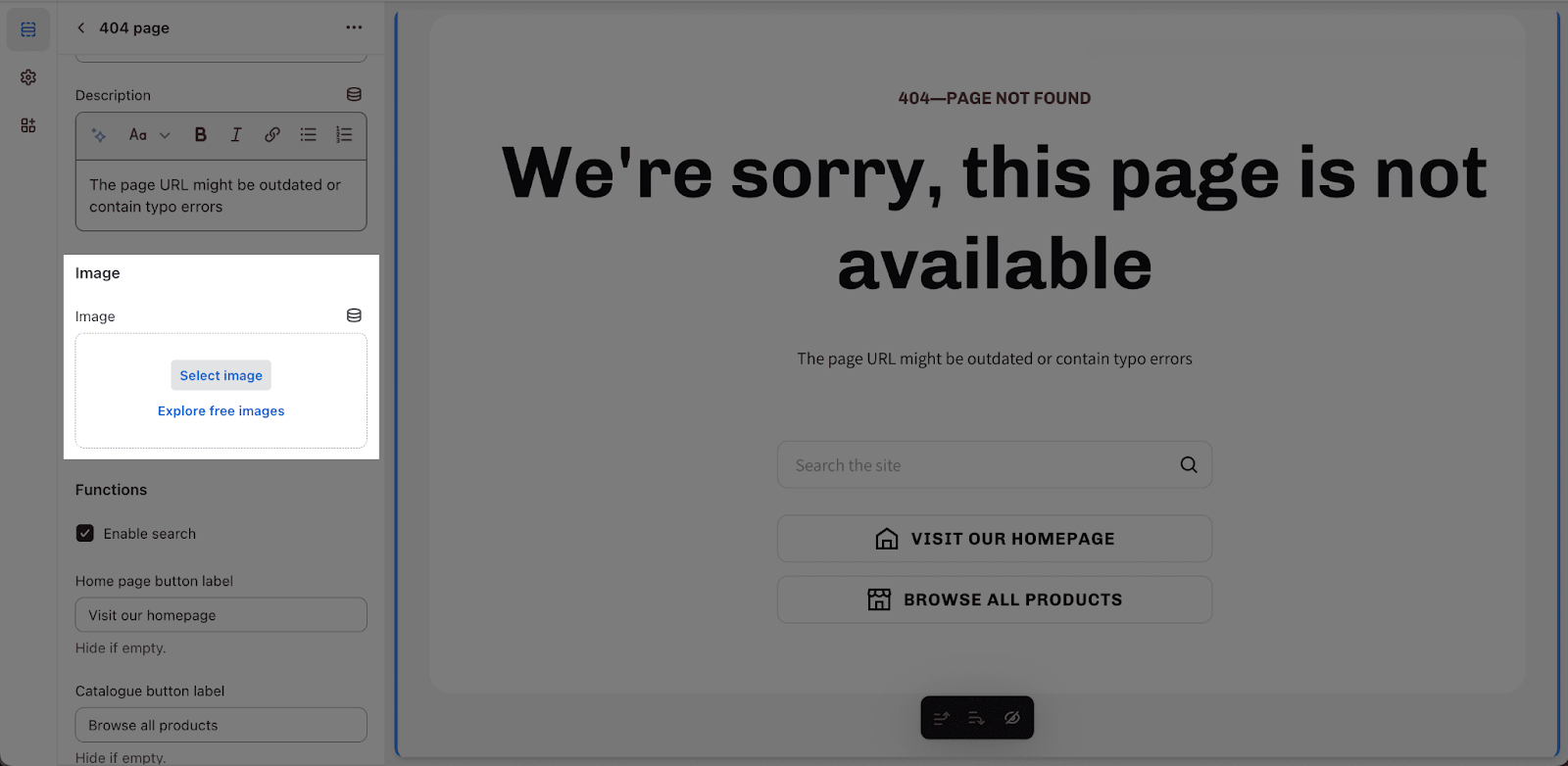 After adding an image, the content will be displayed on the left side of the page, and the image will be displayed on the right side.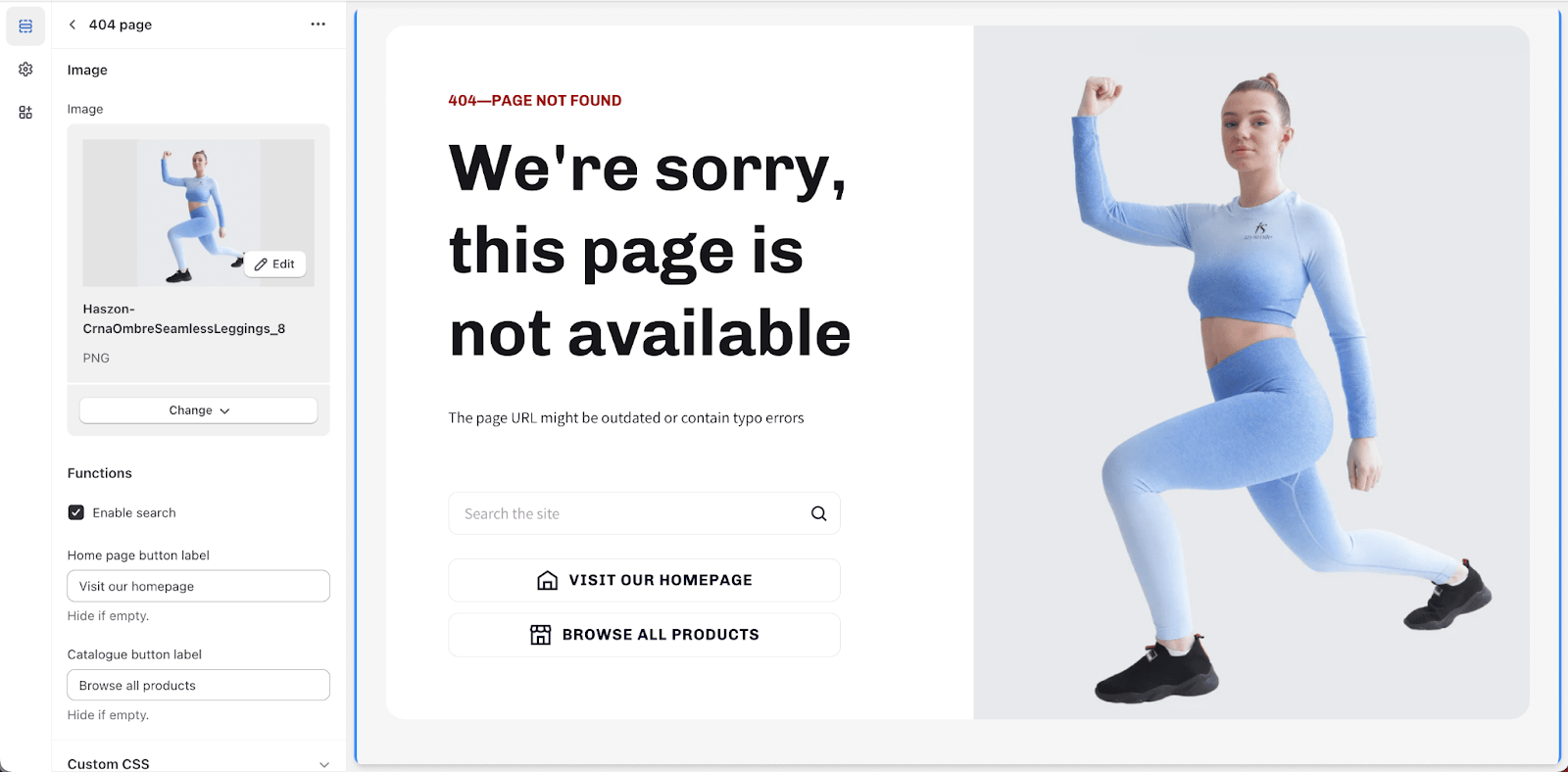 Function
The search feature is enabled by default. When you search in the search box, there are no search suggestions, and the results will be redirected to the Search Results page. To help users navigate the 404 page section, there are two buttons:
Homepage button: This button opens the website's homepage.
Catalogue button: This button opens the collection/all products page.
You can change the text of these buttons by changing the text of the Homepage button label and Catalogue button label. You can also hide these buttons by deleting the label text on the button.