Product Lists
Product List Section
The Product list section in the Electro theme is a list that displays products from multiple selected collections. You can use this section to boost sales by displaying products from multiple collections in a visually appealing way.
The Product list section can be found in the Online Store > Themes > Customize > Product list.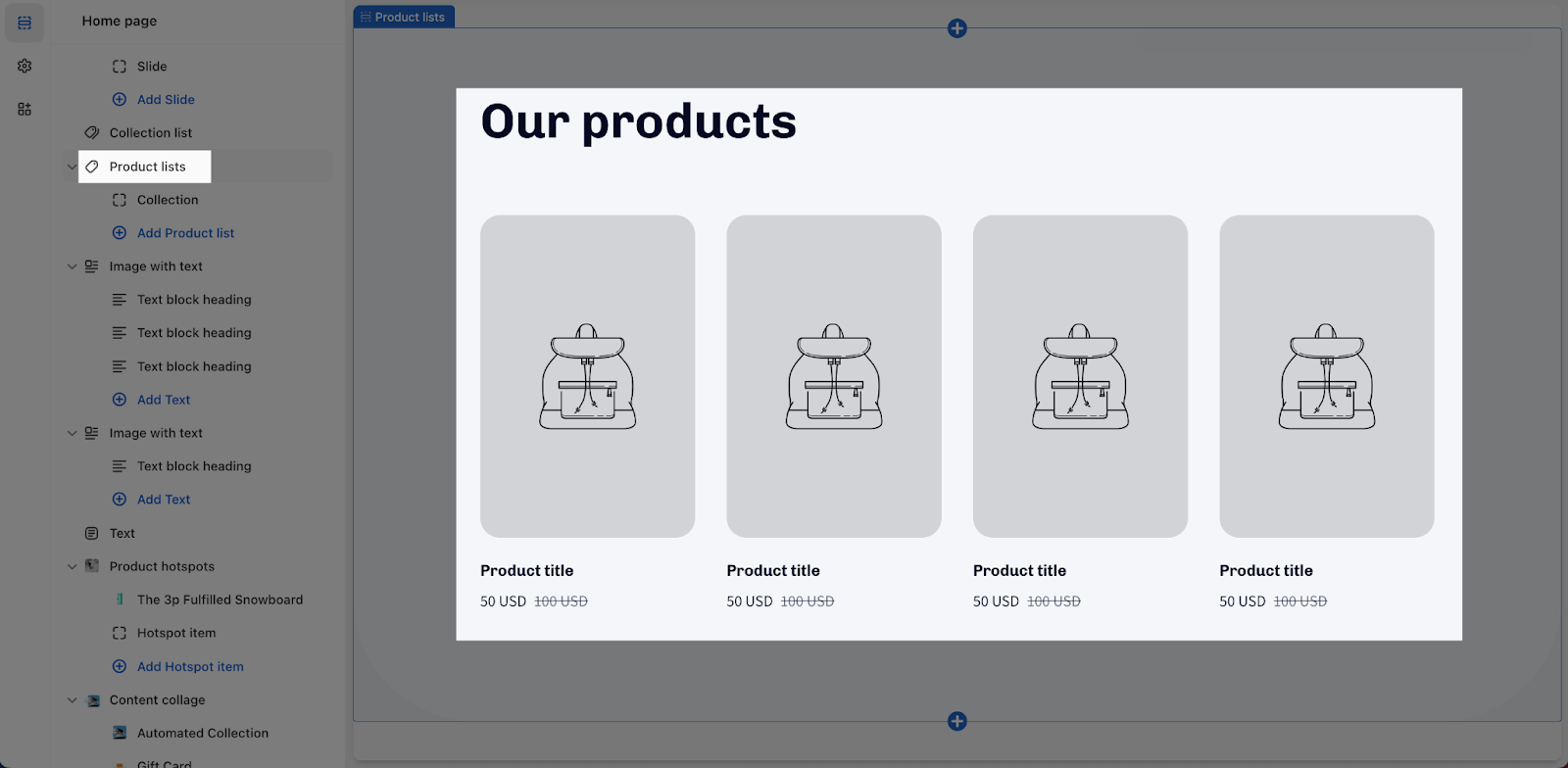 Product List Section Configuration
The Product list section has 3 tabs that you can configure: Text, Layout and Button.
Text
The Electro theme lets you add three different types of details to this section independently: subheading, heading, and description. You can change or delete text content by clicking on the placeholder.
To remove the text from the section, simply leave the placeholder blank.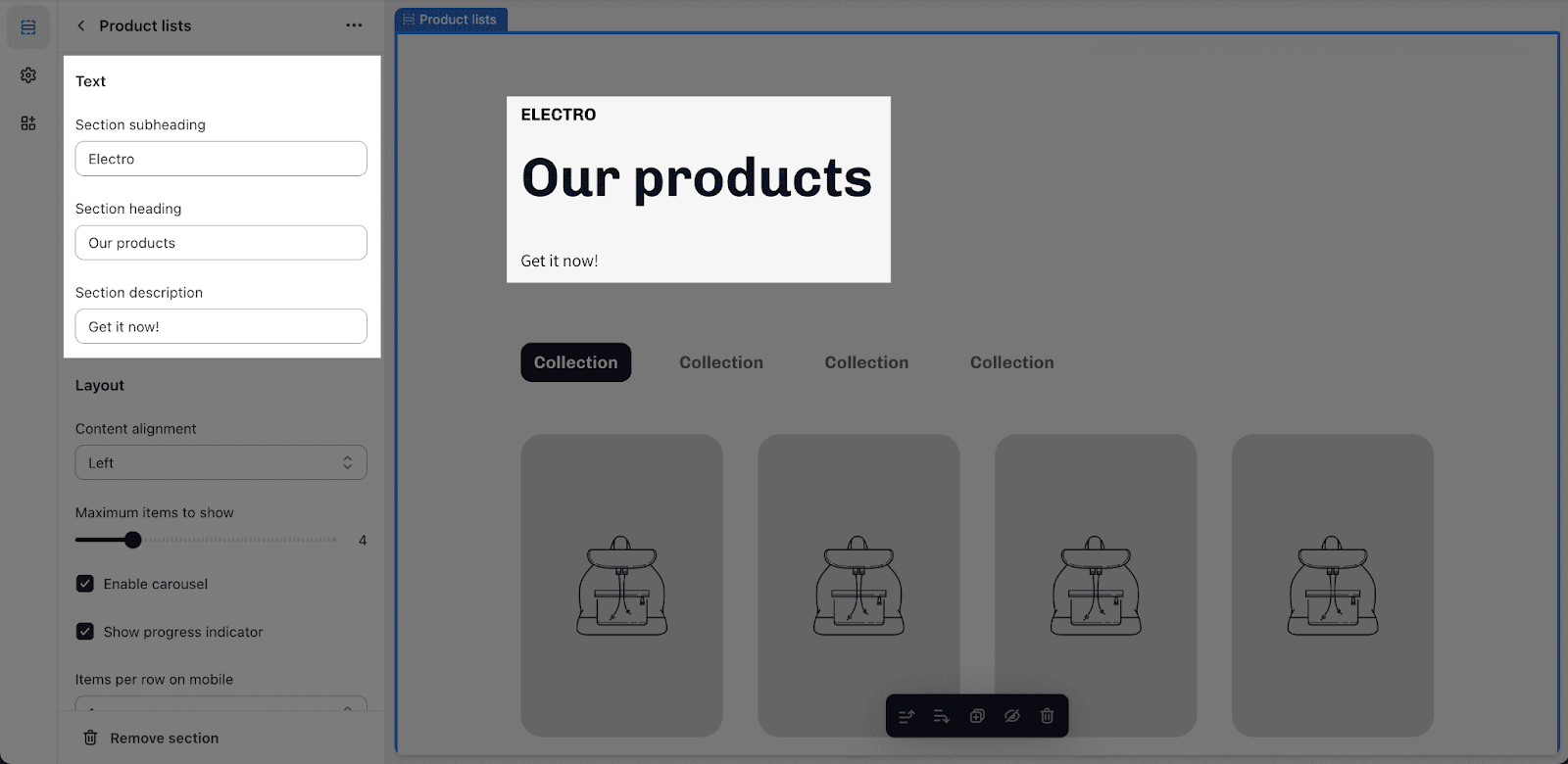 Layout
In the Layout tab, you can choose the content alignment from two options:
Left: The text content will be aligned to the left side of the section.
Center: The text content will be centered in the section.
After selecting an option, the text content will be aligned based on the width of the section.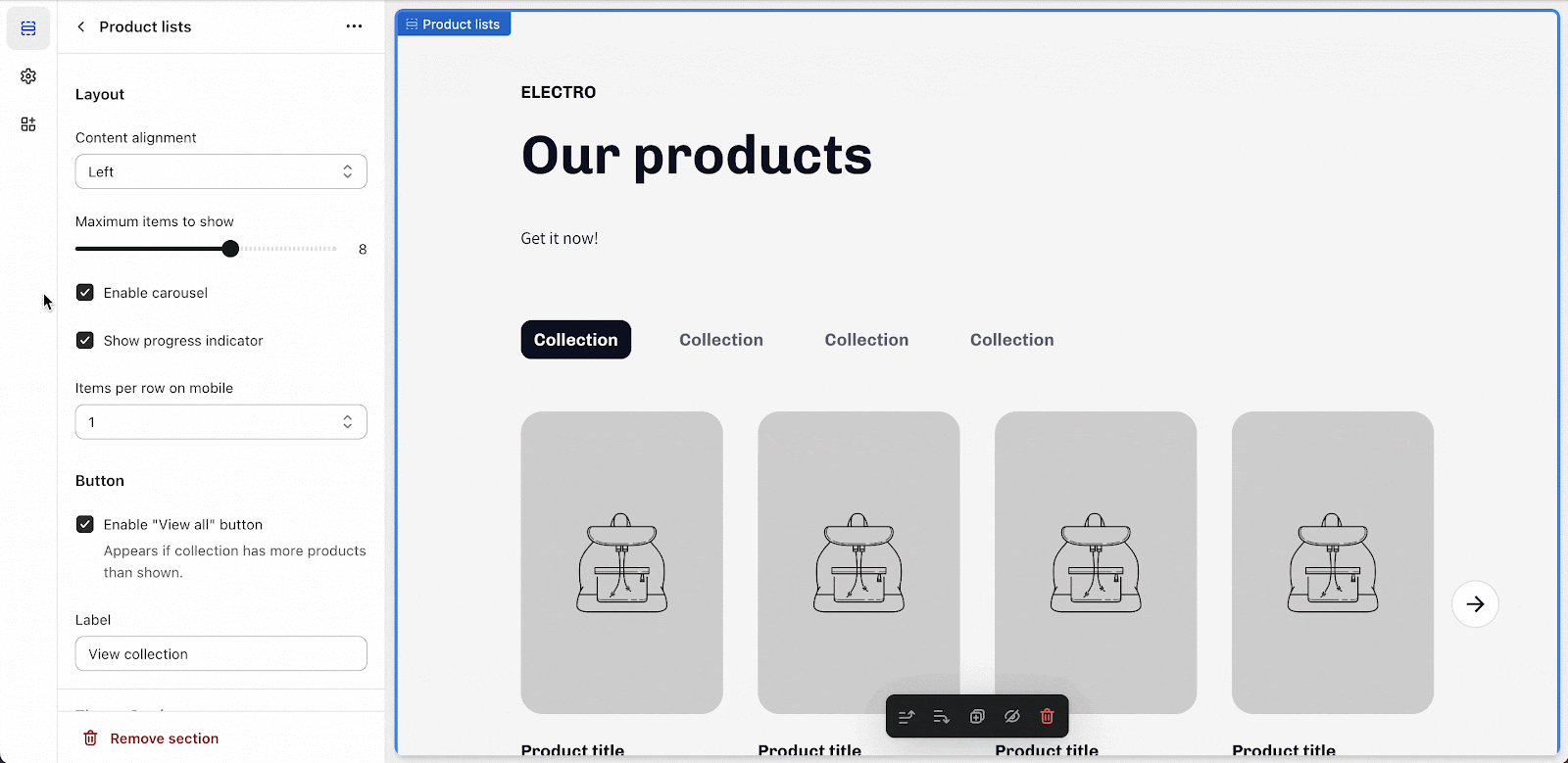 The default number of product items displayed in the Product list section is 4. You can change the number of items from 2 to 12 and each step is 2.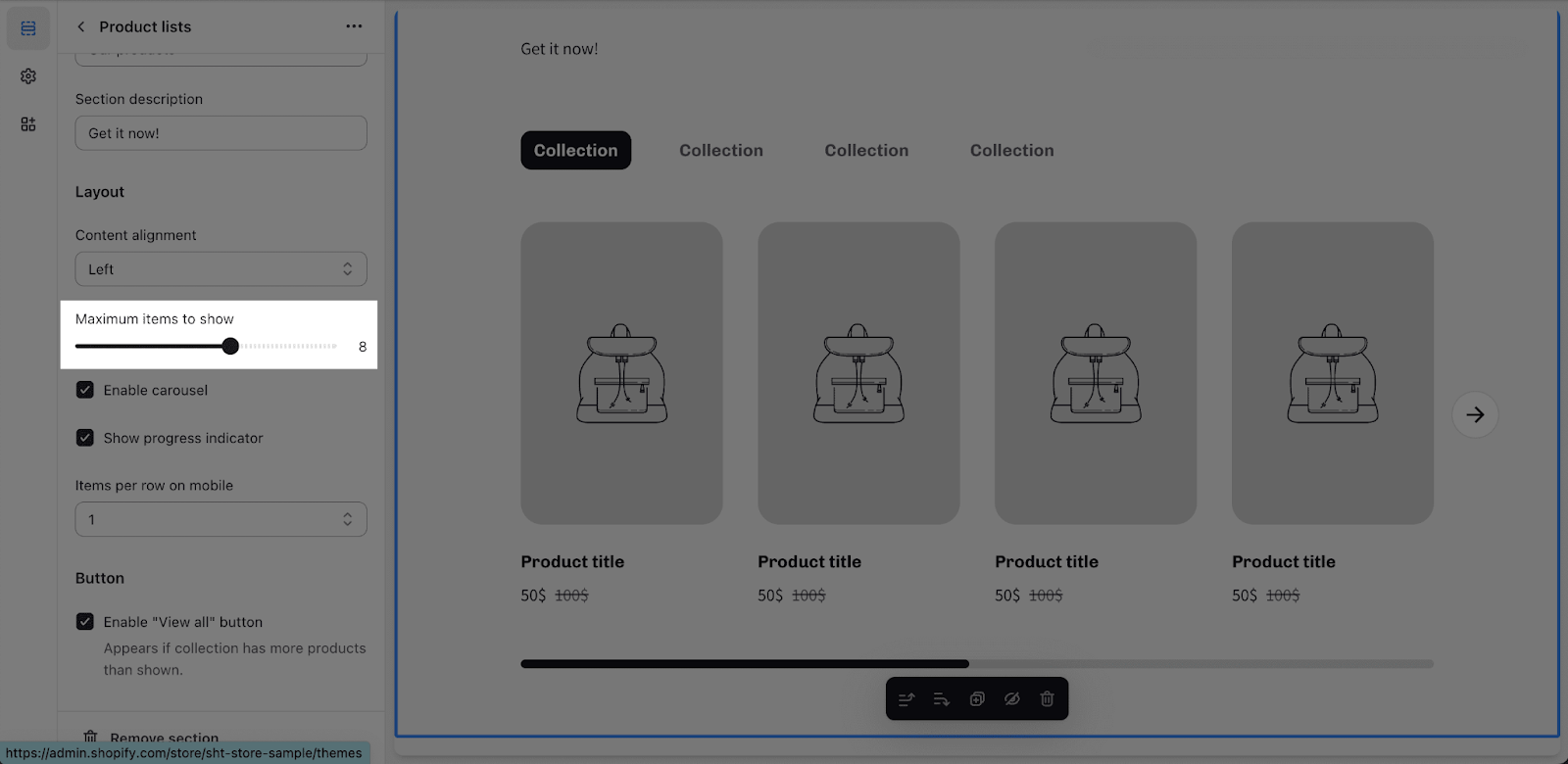 You can also choose the number of items per row on mobile.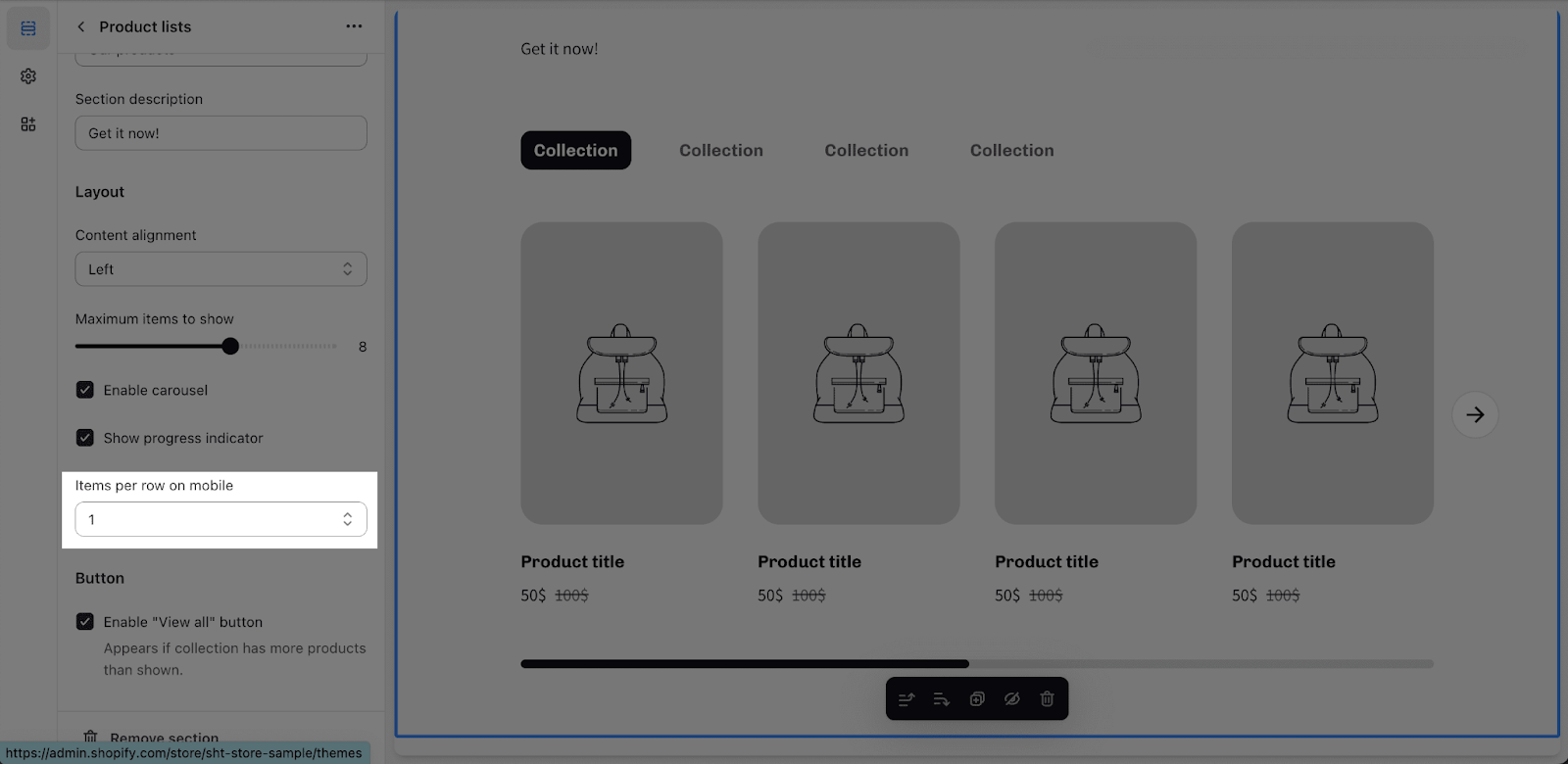 In addition, you can select two display options:
Enable carousel: This will display the product list as a slideshow with 4 products per slide.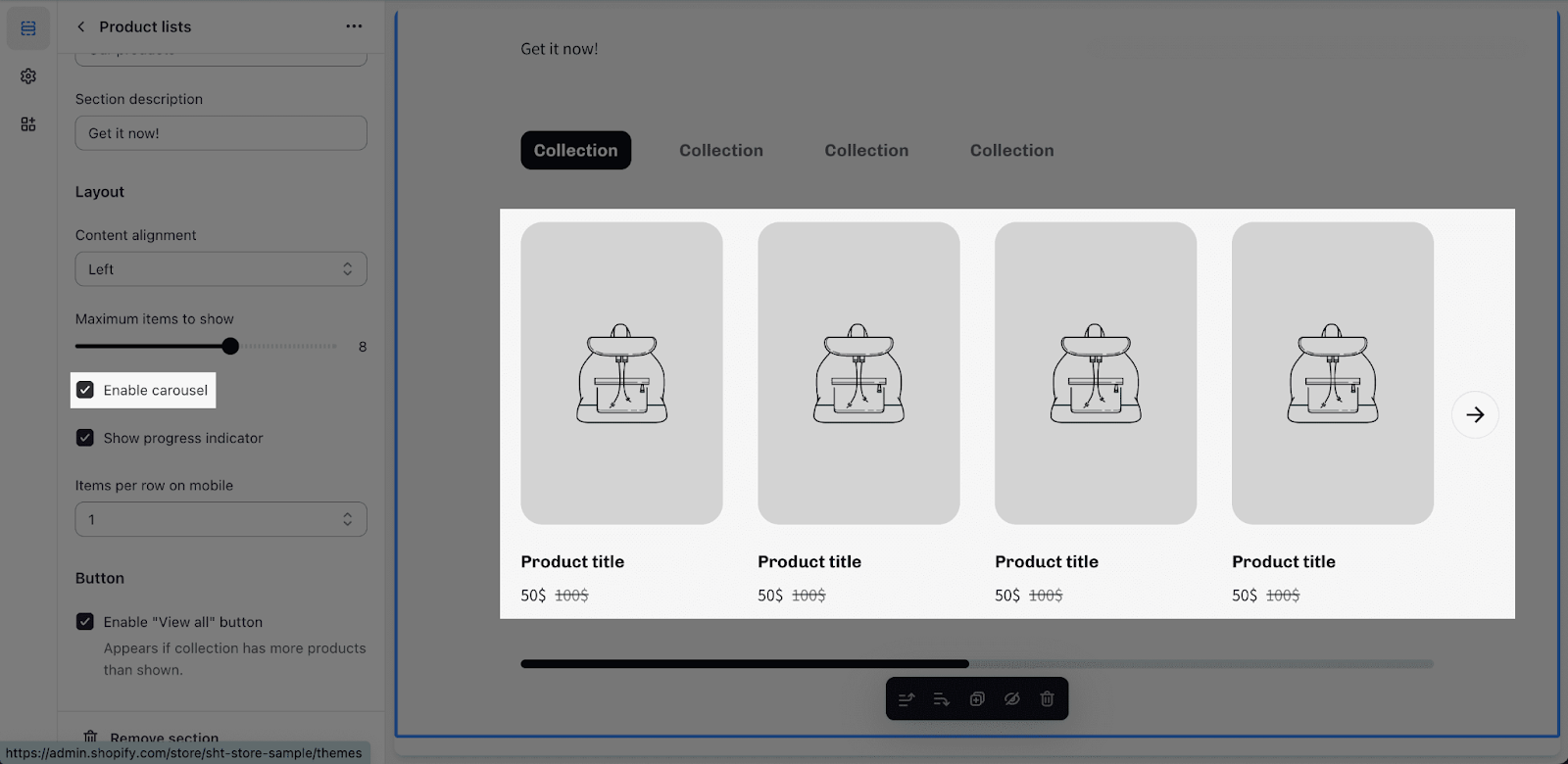 Show progress indicator: This will show a progress bar at the bottom of the product list. Note that this will only be displayed if the "Enable carousel" option is turned on.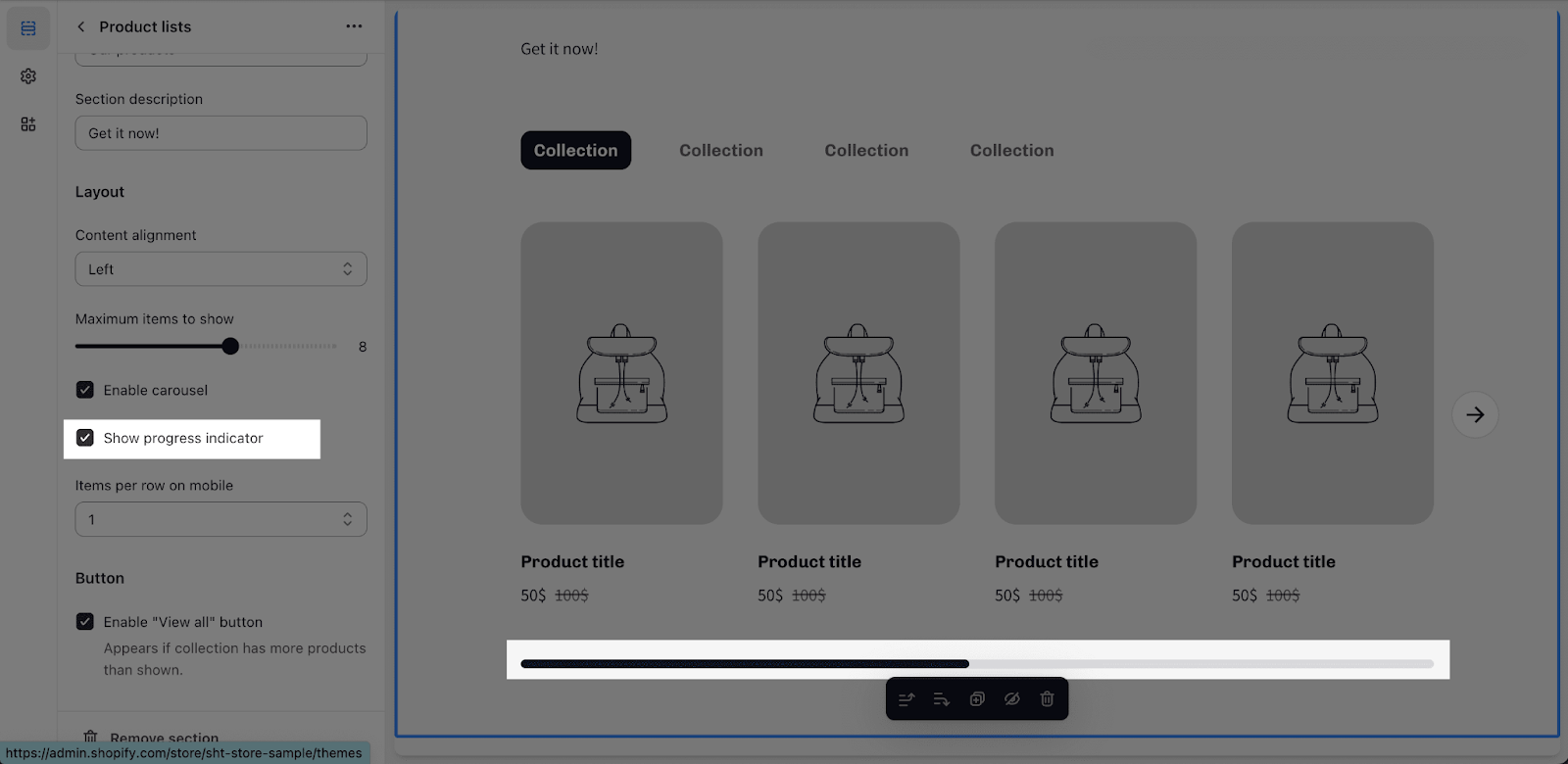 Button
In this section, you can choose to show a "View all" button if the collection has more products than are being displayed. You can also customize the text for the button label.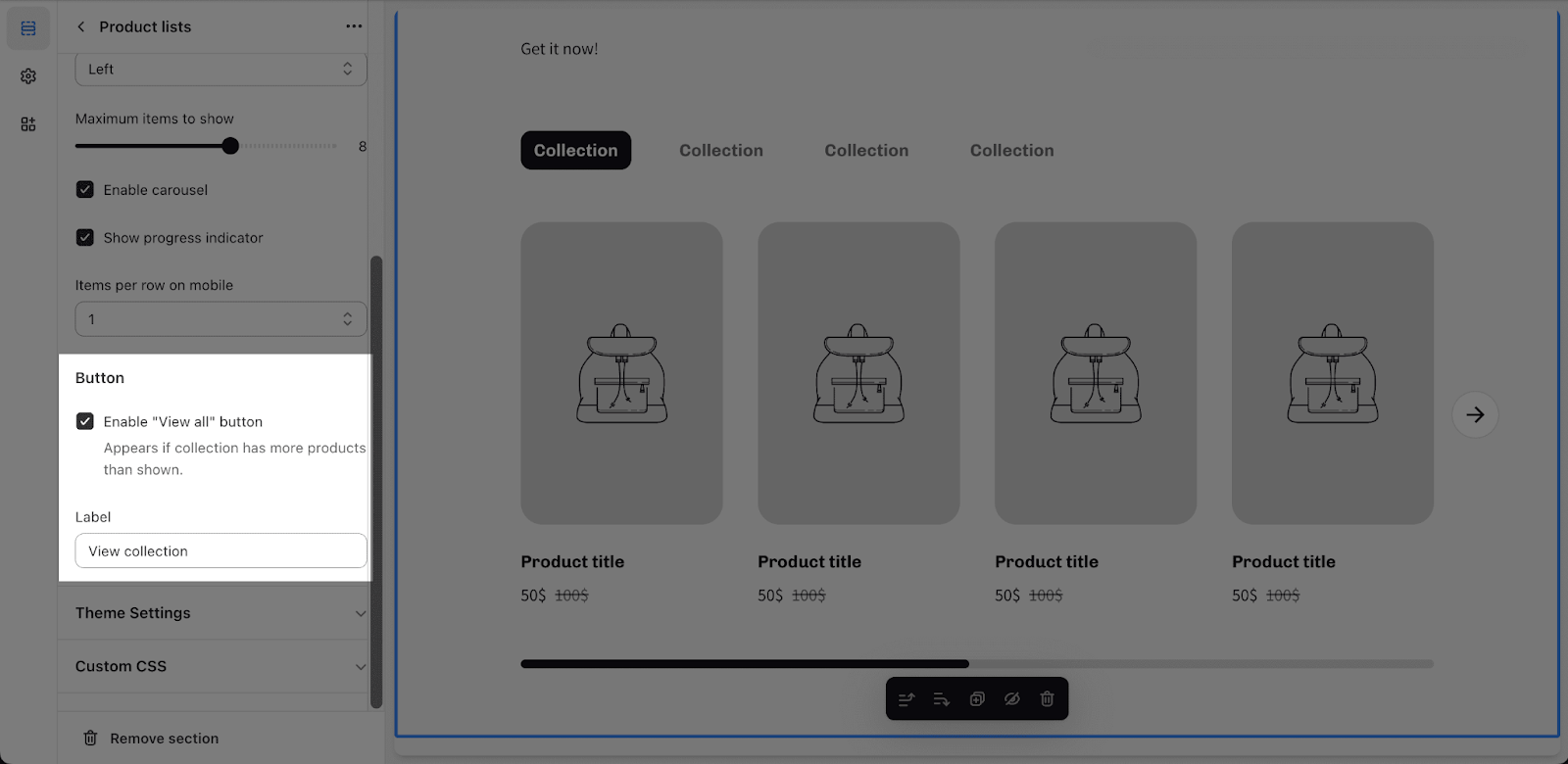 Product List Items Configuration
The Product list item allows you to select collections to display in the Product list section. To set it up, click on the item.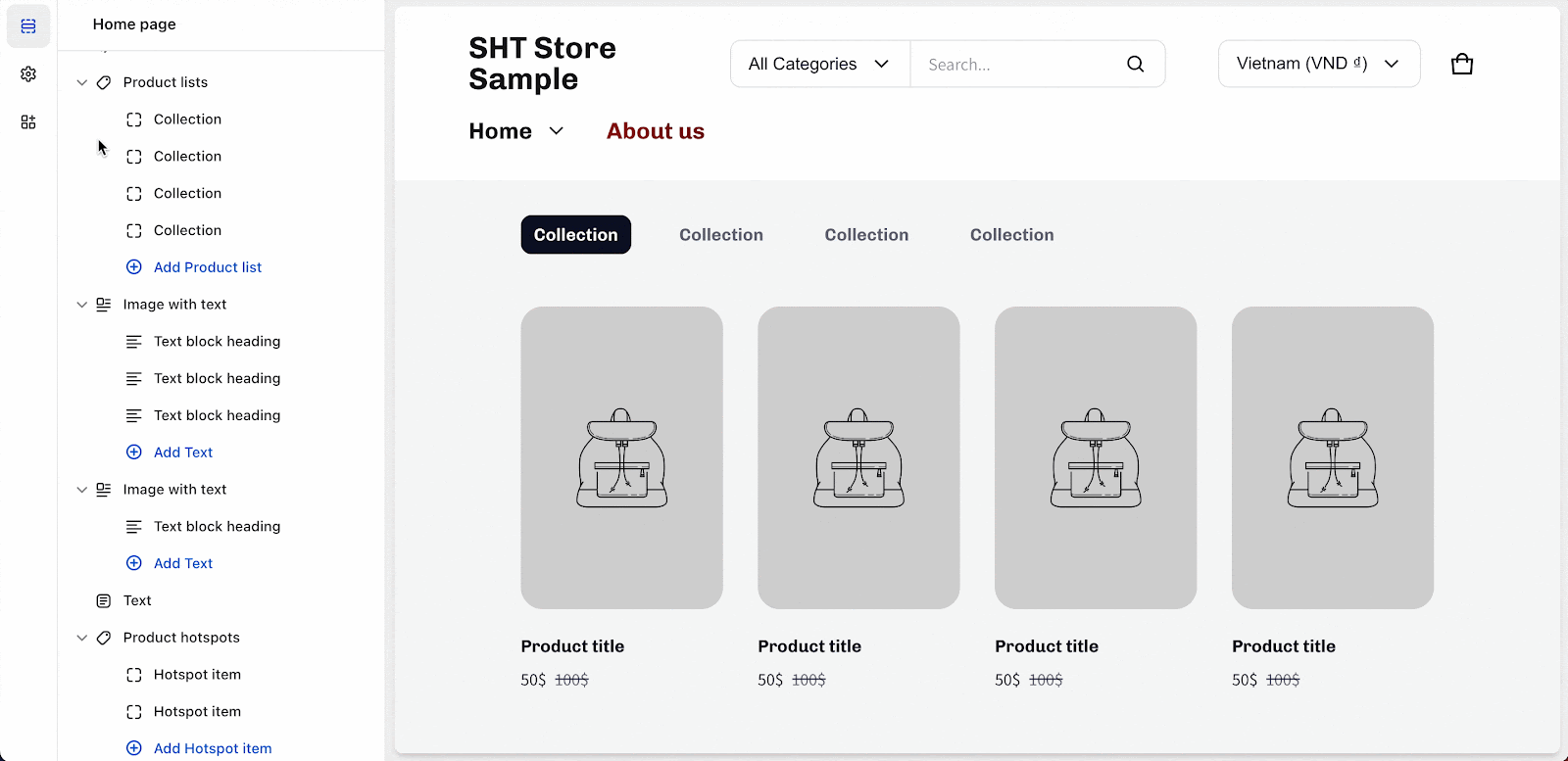 You can choose collections to display by clicking the Select collection button and adding a heading for them. If no heading is set, the collection title will be used.
If the product list section only has 1 collection, it will show the collection without a tab layout. If the section has more than 1 collection, it will display as a tab layout with the heading text of each collection as the tab header.