Collection Template
About Collection Template
A collection page is a page that displays all the products in a collection in your store. You can create and customize a premade template for collection pages in the Collection Template section of your Shopify admin.
By default, the collection template has two sections: the Collection Header and the Collection Products. These sections cannot be deleted, but you can hide them if you don't want them to appear on the collection page.
Apart from these two sections, you can freely add or remove any other sections to the collection template. This gives you a lot of flexibility in designing the collection page to fit your needs and preferences.
Collection Header
To change the overlay opacity of the collection header background, drag the bar to the desired opacity level. The opacity can be set from 0% to 90%. The default opacity is 30%.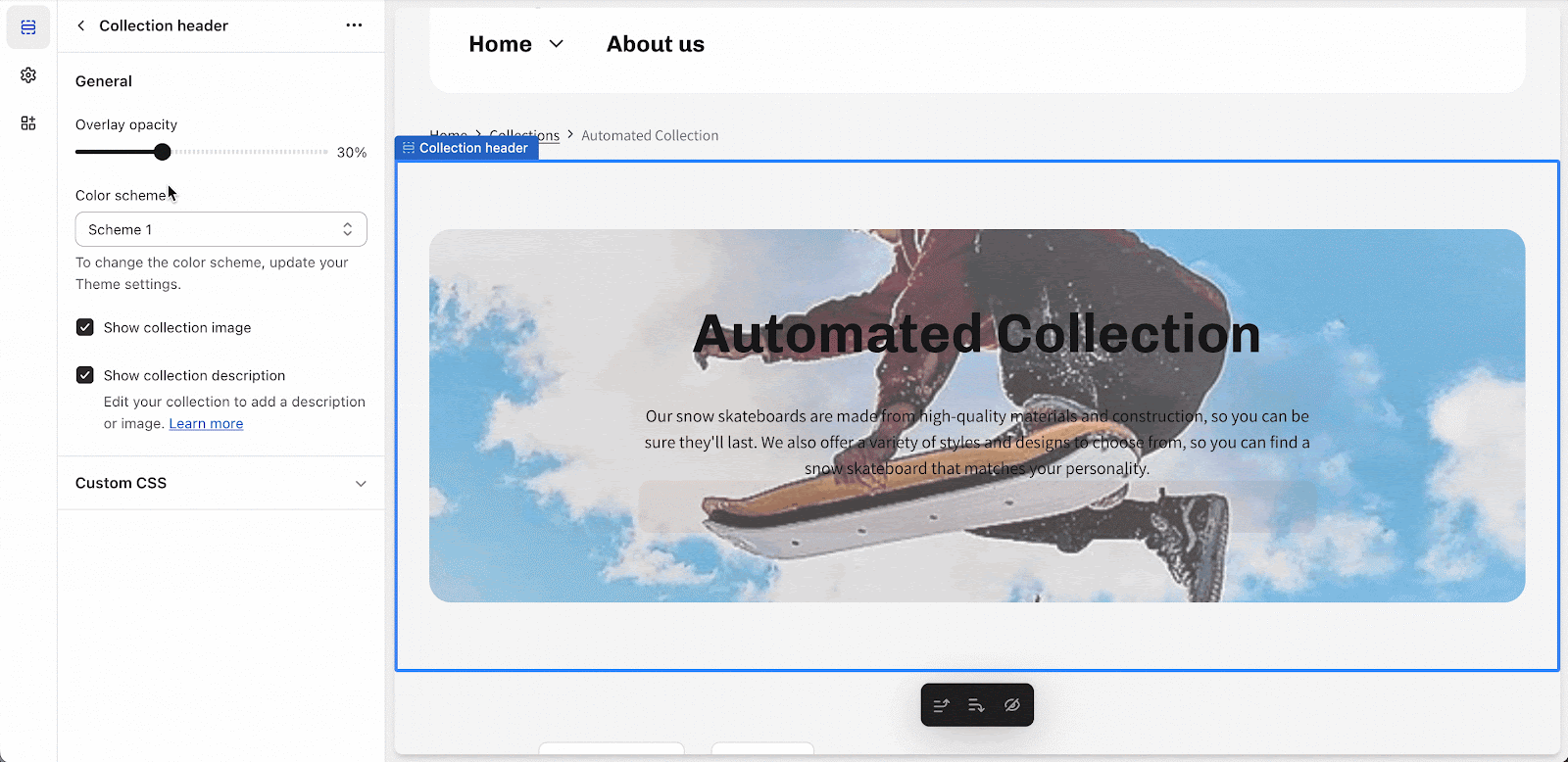 There are two color schemes available for this section: Scheme 1 and Scheme 2. To change the color scheme, update your theme settings. You can learn more about theme settings here.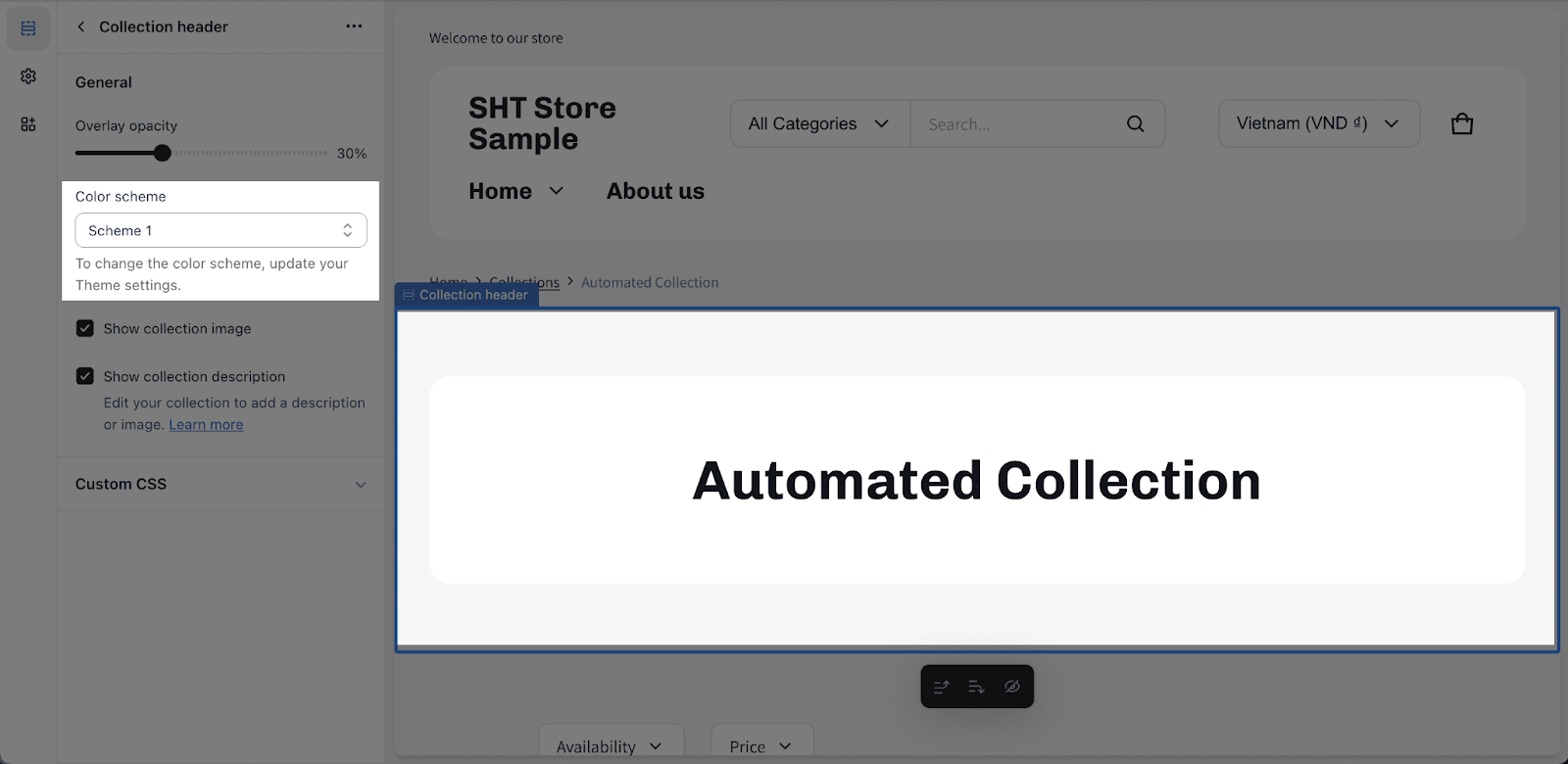 The collection header section automatically uses the collection title as the page headline. For the image banner, you can enable the Use Collection Image option to make it a hero banner. This option is enabled by default.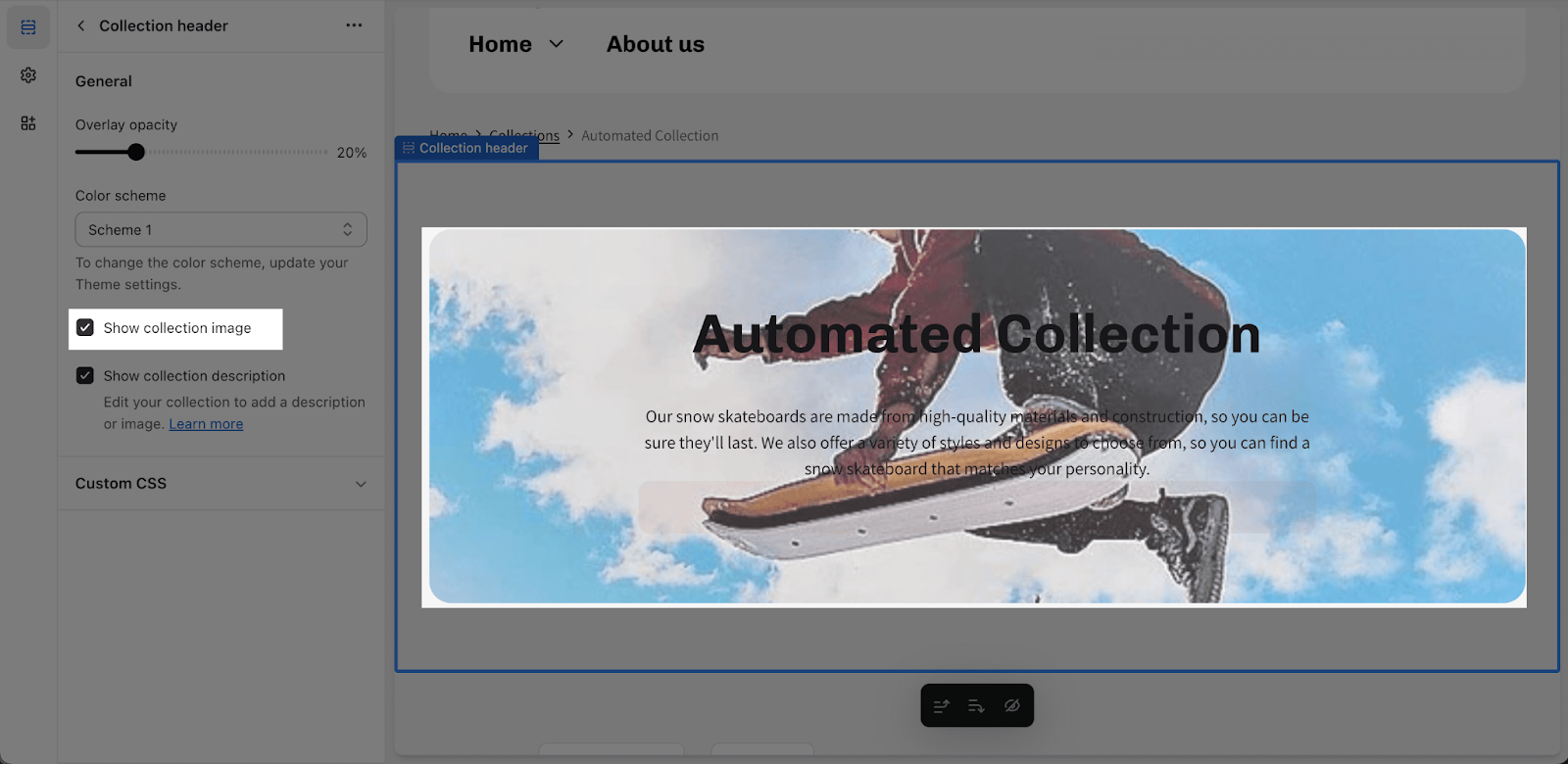 You can add more content to the header of your collection page by enabling the Show Collection Description option. To do this, edit your collection and add a description or image. You can learn more about collections in the Shopify documentation here.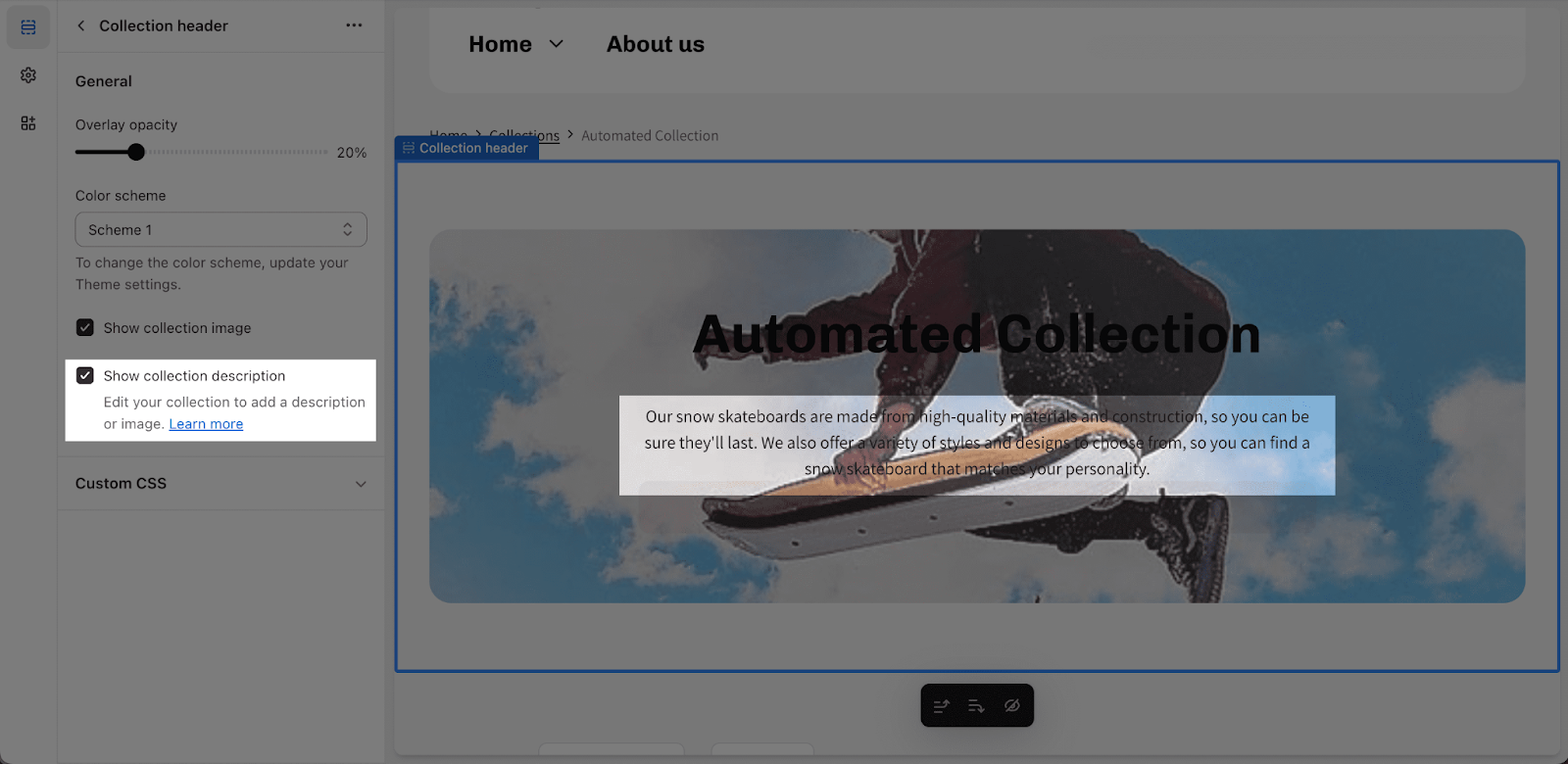 Collection Products
By default, the Collection Products section layout displays 16 products per page. You can change the number of products per page from 8 to 24, in increments of 4.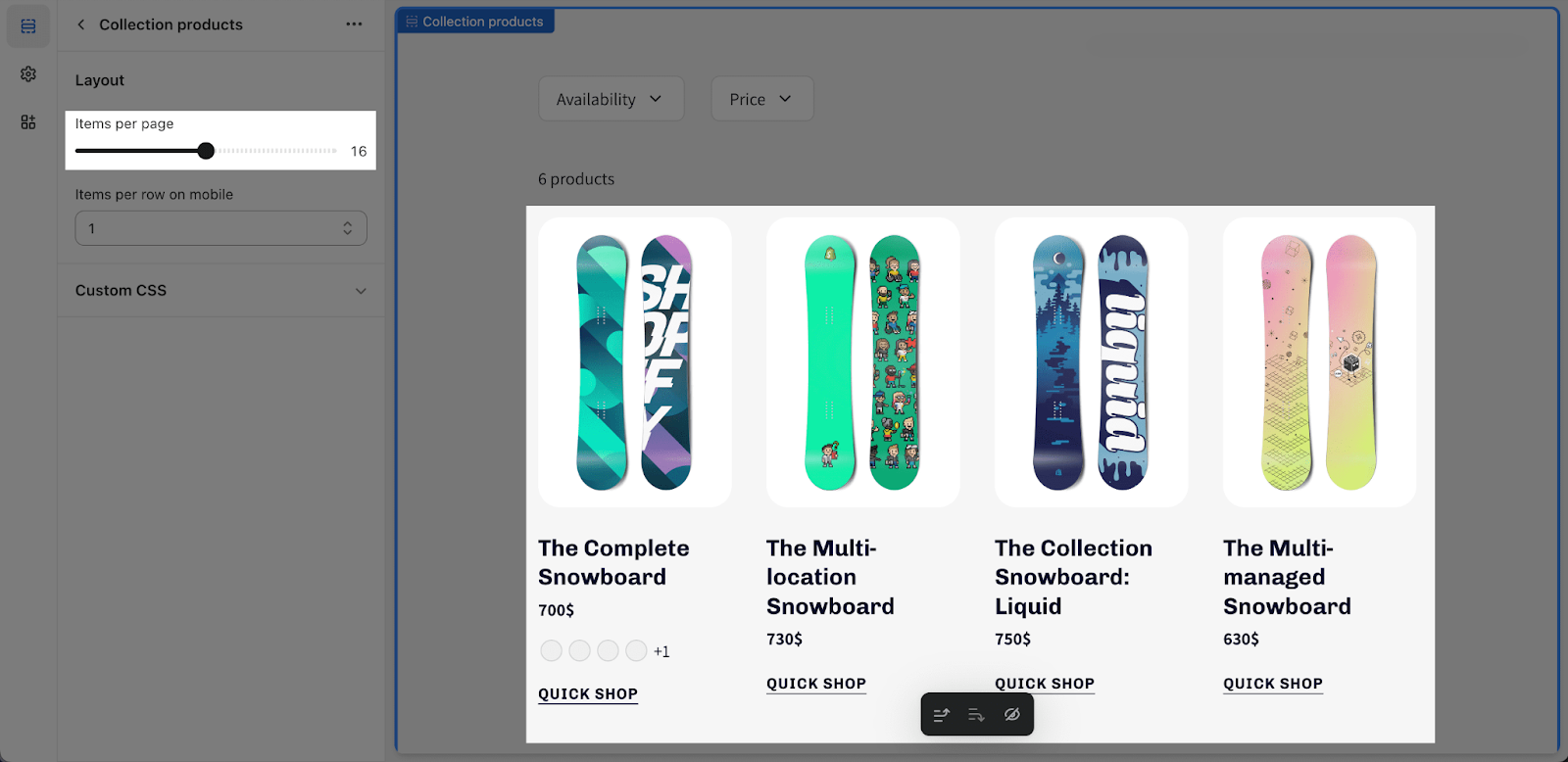 You can also choose to display 1 or 2 products per row on mobile. By default, 2 products per row are displayed on mobile.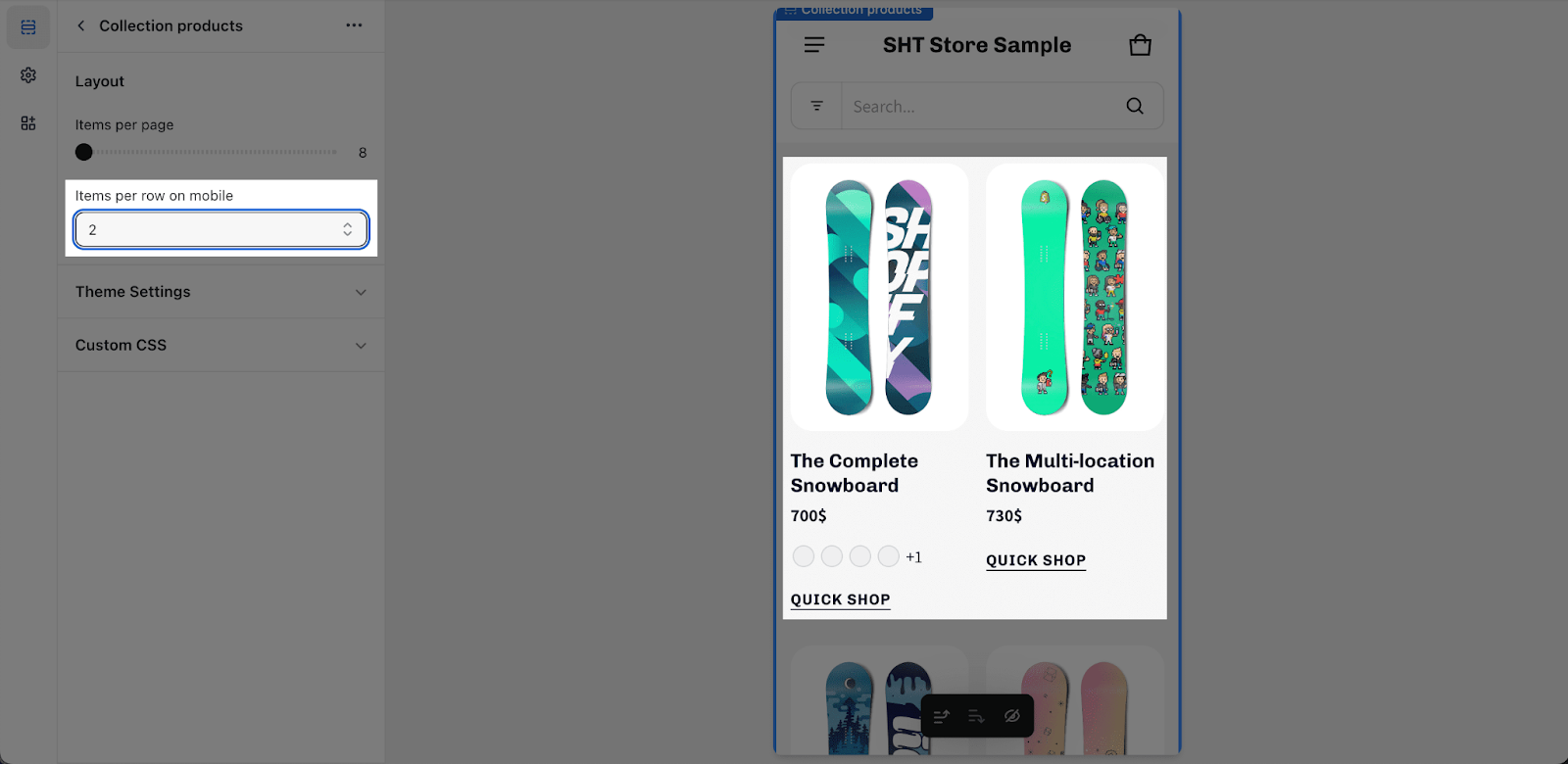 Pagination will appear when the Collection Products section has more than one page.
In the Theme settings, you can adjust additional parameters for this section. However, please note that any changes you make here will affect the Theme settings and all other elements on the store. To learn more about Theme settings parameters, please see this article.