Page Template
The Page template is a basic template that can be used for any type of page on your Shopify store. By default, it consists of two sections: Breadcrumb and Page. You can add any other sections that the theme provides to the Page template.
Note: the Page section cannot be removed, it can only be hidden.
Breadcrumb section: The Breadcrumb section displays the path that a visitor has taken to reach the current page. This can be helpful for visitors to know where they are on your website.
Page section: The Page section is where you add the main content of your page. This could be text, images, videos, or any other type of content.
Other sections: The theme may provide other sections that you can add to the Page template. For example, the theme may have a section for a feature product list, a moving image banner, or a slideshow,…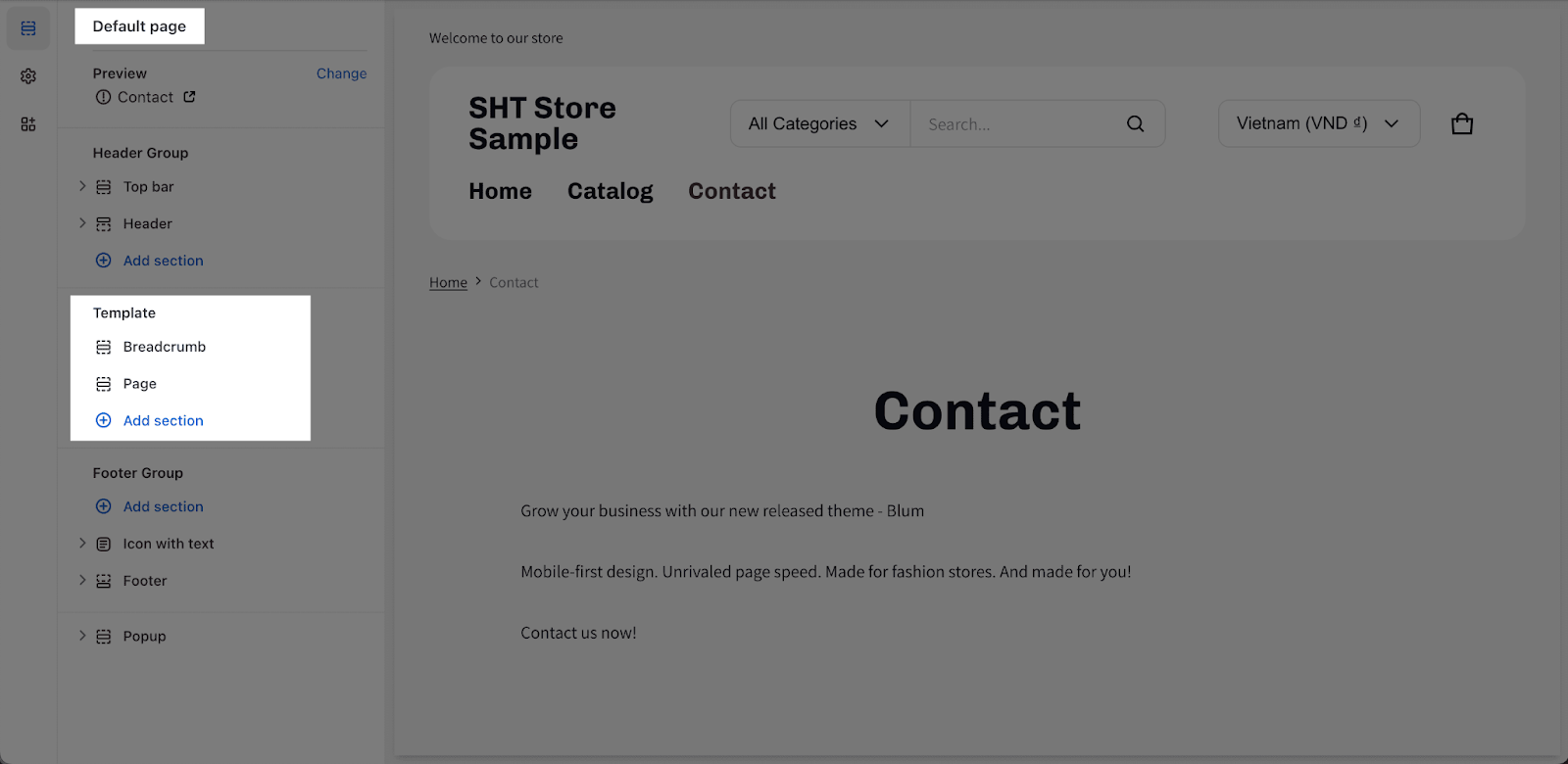 Breadcrumb section settings
The Breadcrumb section does not have any settings options, but you can add custom code to configure it more deeply or delete the section from the Page template.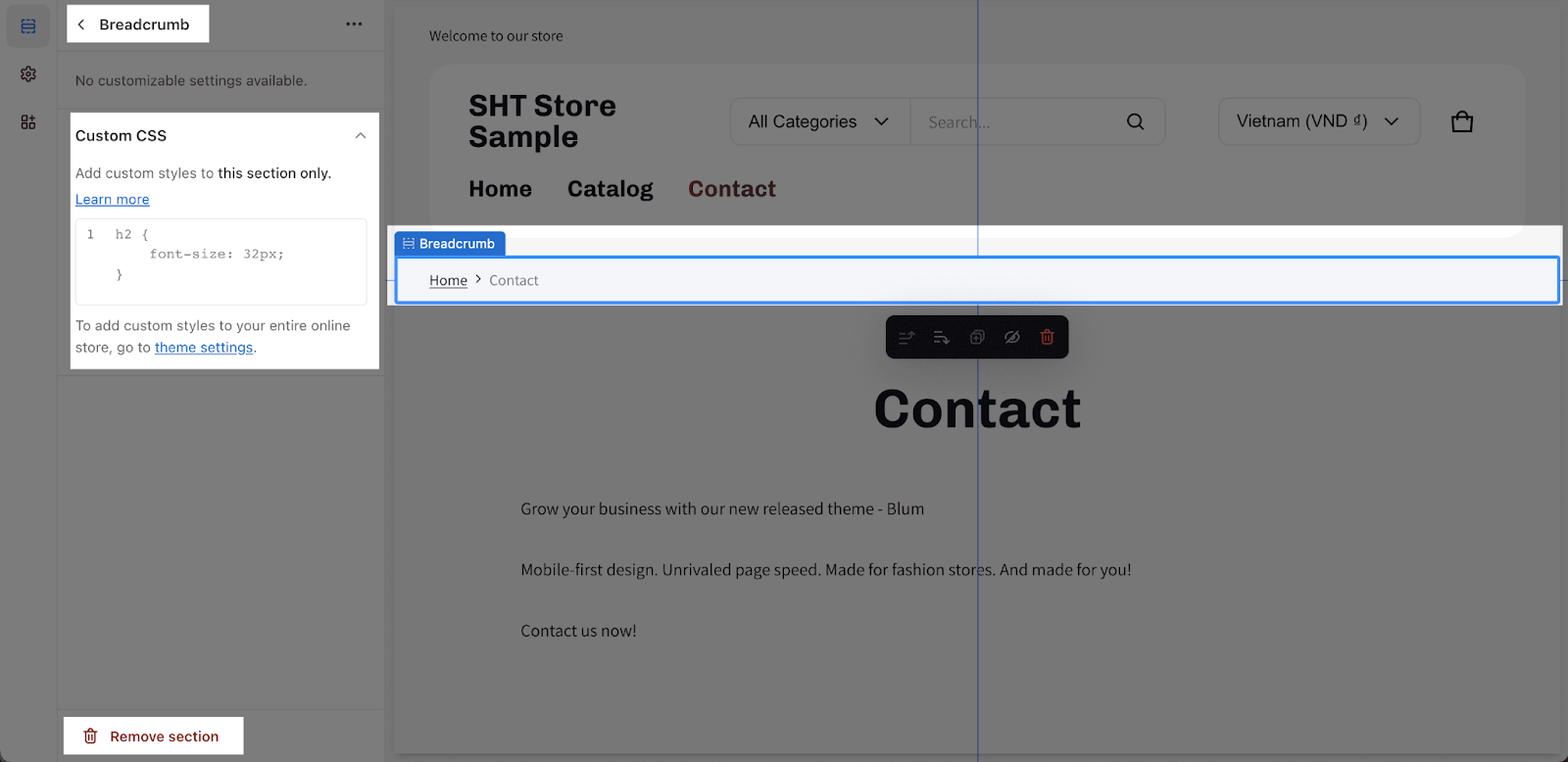 Page section settings
The Page section renders all content from your Shopify page. The text styling of these elements will follow the global settings in Theme Settings.
You can enable or disable the page title or page content on this page.