Getting Started with Electro Theme
Check out a few best tips to get started with Electro!
Electro Theme Mission
The goal of the Electro theme is to
Focus on mobile browsing and purchasing experience for customers;
Thus it is built with a mobile-first and product-specifications presenting mindset, made for complex product specs.
In other words, it shows clear and simple steps from distributing a product on a merchant's site, to approving an order from the customer's side, best for specs-driven products. We do ensure that all customer's actions within the process are taken with the least effort.
Demo Store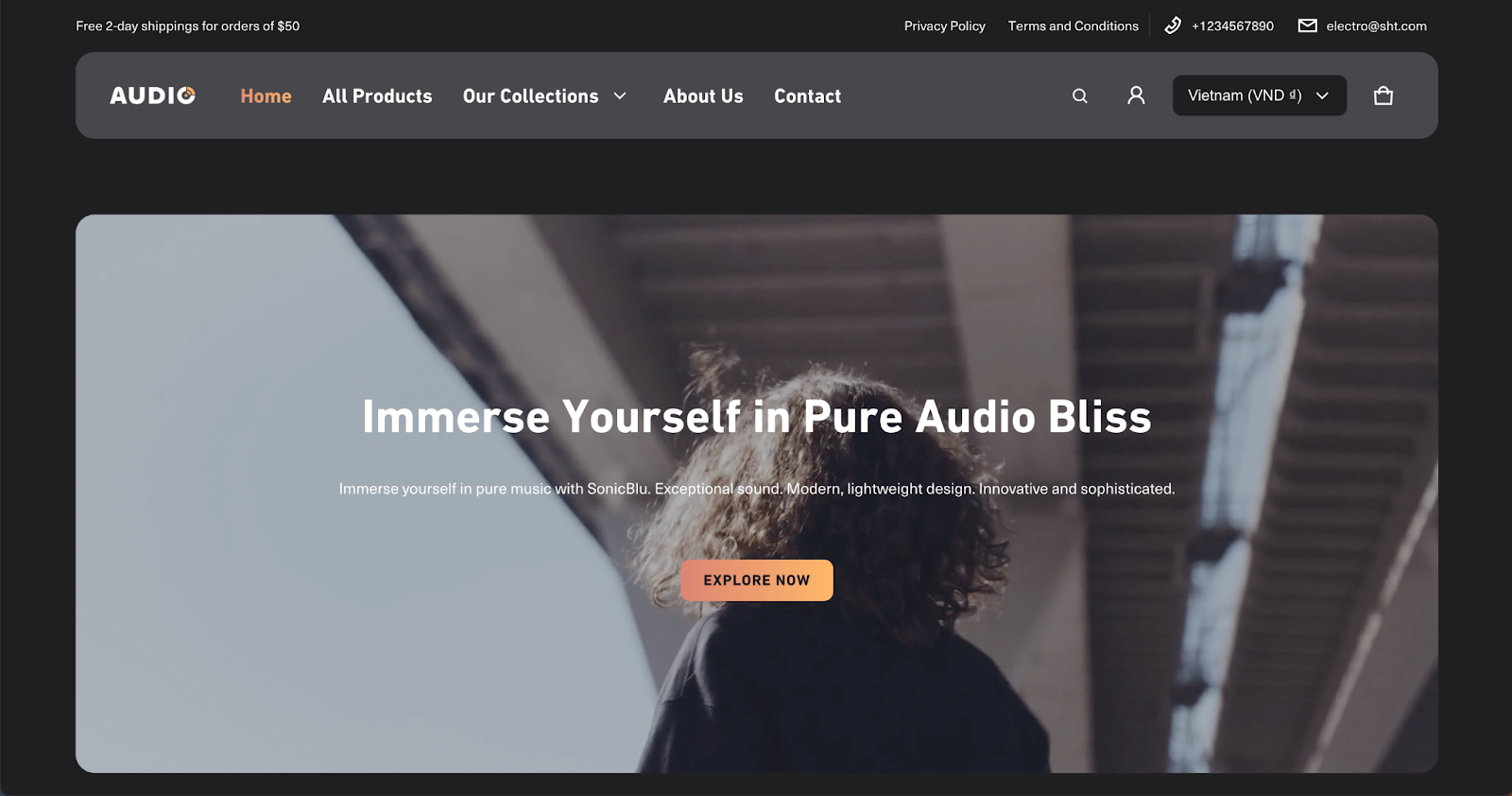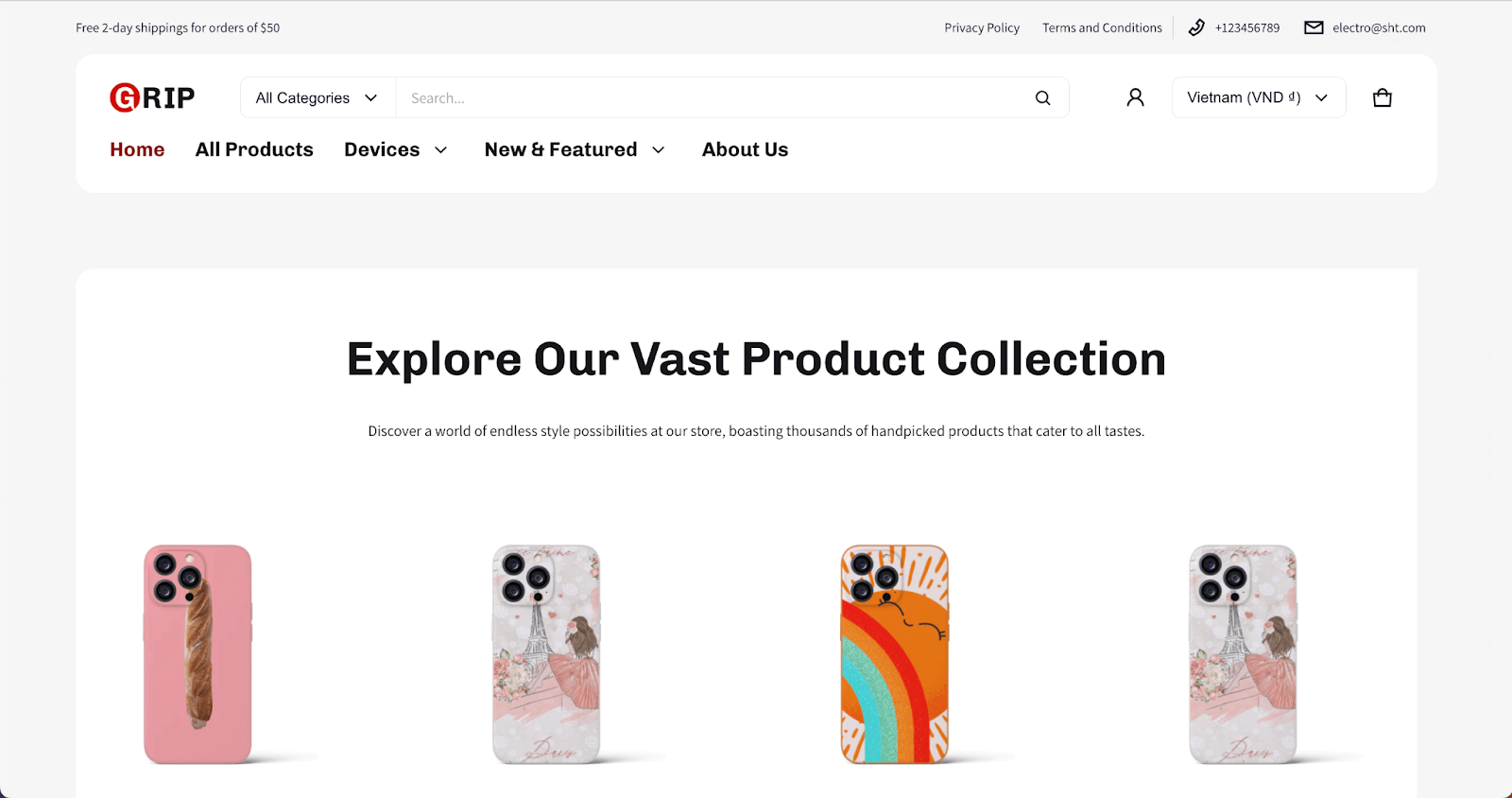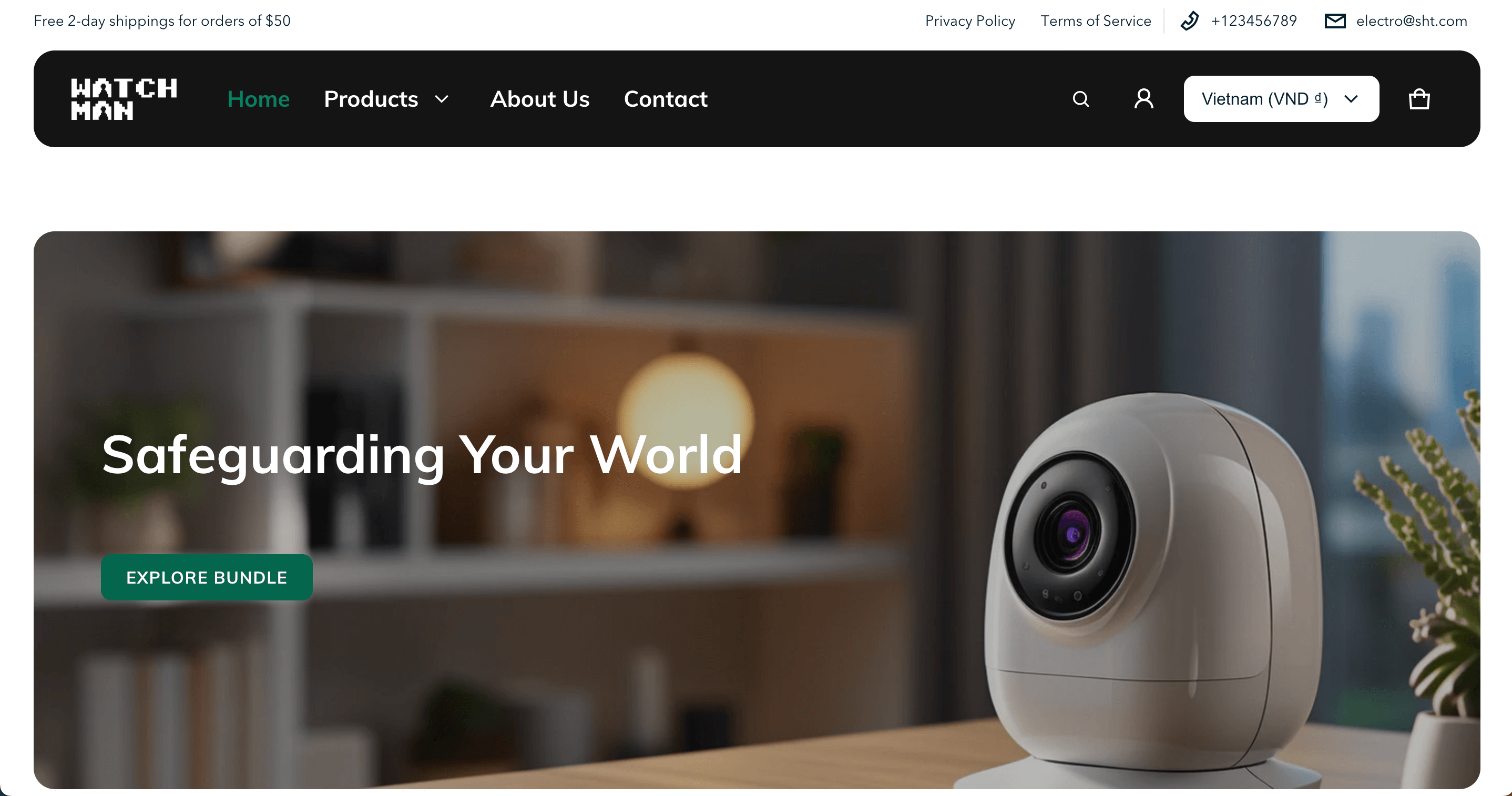 General Settings
Electro theme follows Shopify's theme structure and the principles of customizing theme on Shopify.
Online Store 2.0
Electro theme is fully compatible with all the updated features of Online Store 2.0, which allows you to use all of Electro sections everywhere including the Homepage, Product pages, Collections, Pages, Blogs, Cart page, Search page, and more. Endless flexibility options for your store.
Shopify's Online Store 2.0 also includes Collection filtering tools, unique content using Metafields (dynamic source), easy-to-create custom templates, and improved storefront performance. Electro uses all the features included in Shopify's new modern platform.
For a full list of features available for Online Store 2.0 themes and how to make the most of them, visit Shopify's Blog
Contact Theme Support
Electro theme's creator, the Sales Hunter team, is available to assist you in case you need guidance or face troubles while using our theme.
Feel free to contact us via 24/7 Live Chat anytime by clicking on the message icon at the bottom left of your screen.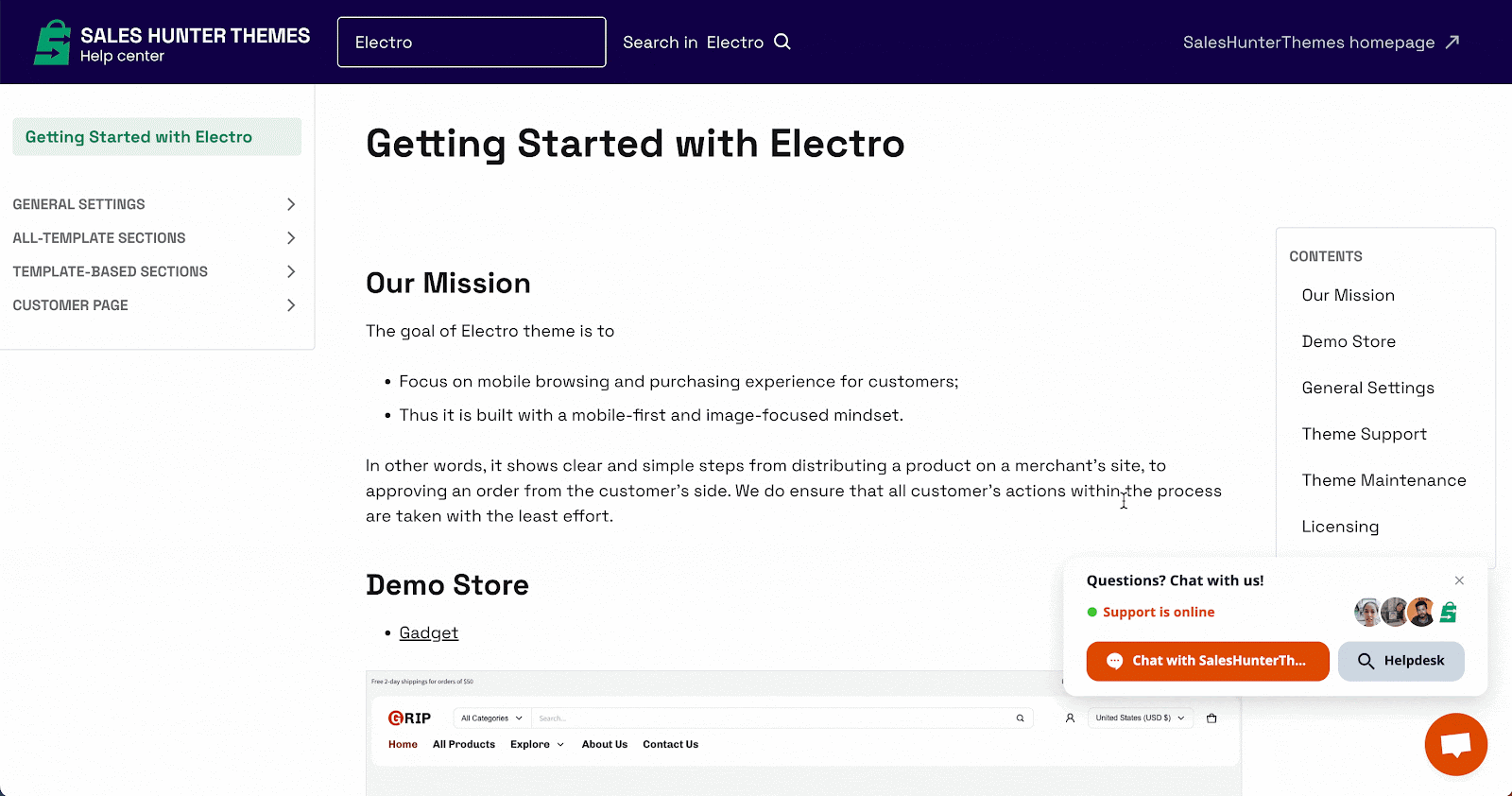 Aside from Live chat, you can reach out to us by sending email to our mailbox at hi@saleshunterthemes.com or by leaving a message on our "Contact Us" page.
Theme Maintenance
Once you've purchased the theme, you're entitled to free updates. Electro theme is regularly maintained to provide new features and functionality, as well as fix any possible bugs. These updates aren't applied automatically to Shopify stores, so they have to be made manually. For more information, see our guide on how to update your theme.
Apps are a great way to add extra functionality to your store, but will often need to be re-installed if you update your theme. Before adding an app to your store, check out our guide on using apps with theme.
Licensing
Following Shopify's Terms and Conditions, the Electro theme can be used for a single store only. You are not permitted to transfer or sell Electro theme to any other person's store on Shopify or elsewhere.
Frequently Asked Questions
What is the purpose of the Electro theme?
The Electro Theme focuses on mobile browsing and customer purchasing experience, with a single image-focused mindset.
How many demo stores are available in the Electro theme?
Two, including Gadget and Audio.