Detailed Specification
The Electro Shopify theme allows you to add product details specification to your products. This can be helpful for providing customers with more information about your products, such as dimensions, weight, materials, and other specifications.
Note: The specifications only show when the metafield namespaces and metafield key are filled.
Check this article to learn more about Metafield and how to use it on the Electro Theme.
Detailed Specifications Settings
The Detailed Specifications section settings includes Color Scheme, Section Heading, Section Description, Content Alignment, Theme Settings and Custom CSS.
The Color Scheme can be chosen between Scheme 1 and Scheme 2 which you can set up in The Theme Settings.
The Section Heading and the Section Description can be filled manually or insert dynamic source. If you don't want to show one of these contents, just leave the placeholder blank.
The Content alignment is for selecting the position of the Section Heading between Left and Center.
Theme Settings
In the Theme settings, you can see the Metafield namespace. To set up the specifications, you need to enter the Metafield namespace on the box here.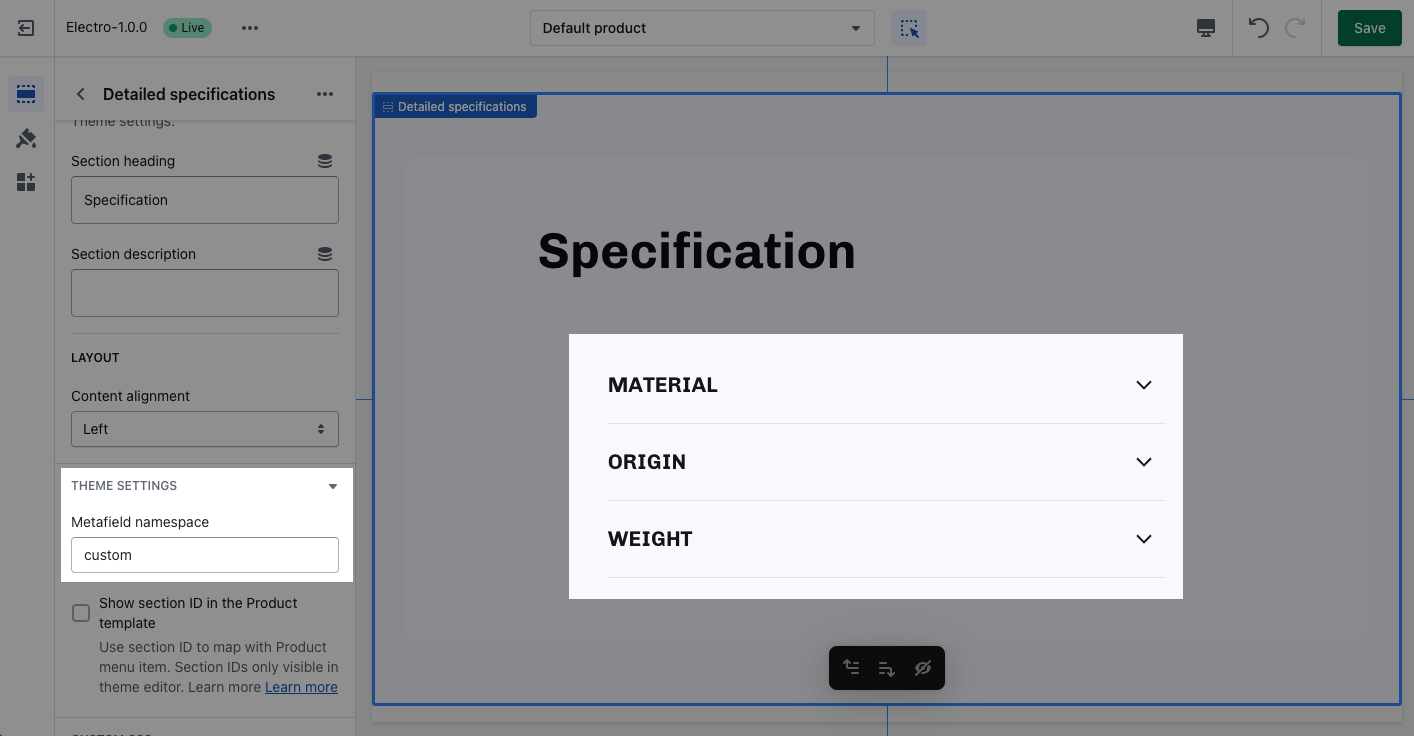 Detailed Specification blocks
The Detailed Specification section supports two types of blocks: Specifications and File Download. Each block type can be added only once to this section.
Specifications
To access the Specifications settings, click on the Specification block. You will see the Metafield Keys and Collapse Specifications options.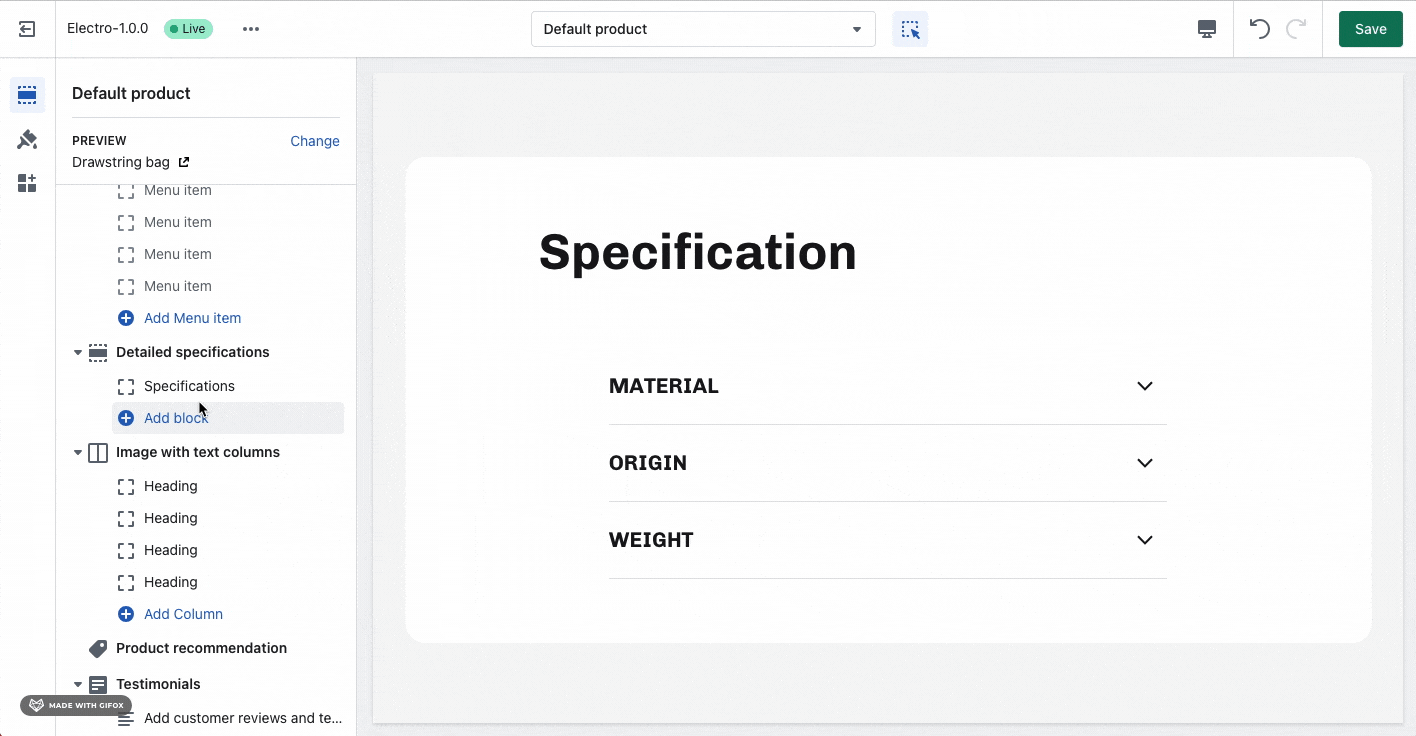 Metafield Keys is a required placeholder for the section to show the full content you want. You just need to enter the Metafield keys on the box to show. Separate keys with commas.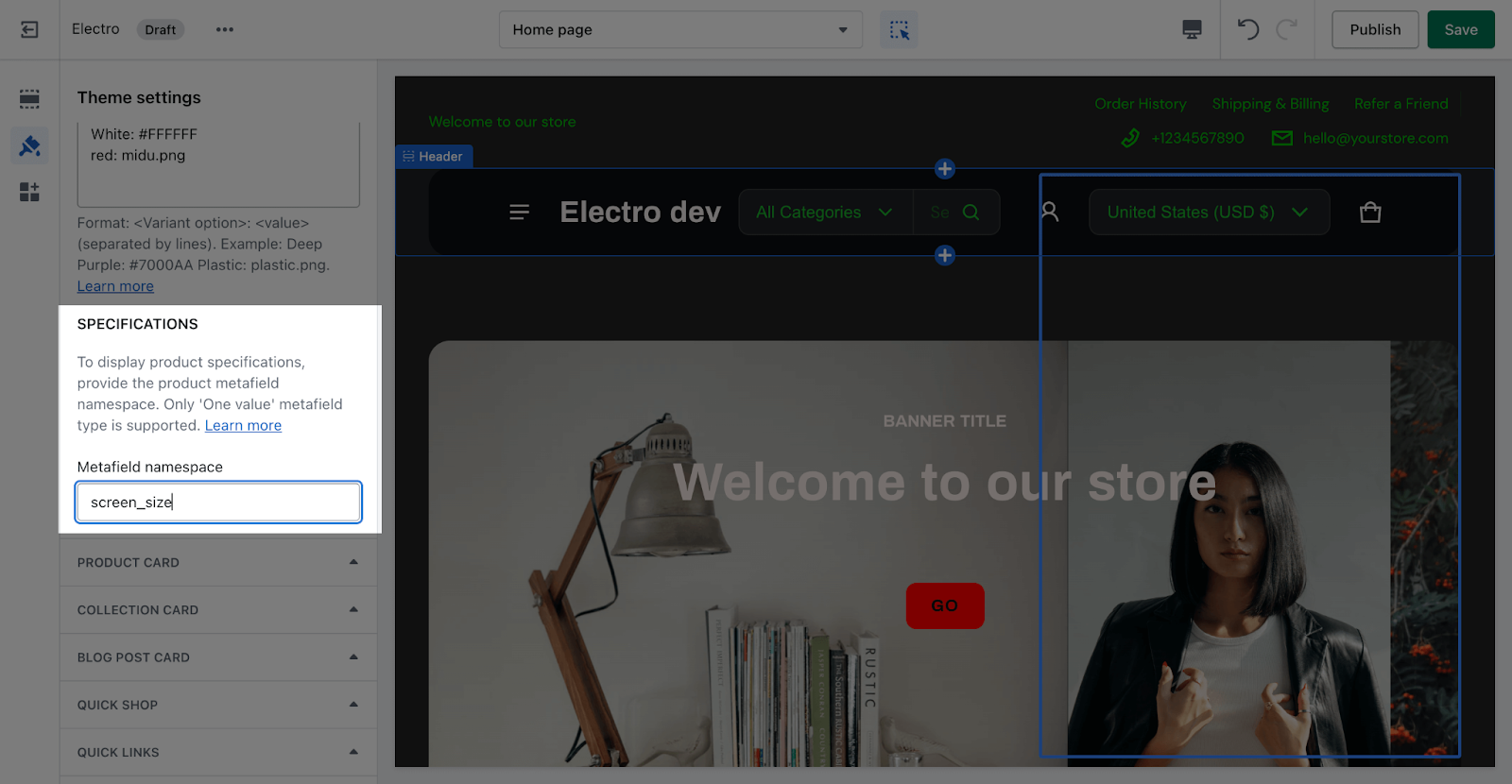 File download
Similar to the Specification block, the File Download block allows you to add a metafield key to show dynamic content for each product page. However, this block only supports the File metafield type.
After filling in the metafield key, the download content will be displayed as a button.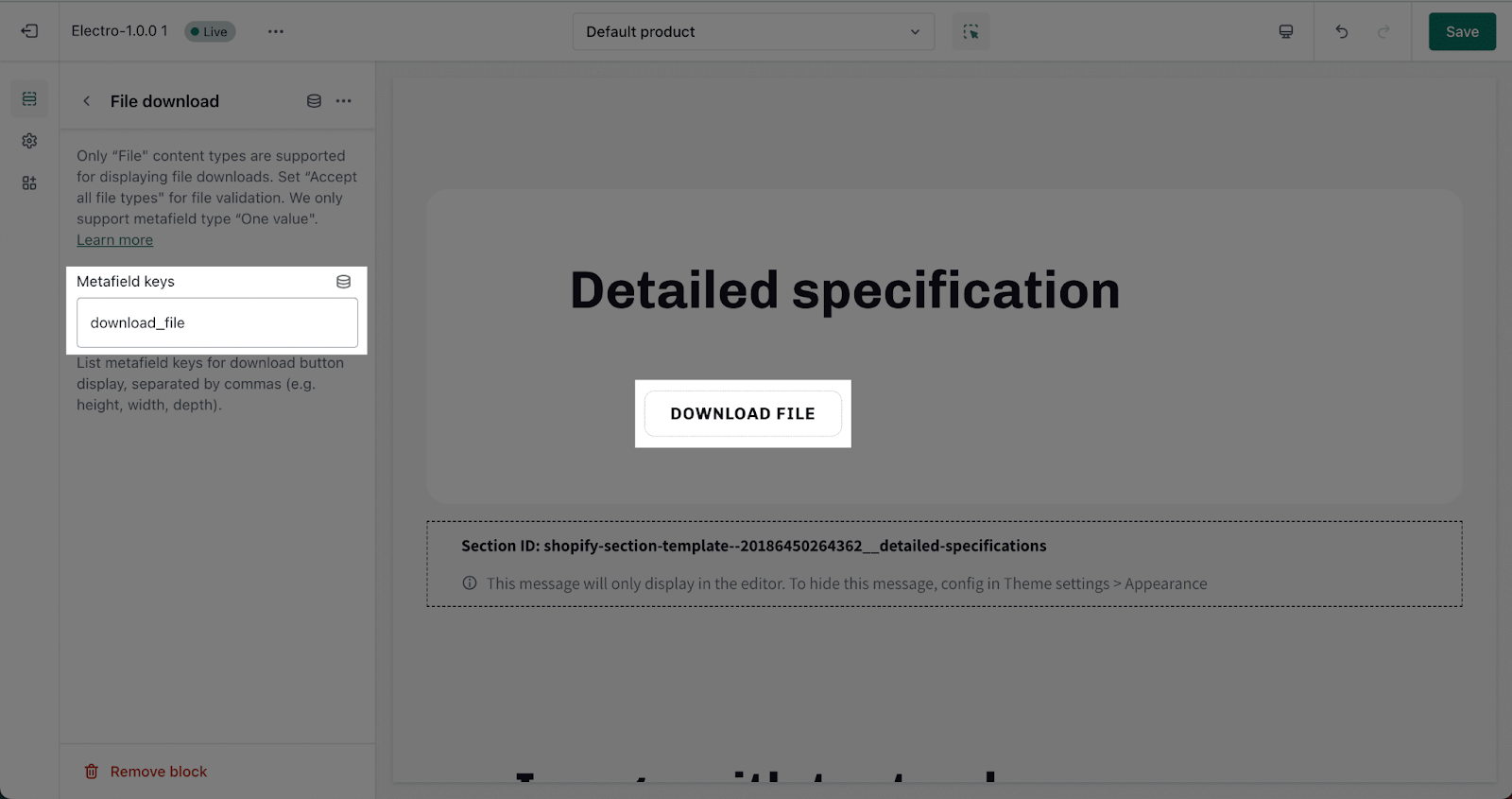 Check this video tutorial on how to use Product Metafield to show additional information in Detailed Specifications section:
Render rule
All the Keys which you have setup from Metafield will display here follow our Render rule:
| | |
| --- | --- |
| Key | Rendered label |
| product_type | PRODUCT TYPE |
| built_in_microphone | BUILD IN MICROPHONE |
Other content format: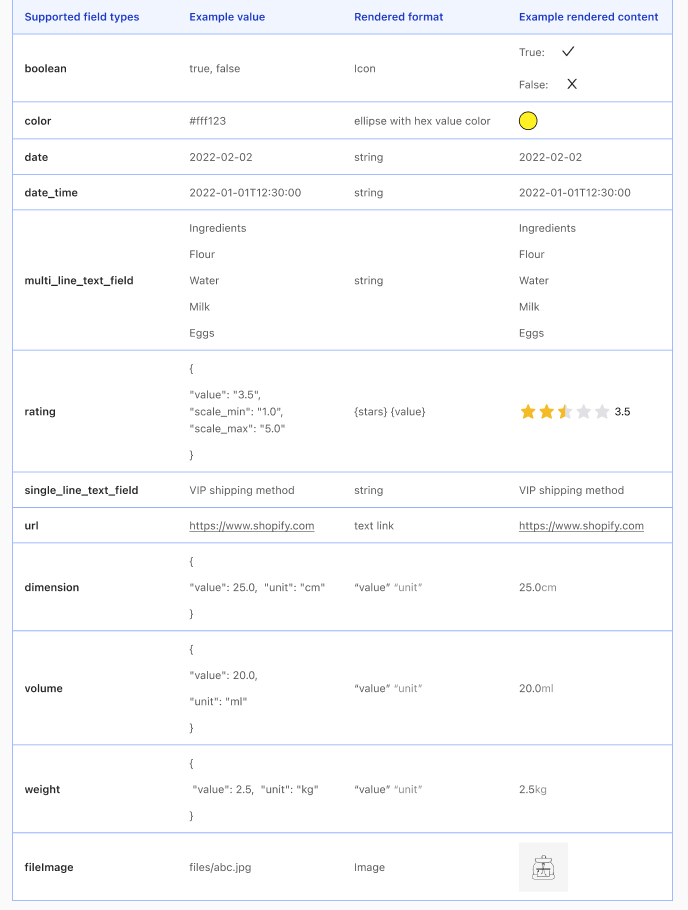 Note:
Electro supports displaying product specifications, you need to supply product metafield namespace.
Electro only supports the "One value" metafield type. To learn more details, please check on this article about creating custom metafield definition.