Text
About Text Section
The Text section is a versatile section that can be used as a hero banner or a promotional section for a sale campaign. It contains heading content and CTA buttons, which you can customize to fit your needs.
Text Section Configuration
The Electro theme allows you to customize the Text section with the following settings:
Layout
There are 2 content alignment options that you can set for all contents of the section: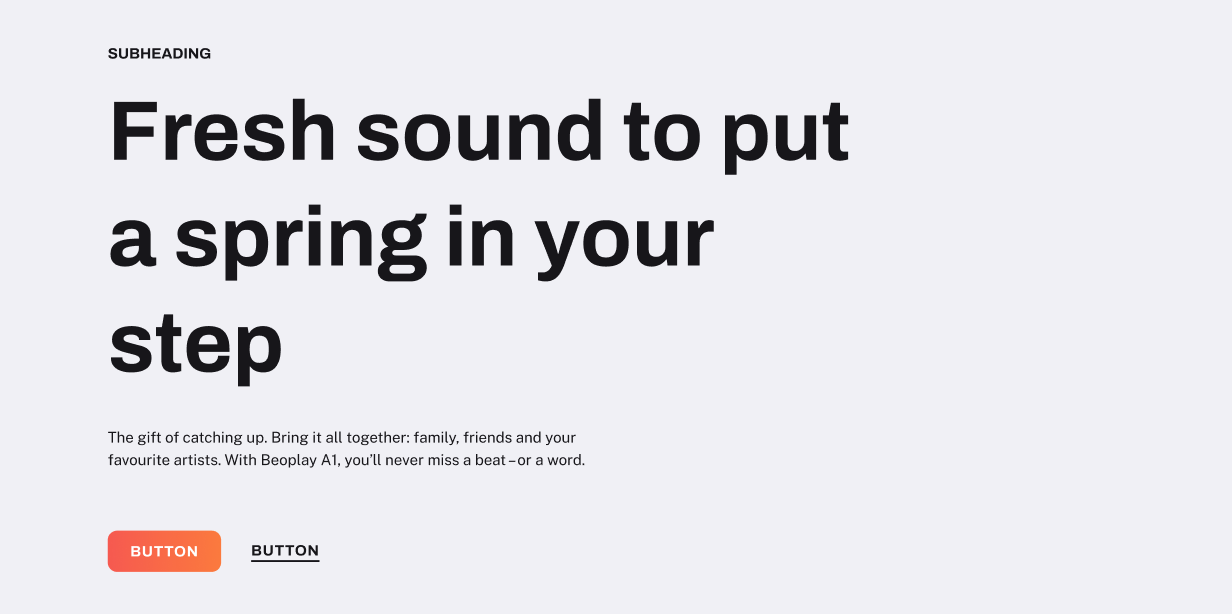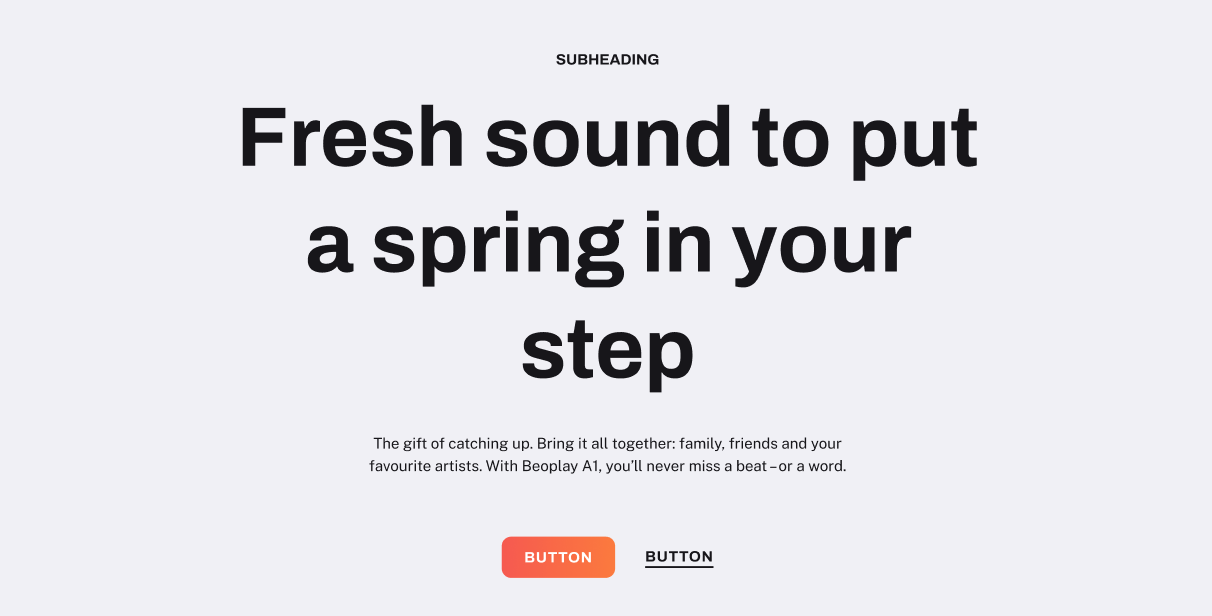 Text
You can add a subheading, heading, and description for the section in the section settings. If you want to remove any of these elements, simply leave the placeholder blank.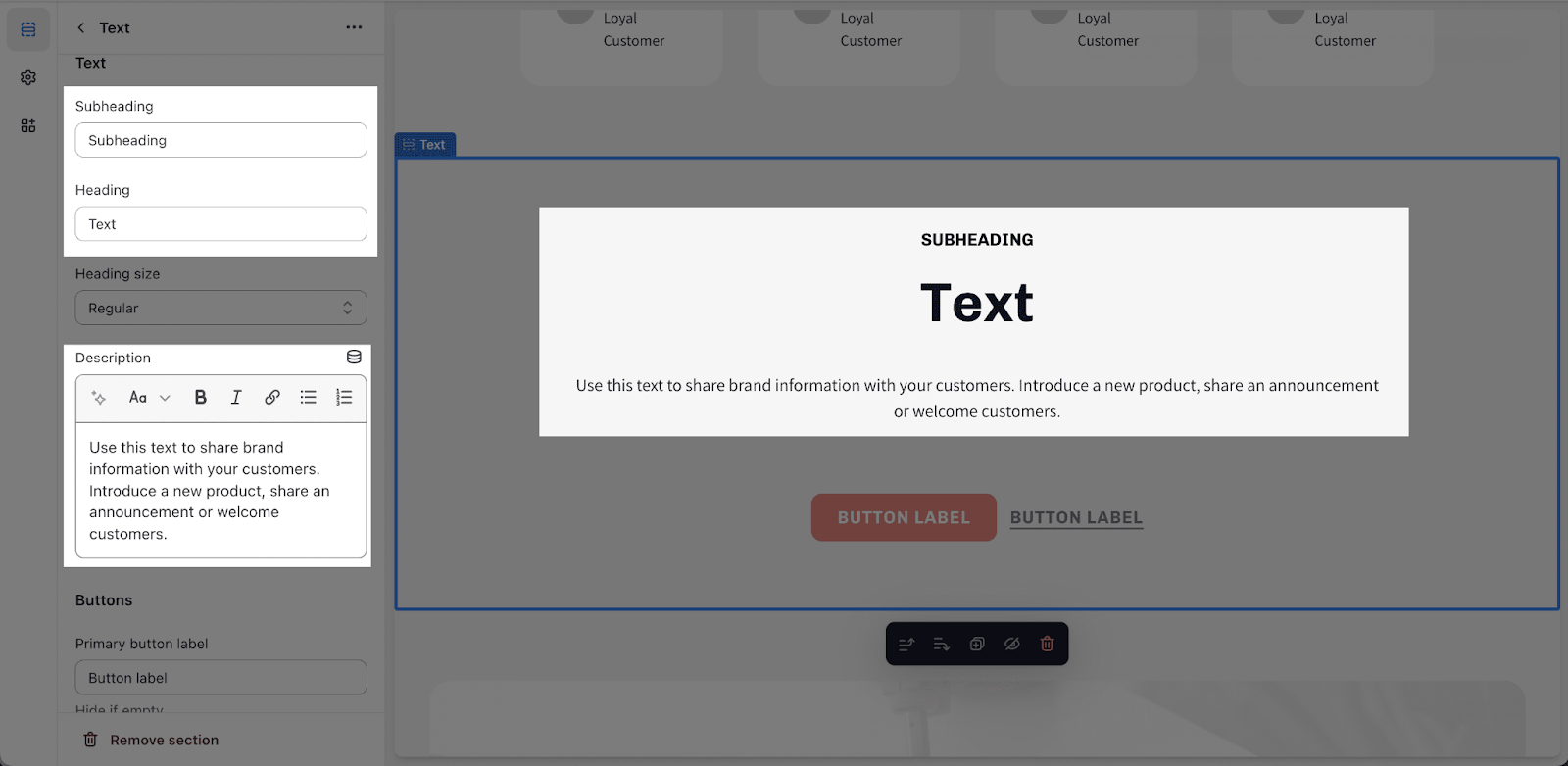 In addition, you can choose from three heading sizes:
Small: This will apply the h3 style to the heading.
Regular: This will apply the h2 style to the heading.
Large: This will apply the headline style to the heading.
To change the heading style, go to Theme settings.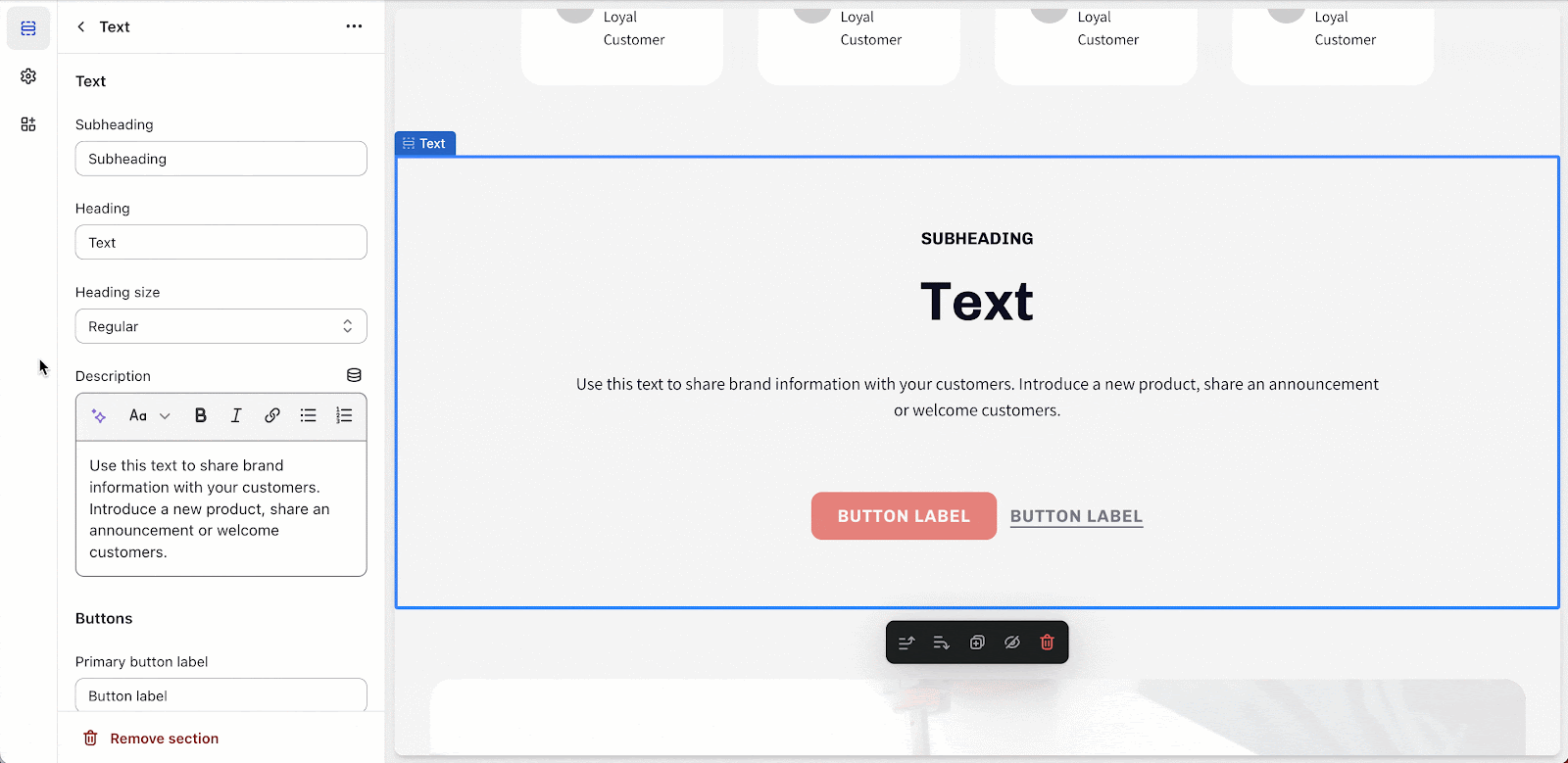 Buttons
The Text section supports 2 buttons: Primary and Secondary button. To add button text and button link, you need to click on the placeholder and insert the content, and to change the settings of these buttons, please update your Theme settings. Learn more about Theme settings here.