Search Template
About Search Template
A Search template page in a theme is a page that is used to display the results of a search query. It is typically made up of a search bar, a list of products that match the search query, and some additional information, such as the number of results found and the time it took to find the results.
The Search template is a default template that consists of one section: the Search page section.
This section cannot be removed, but it can be hidden. You can freely add or remove any other sections to the Search Result template.
Note: The
Search and Discovery app by Shopify
 allows you to add custom filters to your search results. This can help customers find the products they are looking for more easily.
Search Page Section
By default, the Search section will display 16 products per page. You can change the number of products displayed by adjusting the Items Per Page value. The number of products per page can range from 8 to 24, with a step of 4.
The Items per row on mobile setting is set to 2 by default. You can change it to either 1 or 2 items.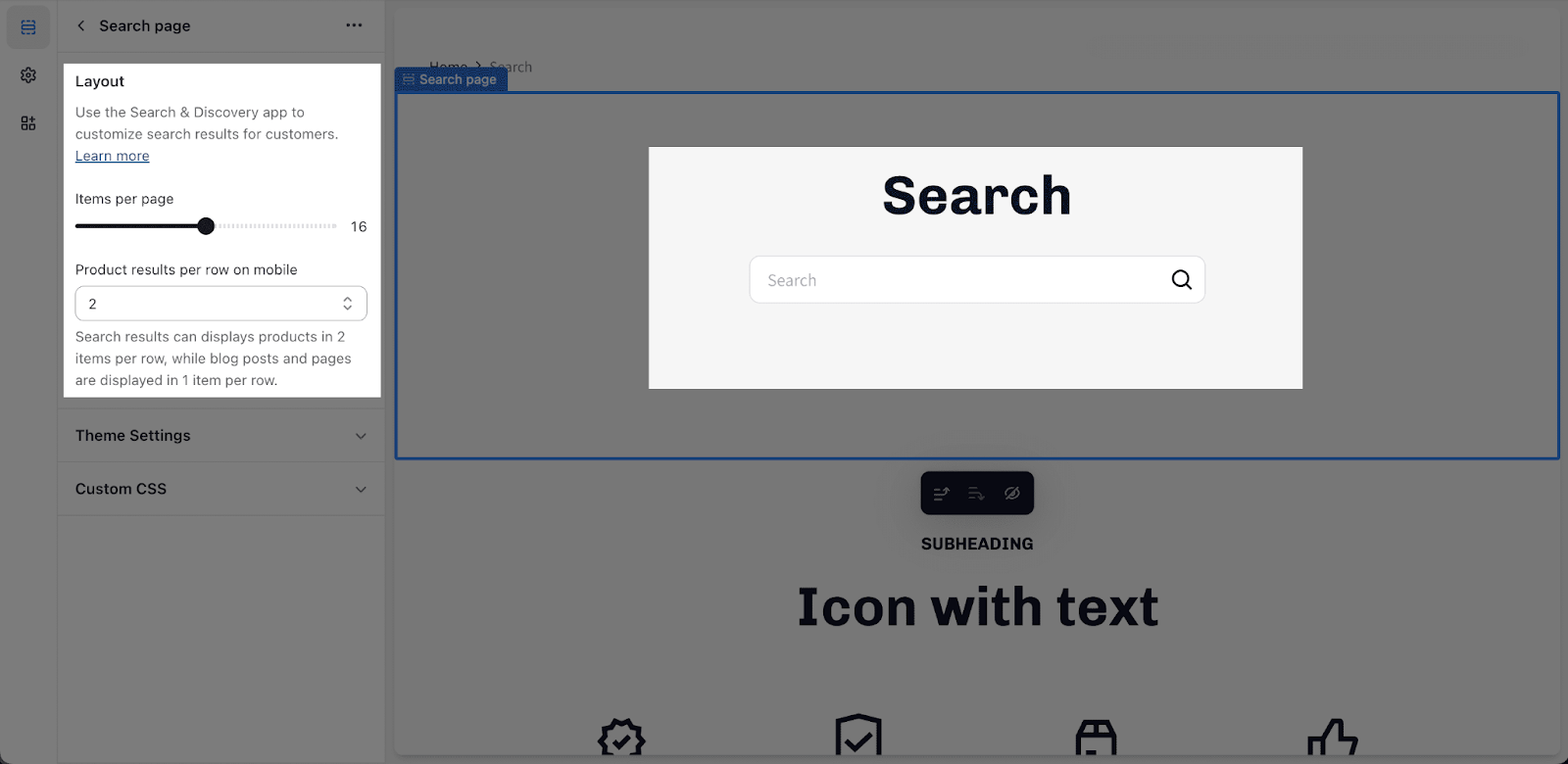 You can adjust additional theme settings parameters for this section in the Theme settings. However, it is important to note that any changes you make here will affect the Theme settings and all other elements in your store. To learn more about Theme settings parameters, please see this article.