Collapsible Content
About Collapsible Content Section
The Collapsible Content section in the Electro Shopify theme allows you to create sections of content that can be collapsed or expanded by the user. This is a great way to organize your content and to make it more user-friendly.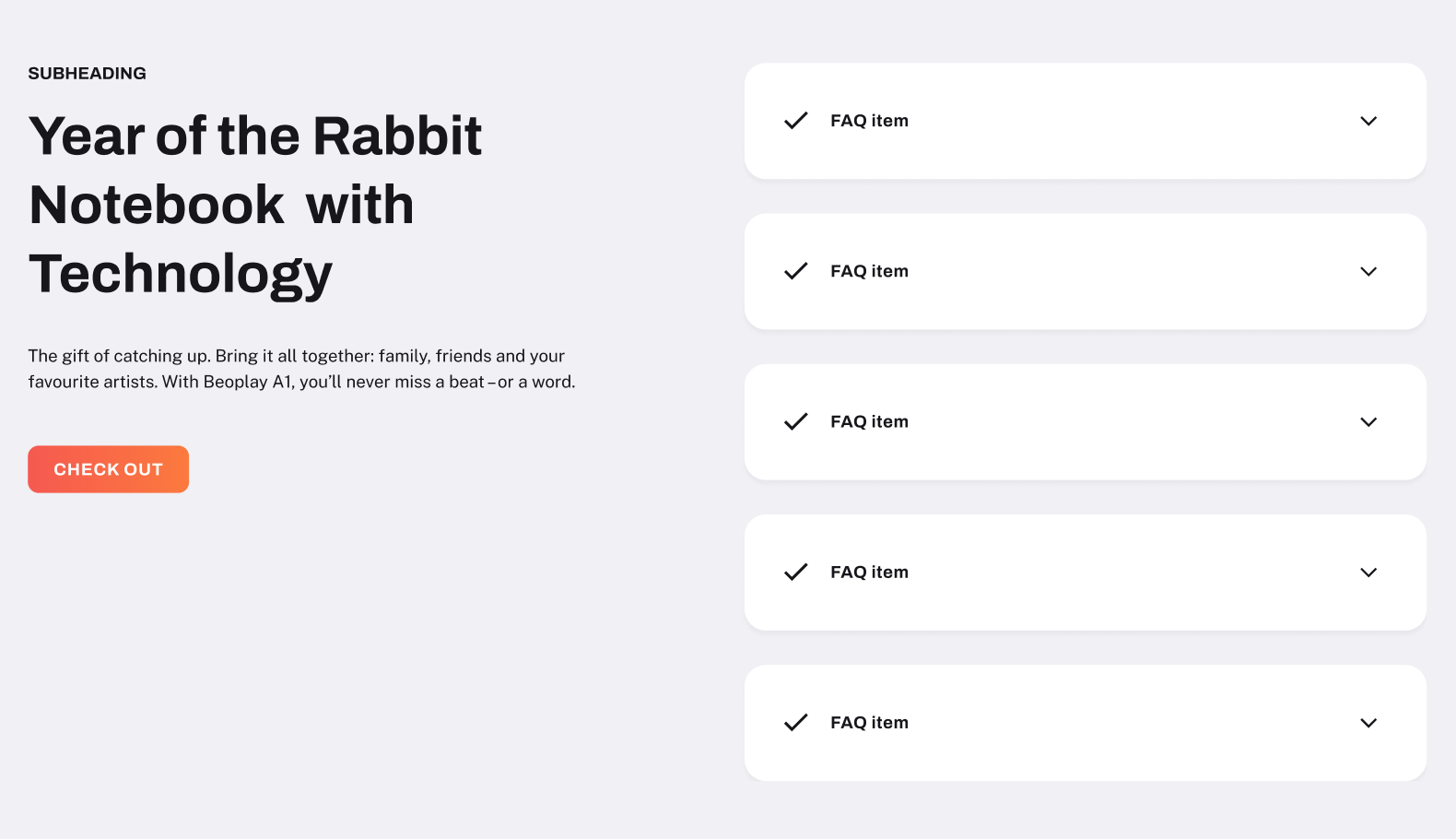 Collapsible Content Section Configuration
Electro theme allows you to customize for the Collapsible content section with following settings:
General
The Collapsible Content section follows general settings of the section, which contains the setup for the Heading content, including heading, subheading, and description.
You need to click on the Collapsible Content to set up for this section, and if you want to remove any settings, just delete the content and give it a blank space.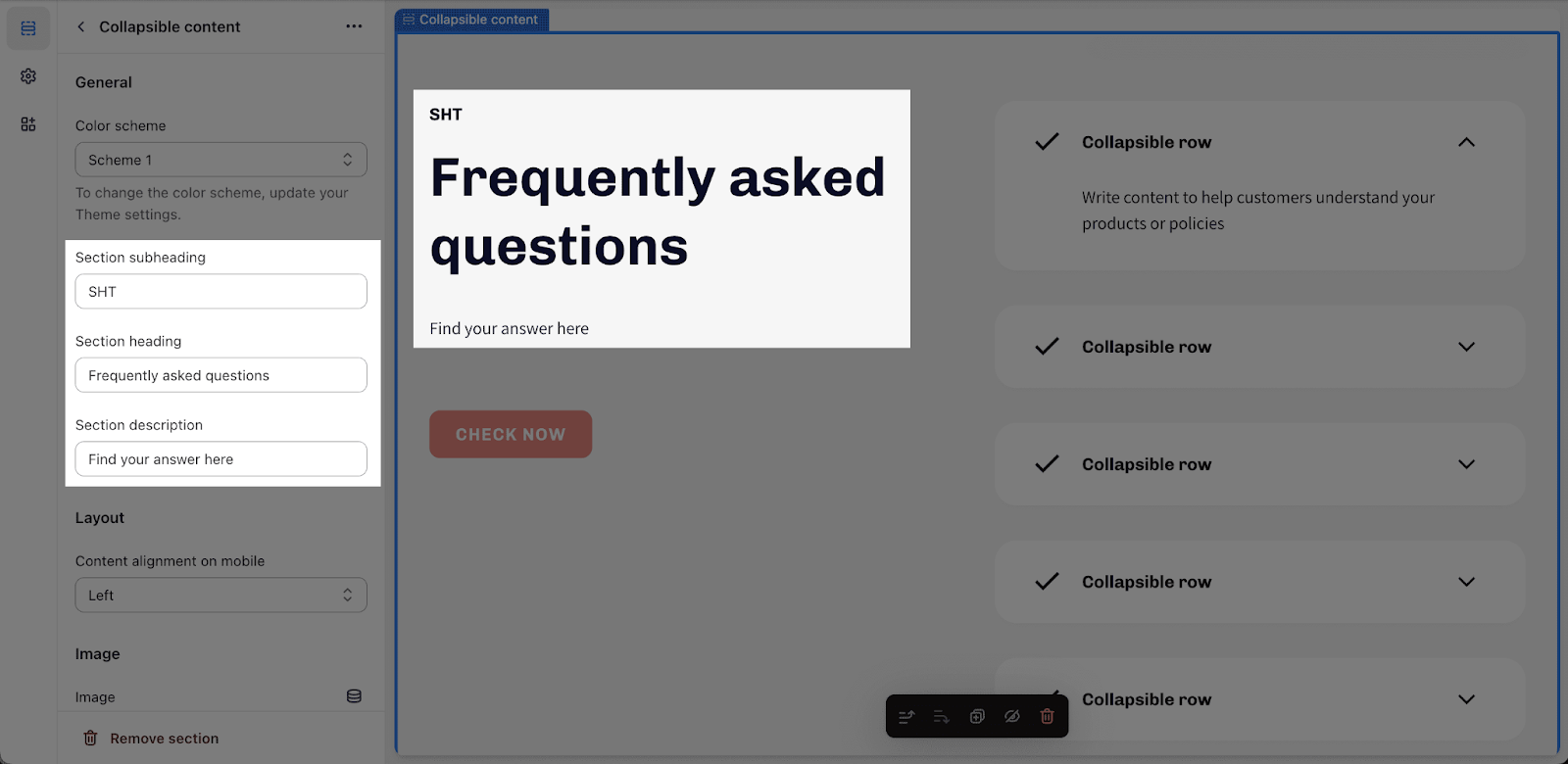 There are 2 options you can set the color scheme for this section, and to change the color scheme, please update your Theme settings. Learn more about Theme settings here.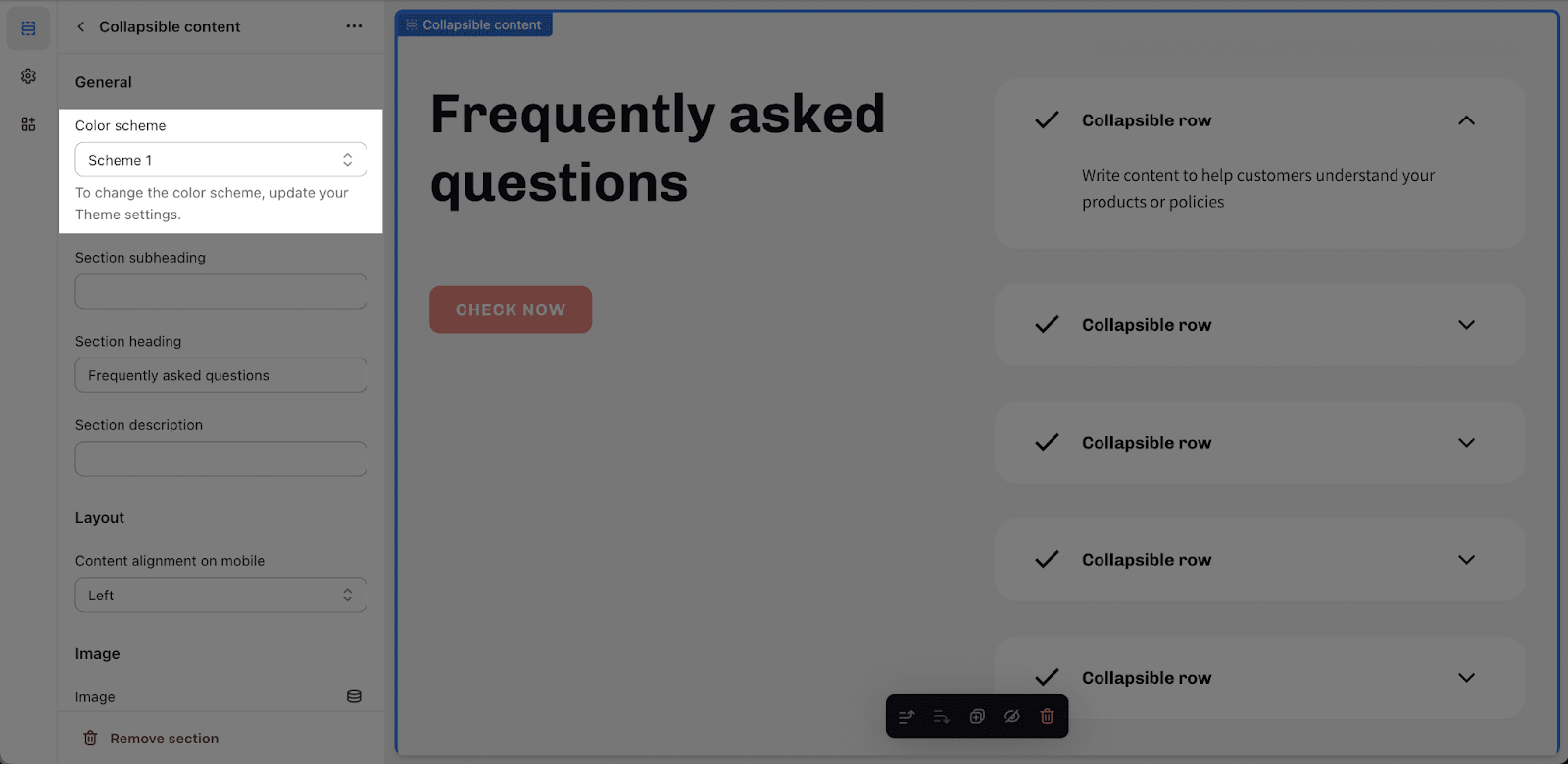 Layout
There are 2 types of alignment that you can set for the heading and content items on mobile: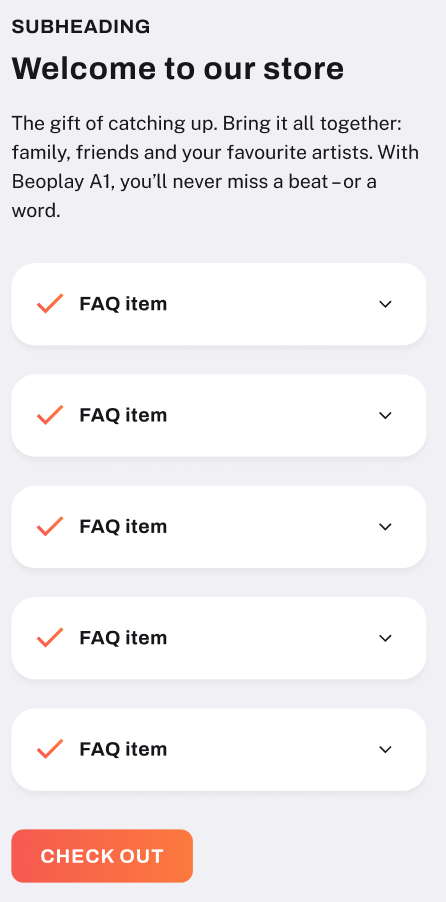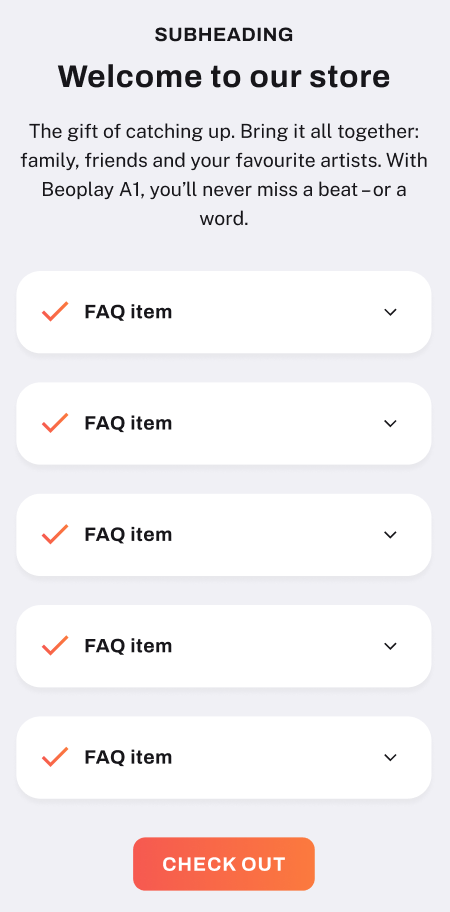 Image
Along with text elements, you can also add an image to the section by clicking the 'Select image' button to upload. The recommended size is 1600px x 800px .png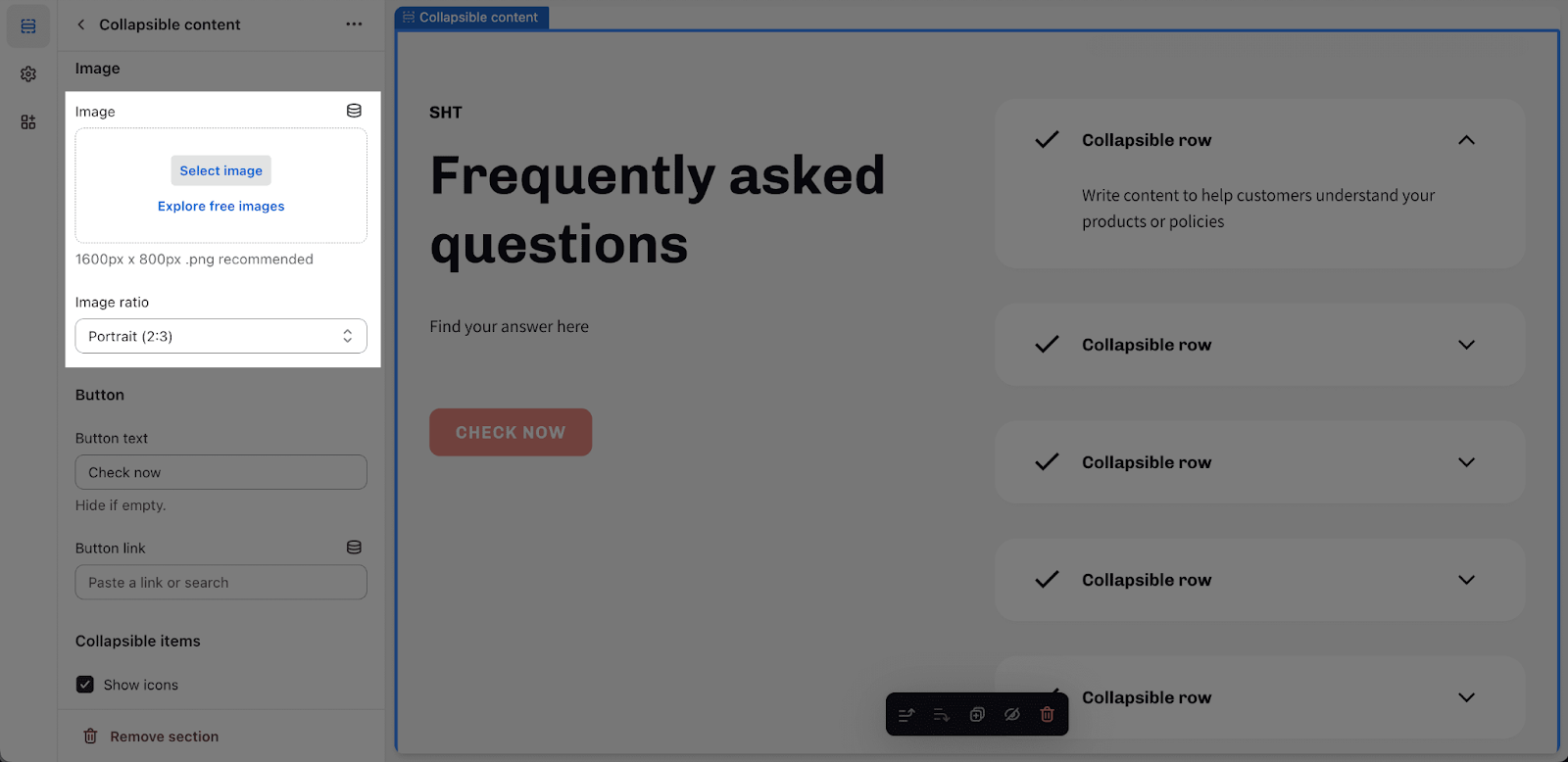 The Image ratio can be selected from: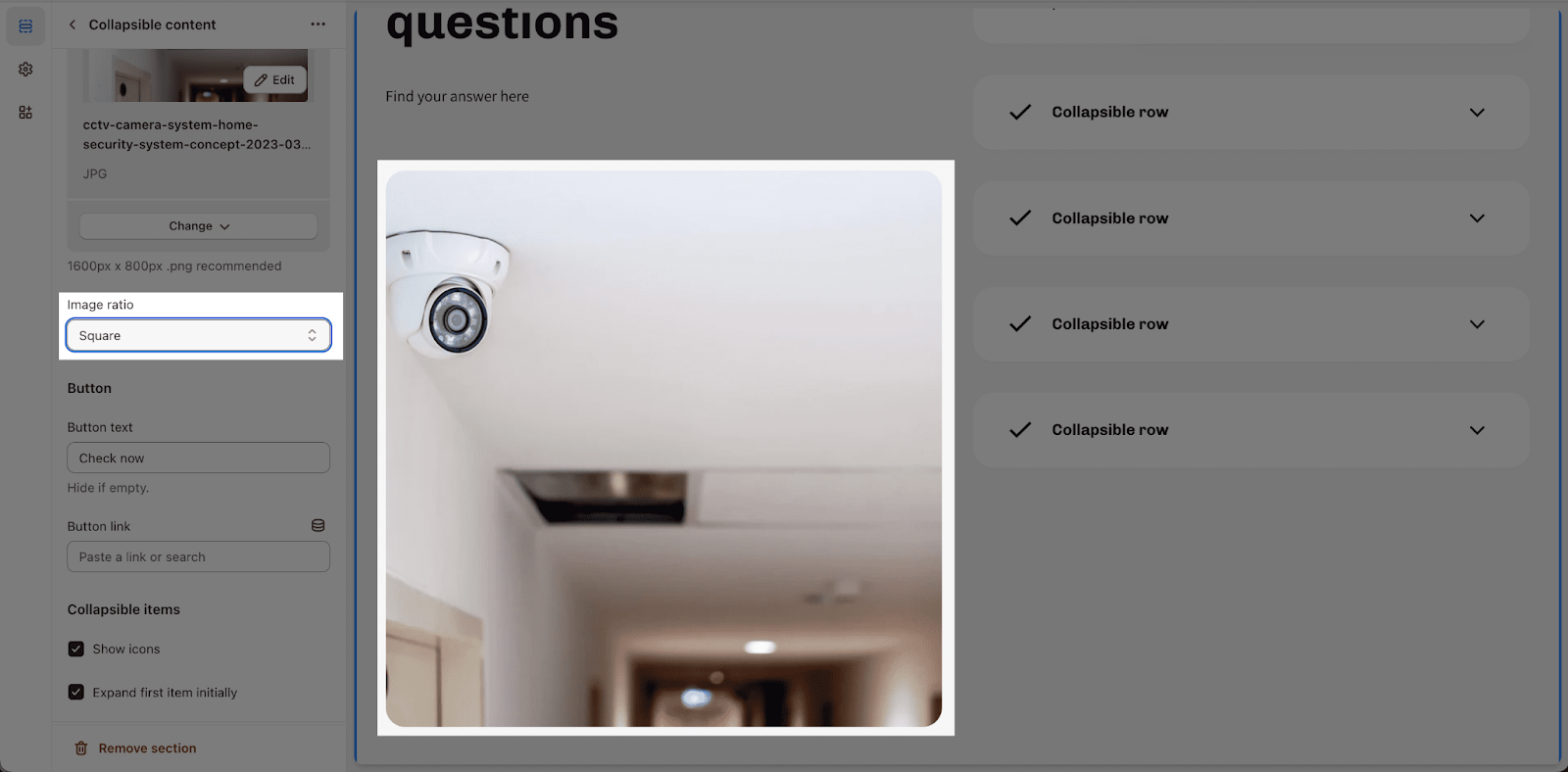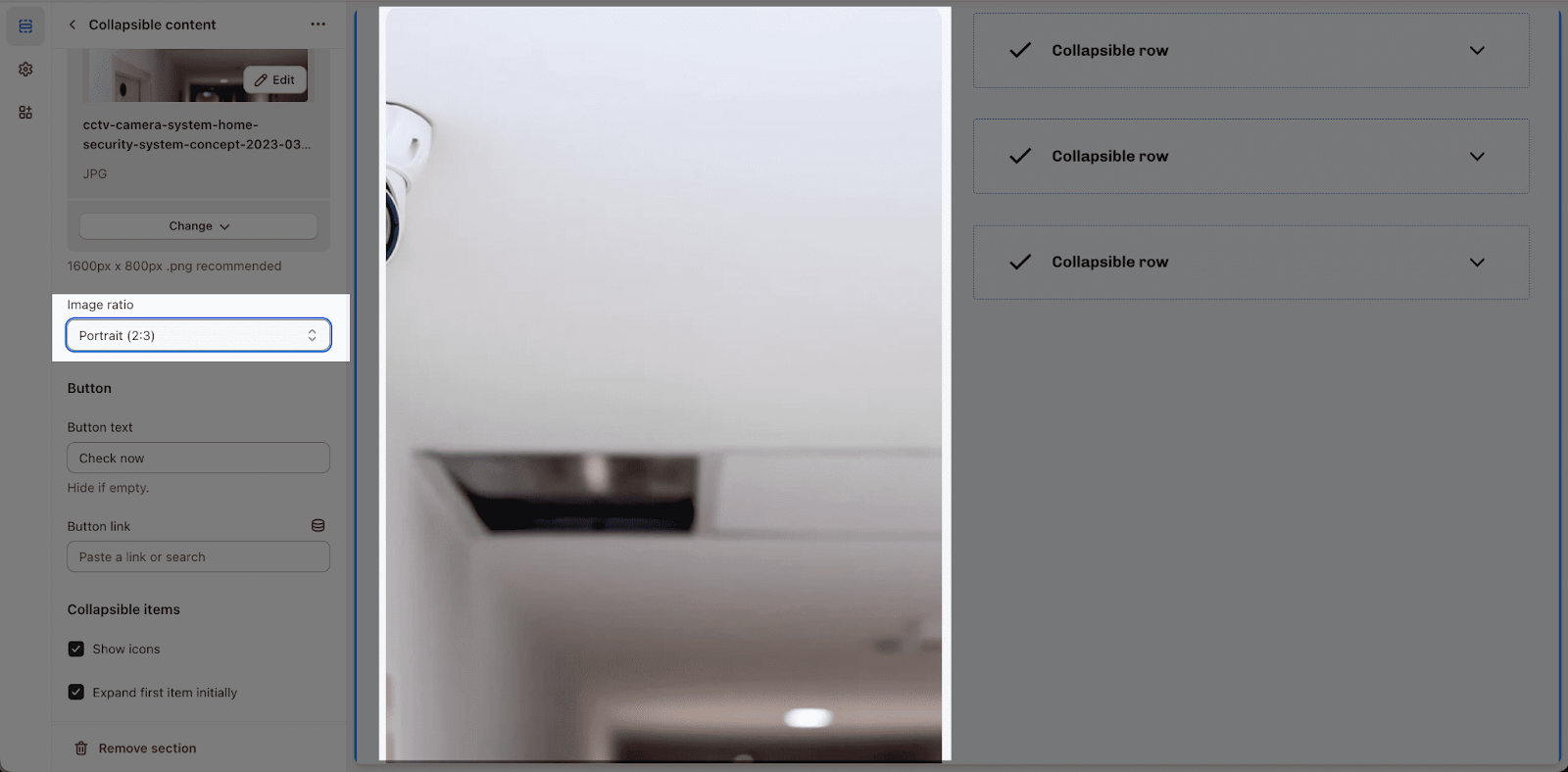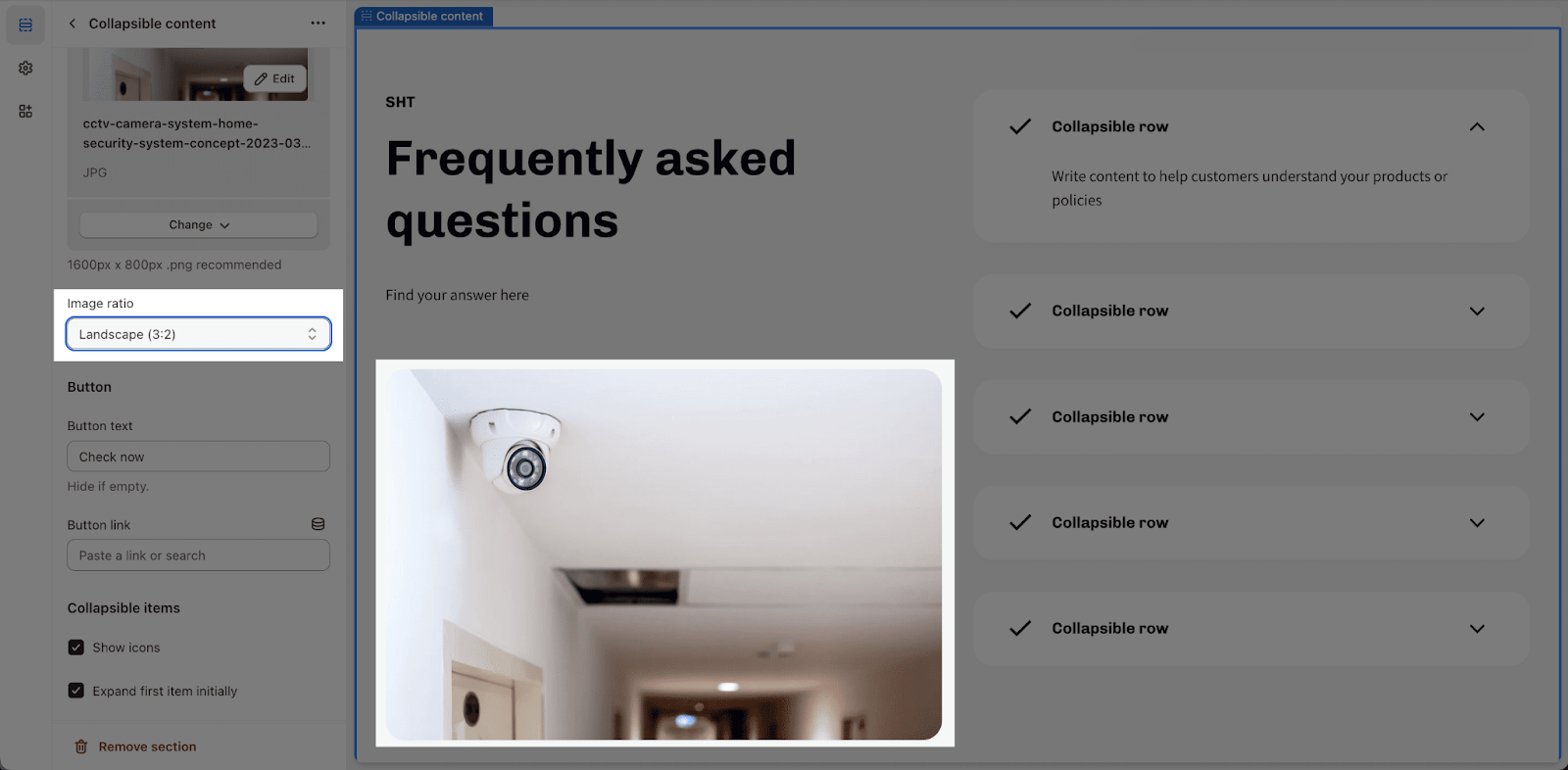 Adapt to Image: Show the image in its original size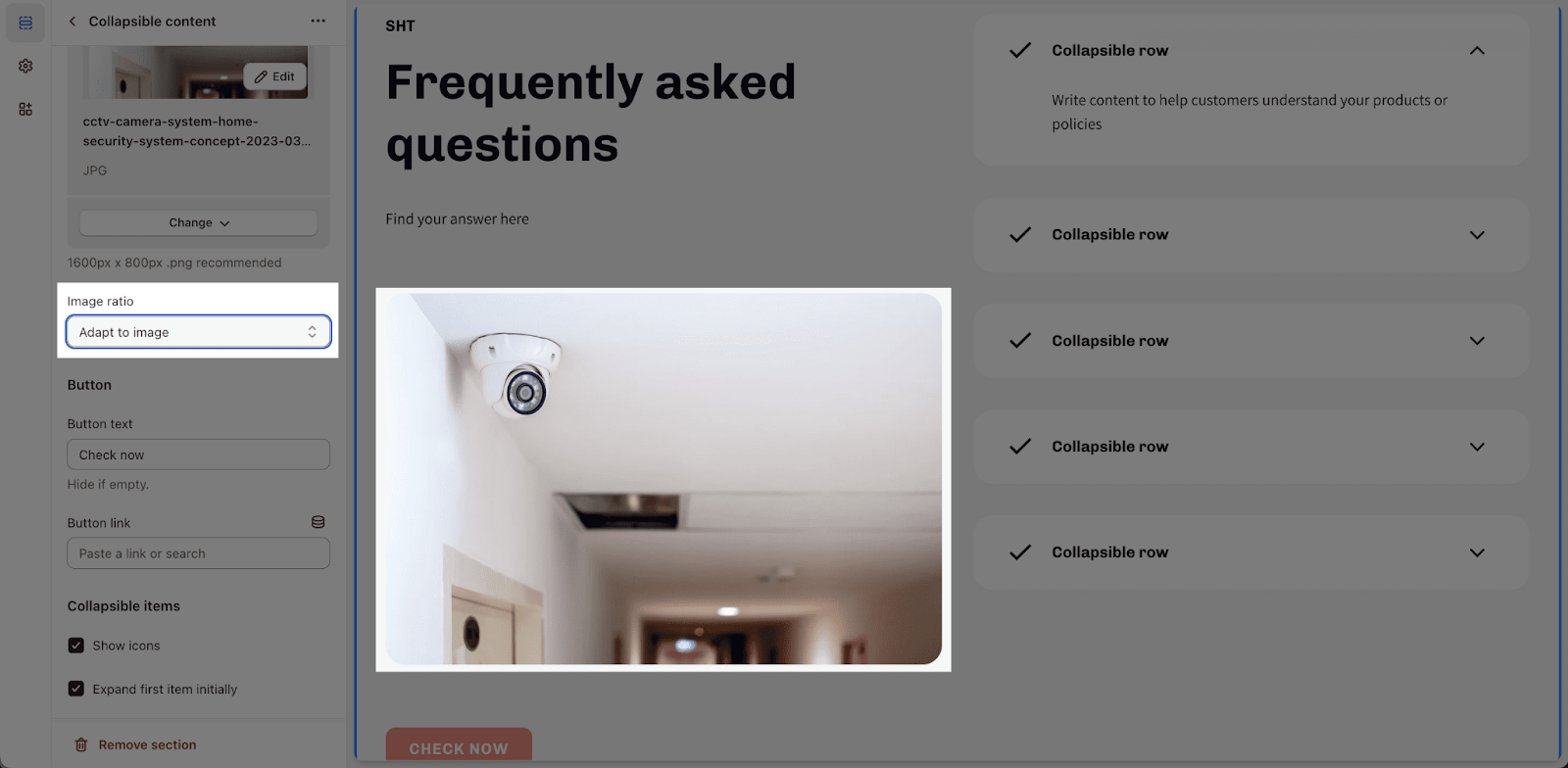 Button
To add button text and button link, click on the placeholder and insert the content. And if you want to remove the button, just delete the content on the button in the button placeholder.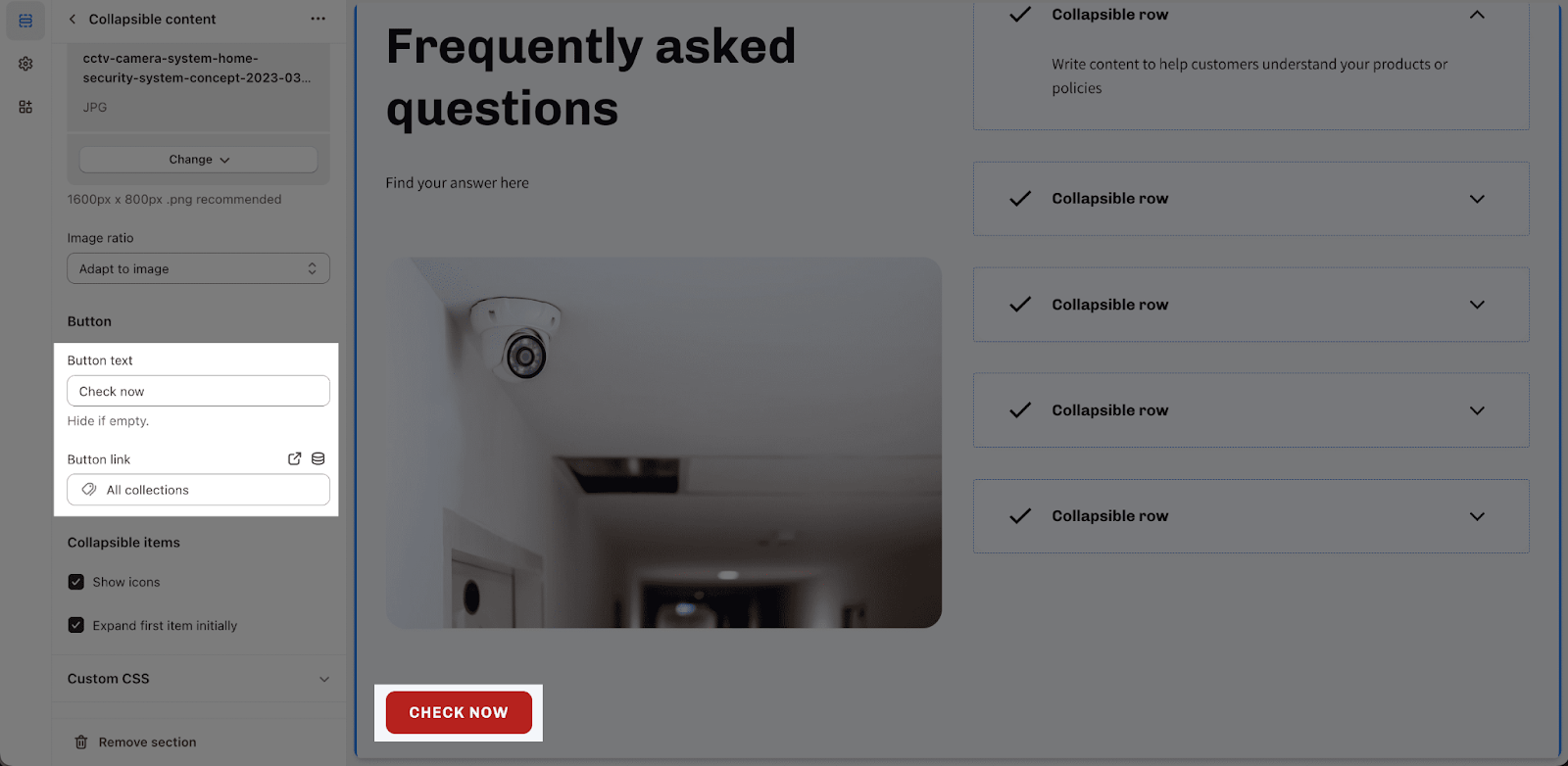 Collapsible Items
The Collapsible section by default shows an icon on each item. You can disable this option in the Settings tab.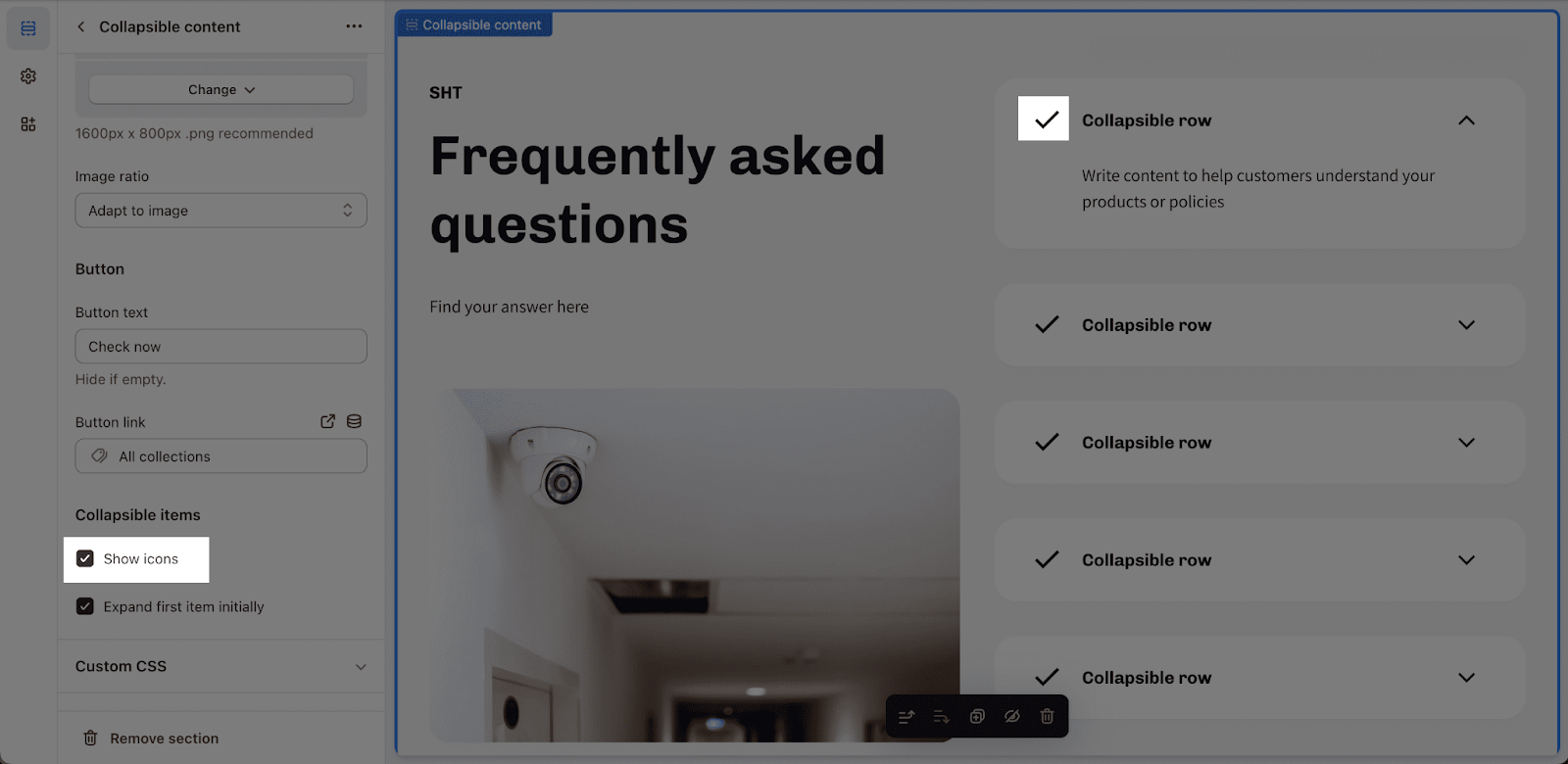 You can also choose to automatically expand the first item content after the section is loaded by enabling the Expand first item initially option.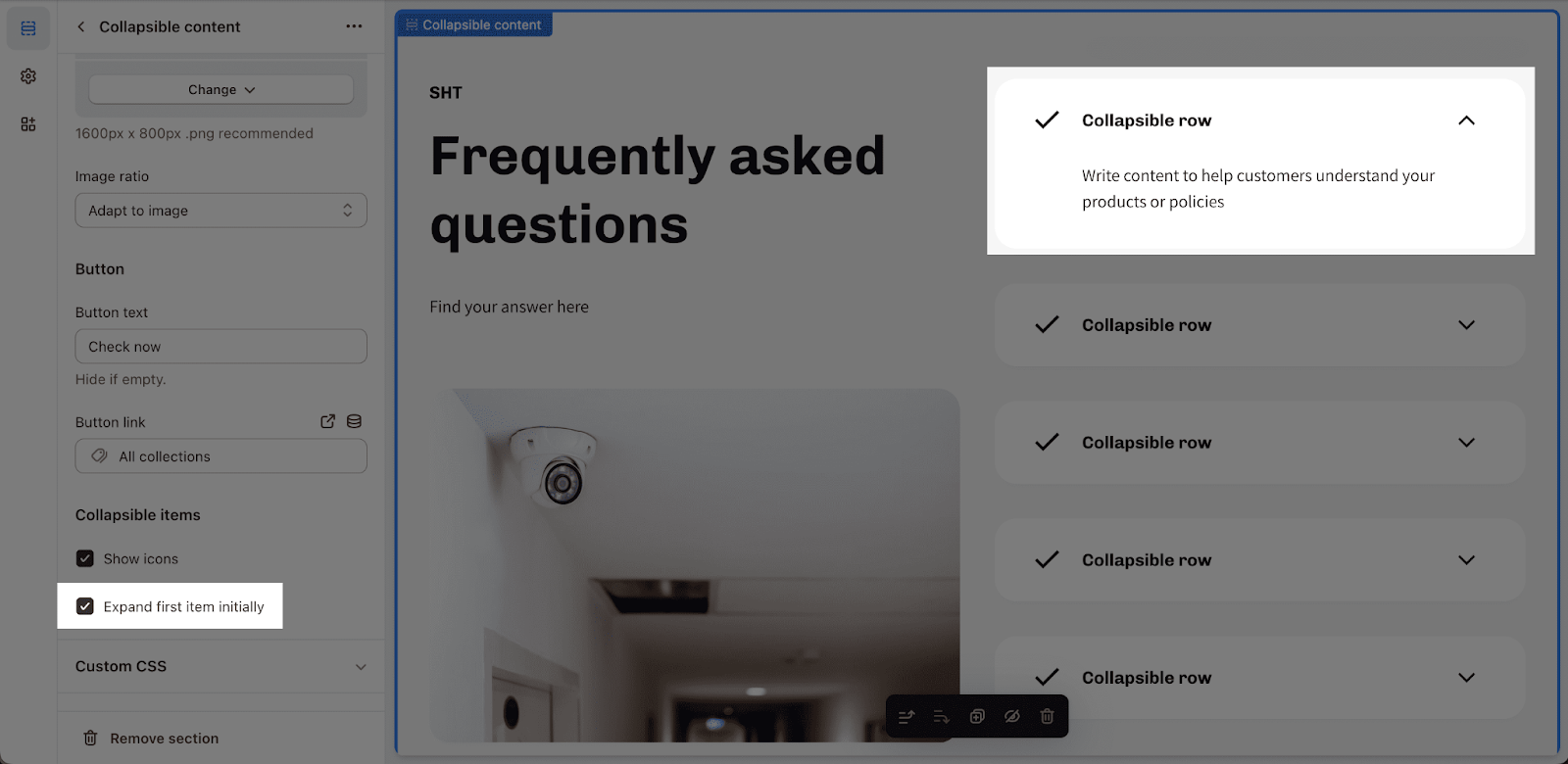 Collapsible Item Block Configuration
To add more collapsible items to the section, click on the "Add Collapsible items" button. By default, the section will show 5 items, but you can add up to a maximum of 10 items.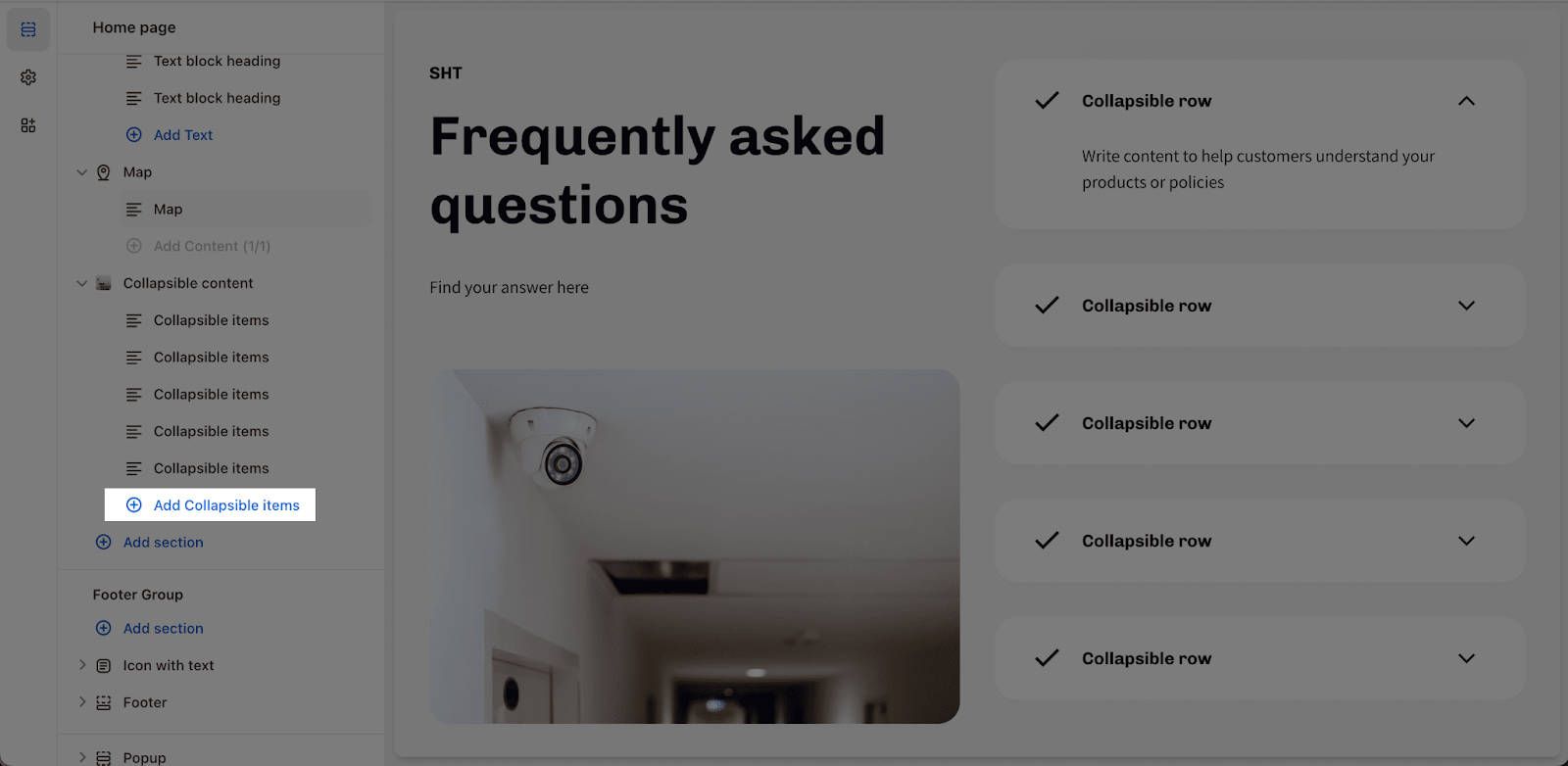 To add more content to each item, click on the item.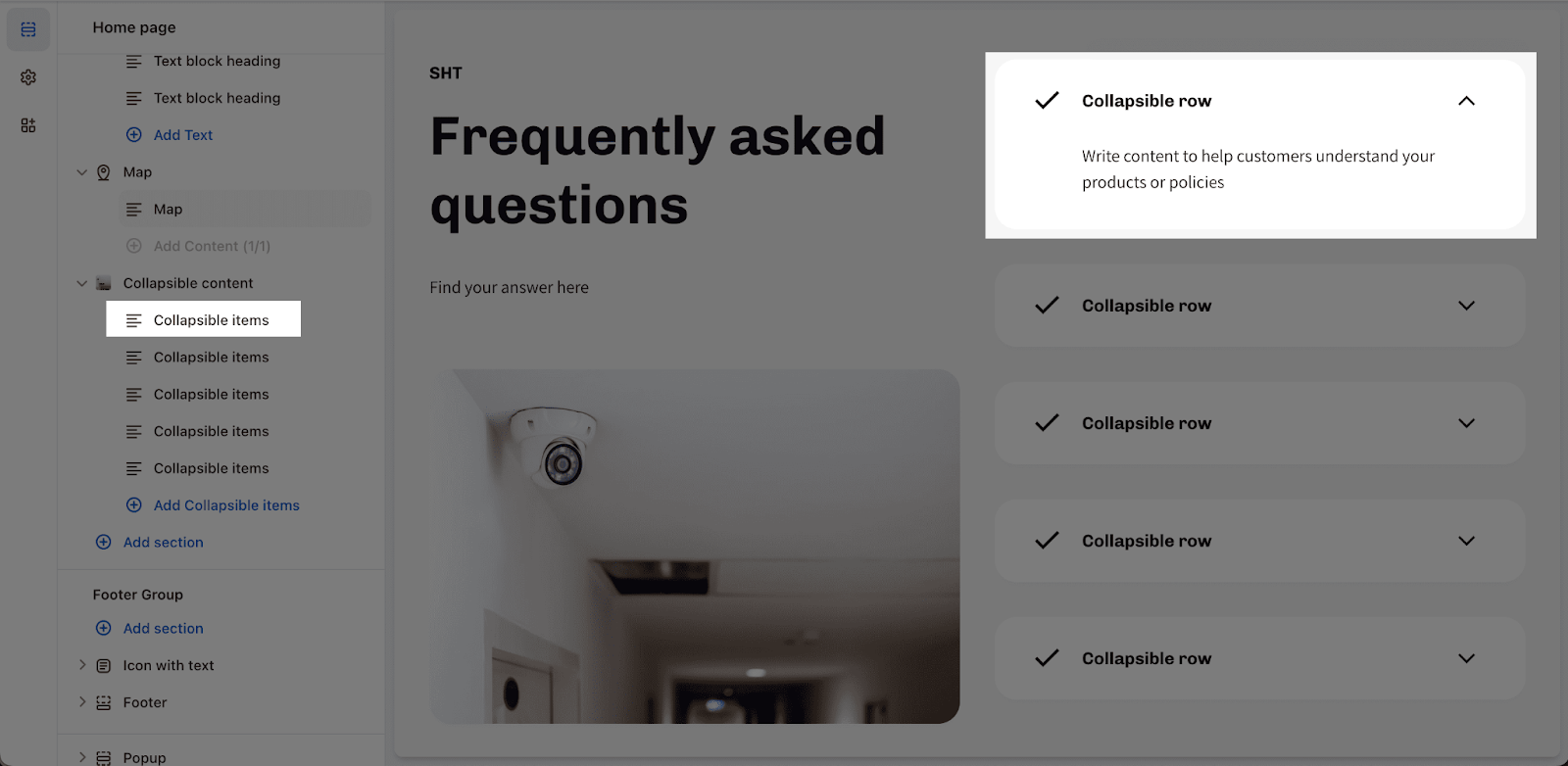 To change the default icon, you can select a different icon shape from the dropdown menu or upload your own custom icon by clicking "Select Image" or add Custom SVG file. You can find a list of all the icons that are available for the Electro theme and how to add your own custom icon here.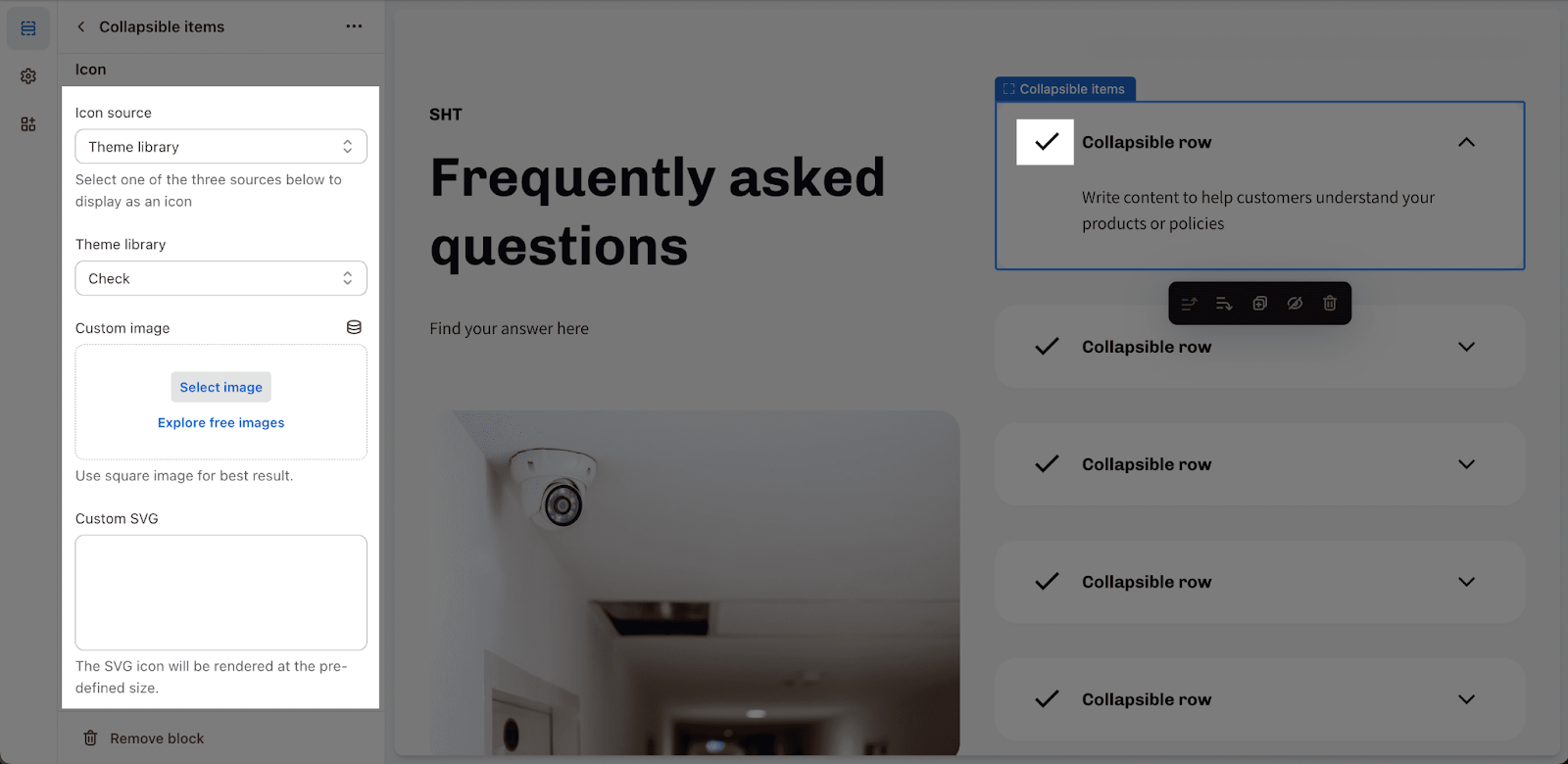 Click on the placeholder then insert Heading and Description for the item.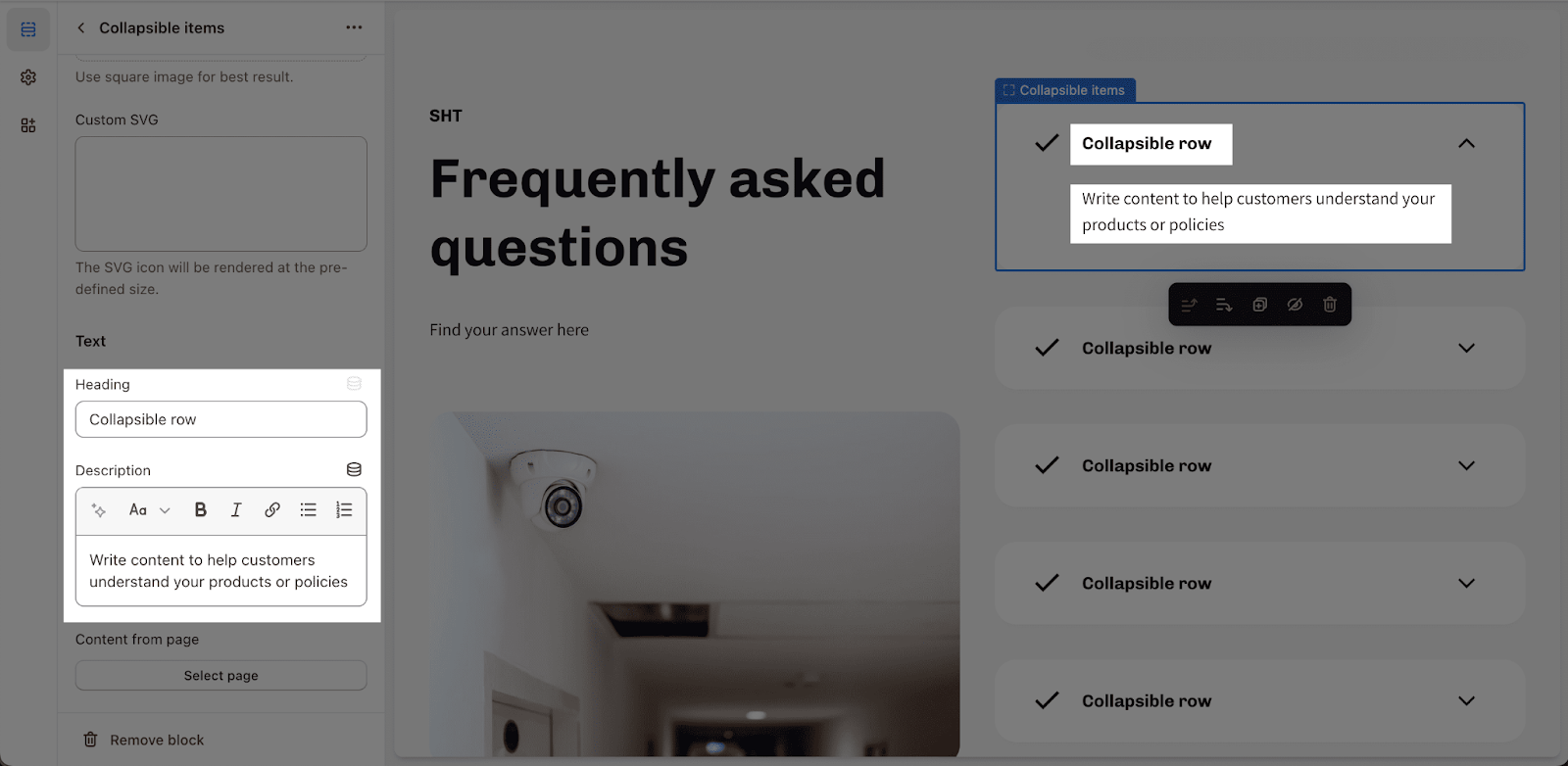 You can also add content from a page to each item by clicking the Select page button. If you fill in both the Description field and the Content from page field, both the descriptions and the content from the page will be displayed.