Top Bar
About Top Bar Section
The top bar section provides an option to succinctly introduce your store's essence. It's a prime space where you can concisely convey your brand's identity and offerings, setting the tone for visitors as they explore your online store.
Top Bar Section Configuration
There will be no customizable settings available for the top bar but you can customize the Theme settings parameter here:
Click on the select menu button to choose the menu item display on the top bar: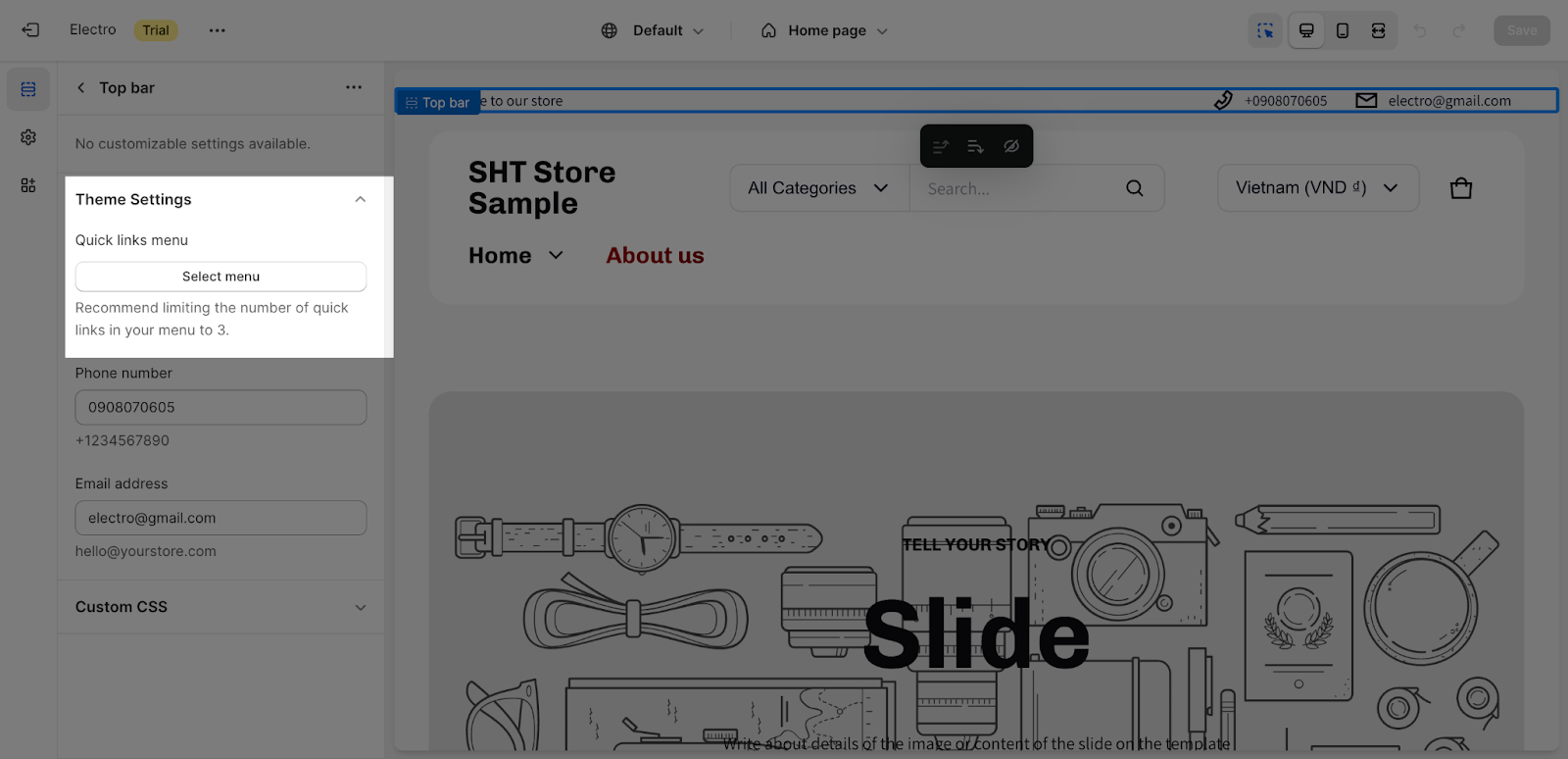 The phone number and email address will appear on the right side of the top bar after you have filled out these fields: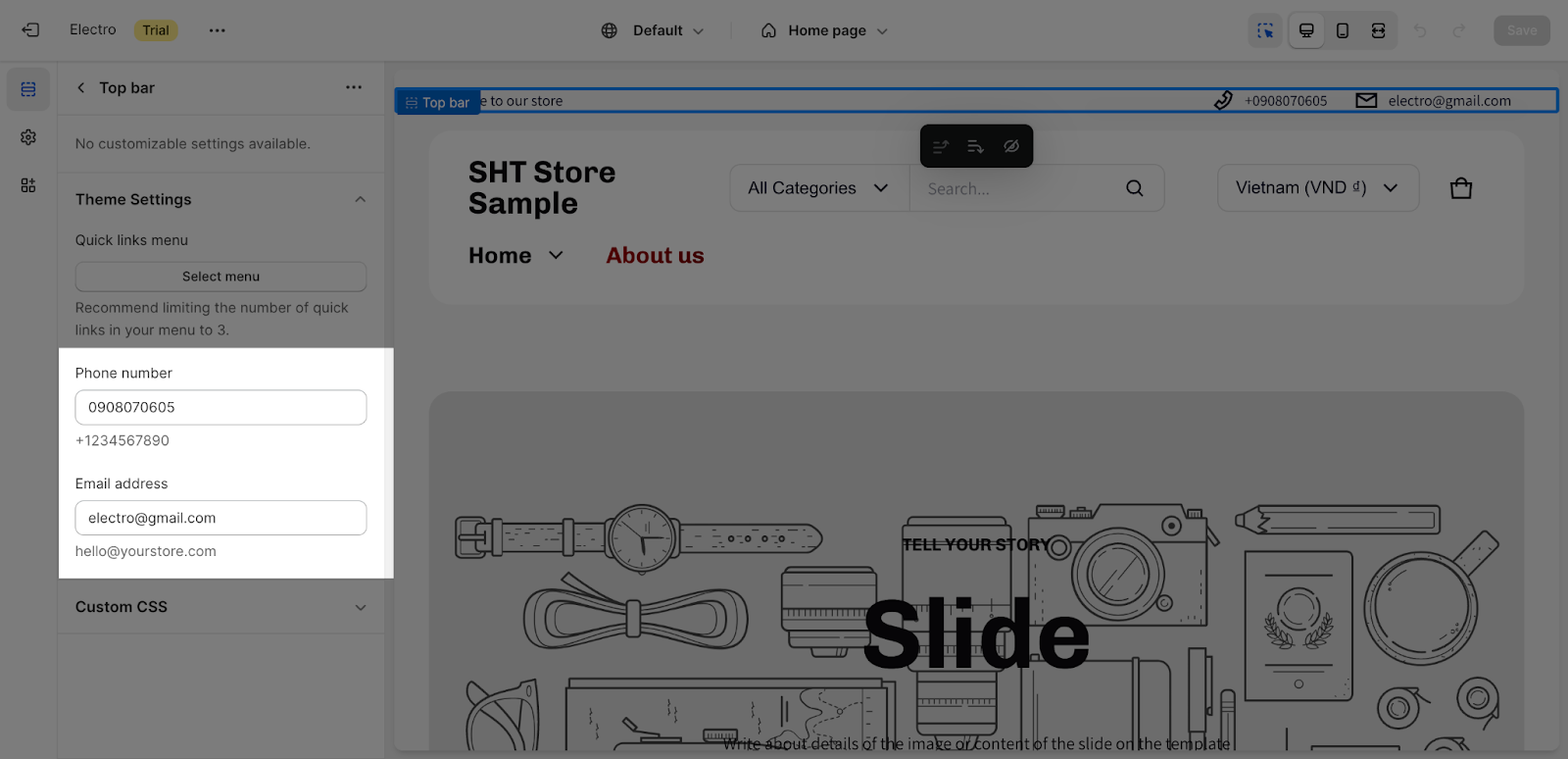 Section Blocks Configuration
You can adjust Blocks inside the Top bar section by clicking on the block.
There are 2 types of blocks that you can add for this section: Announcement and Store Info.
Please note that you can add only 1 block for each type.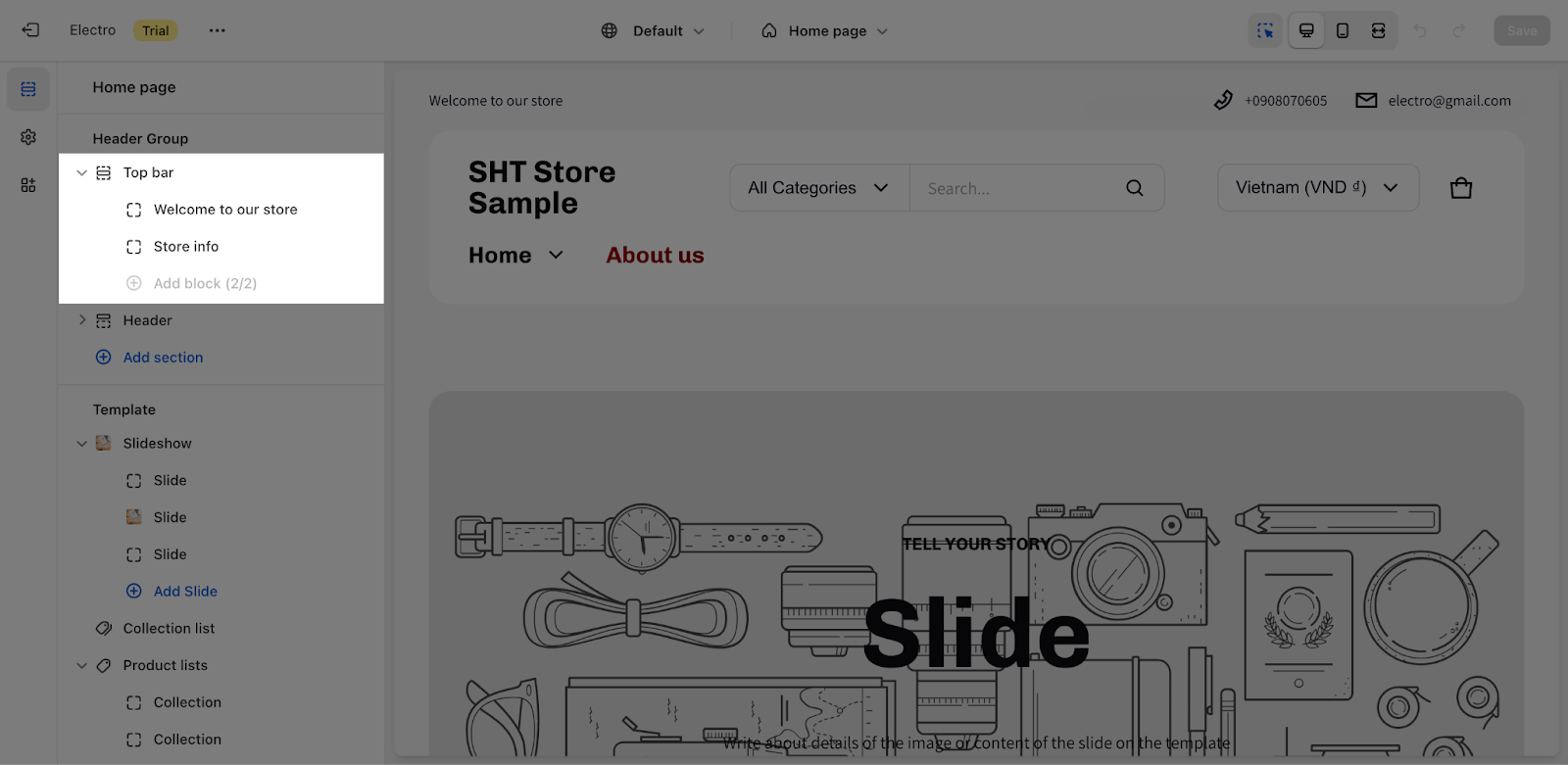 Announcement
Announcement section is designed to display important messages, announcements, promotions, or other time-sensitive information to customers.
To adjust for the Block Announcement, click on the block and go to the Settings.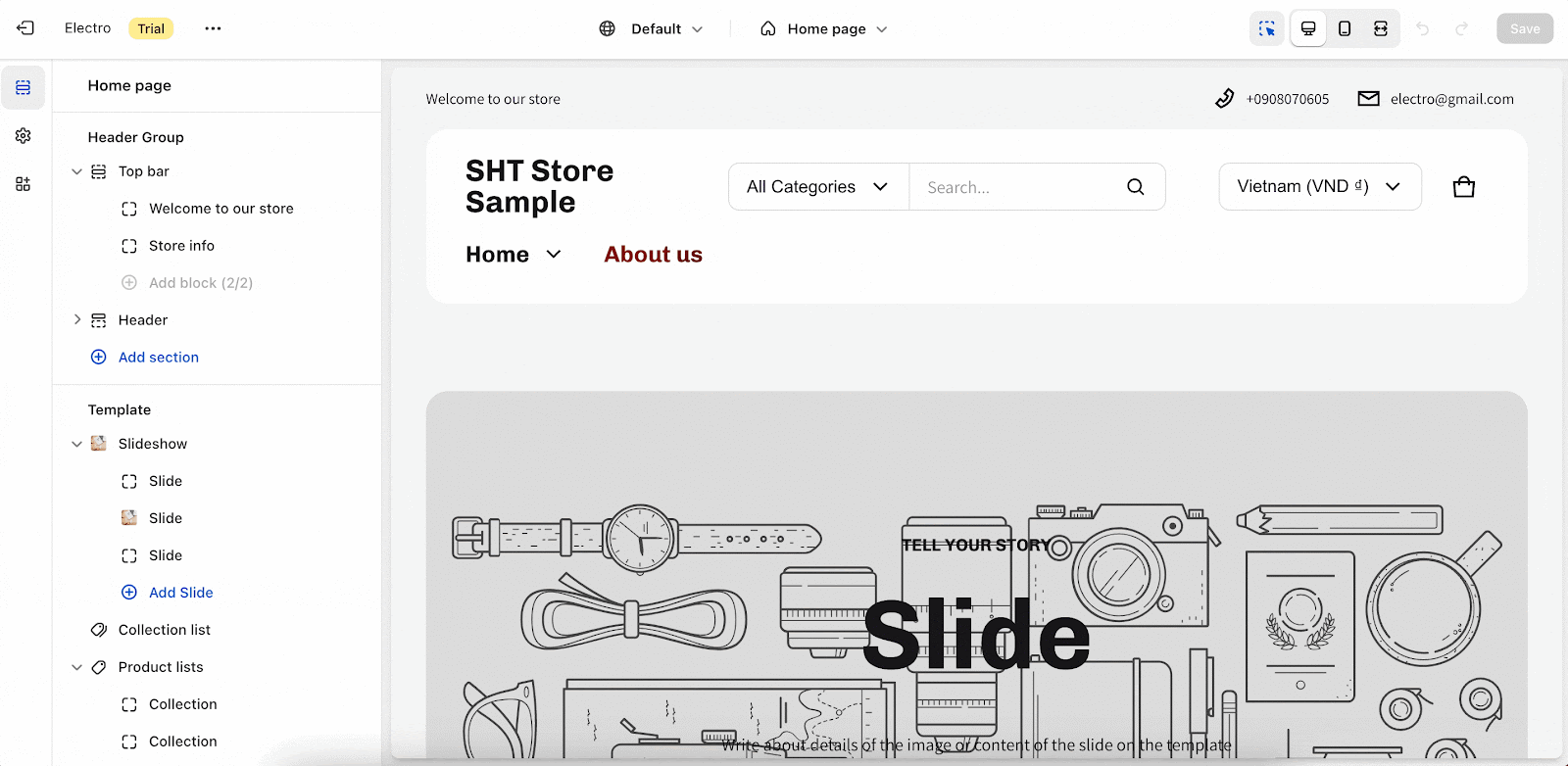 You can adjust the content by entering text and add the link here. If you want to remove the Text part, simply remove the content in the text box.
To modify the style of the content text, you can make changes on the menu bar.
The menu bar allows you to:
Generate text automatically
Change text format: paragraph, heading,…
Change text style: Bold, italicize,..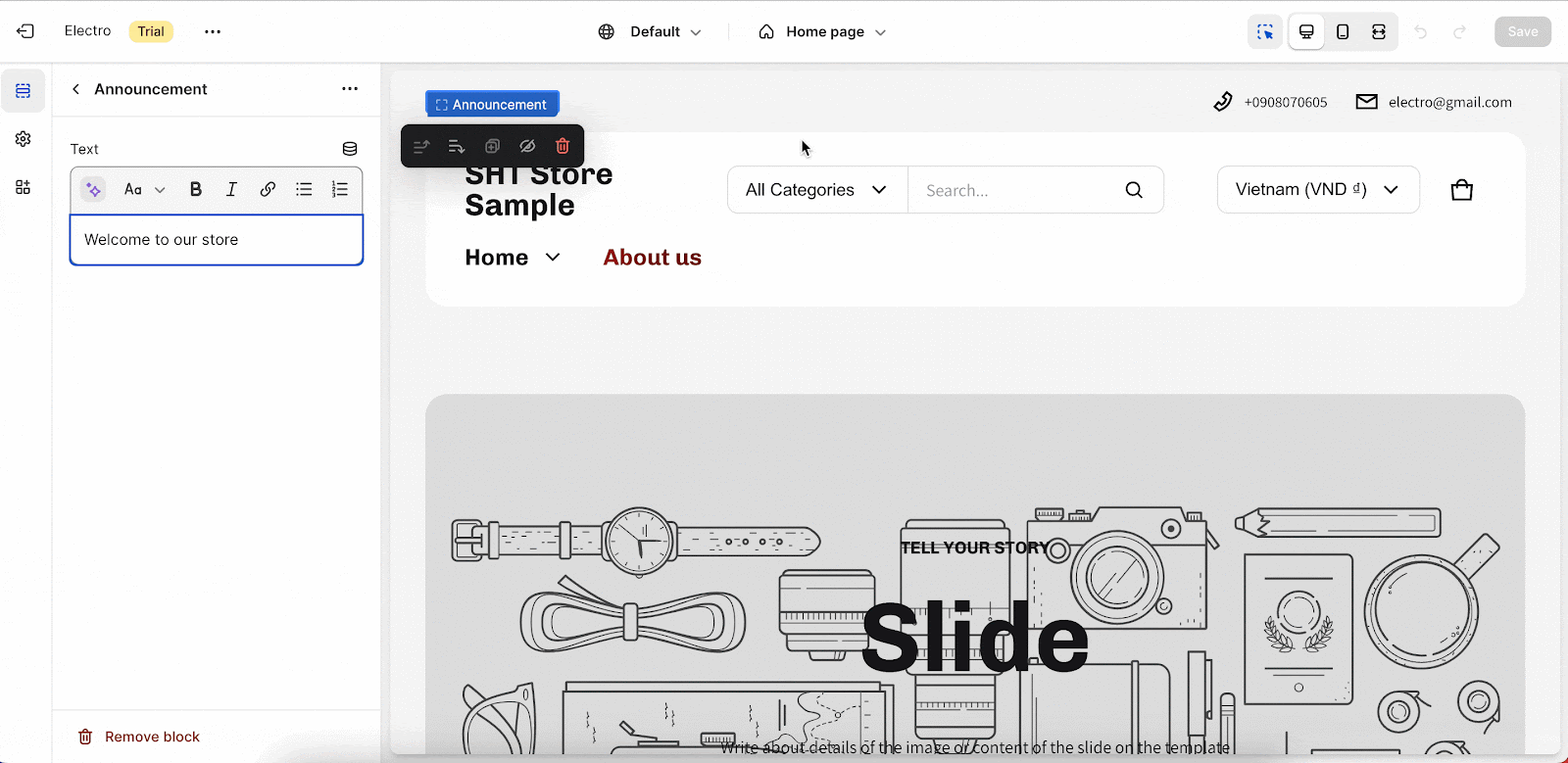 Additionally, you have the option to insert a link for the text here.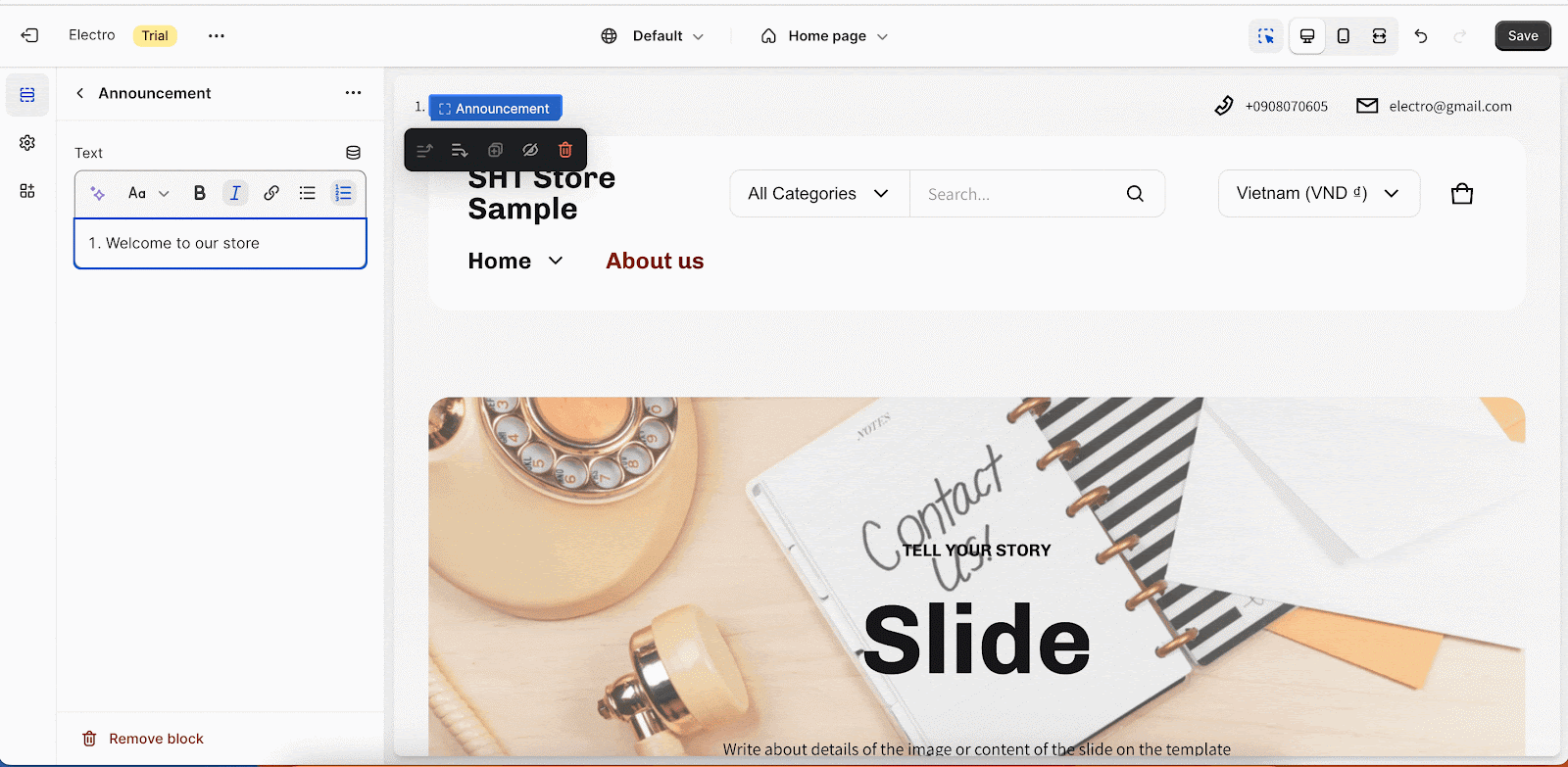 Store Info
Store info refers to the section where you can configure and display important information about your store.
Please note that Store info in the top bar is only visible on large screens.
In this tab, you can set up for the Store info block and all the additional Info will be relocated to the menu drawer on mobile devices:
Step 1: Select Content ordering position:
Quick links first
Contact information first: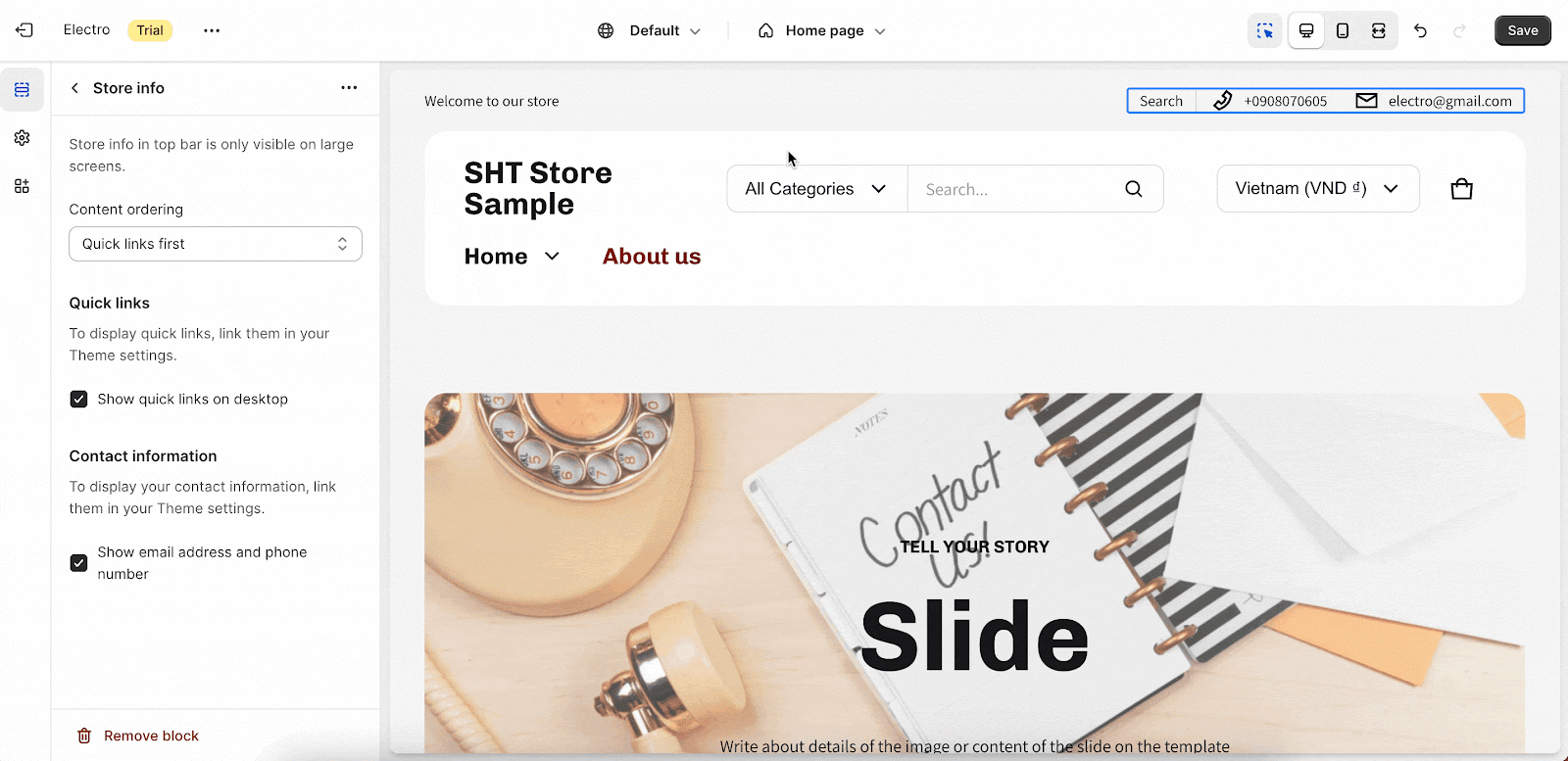 Step 2:  You can display quick links on this block. Please ensure that you have set up the quick links on your Shopify store.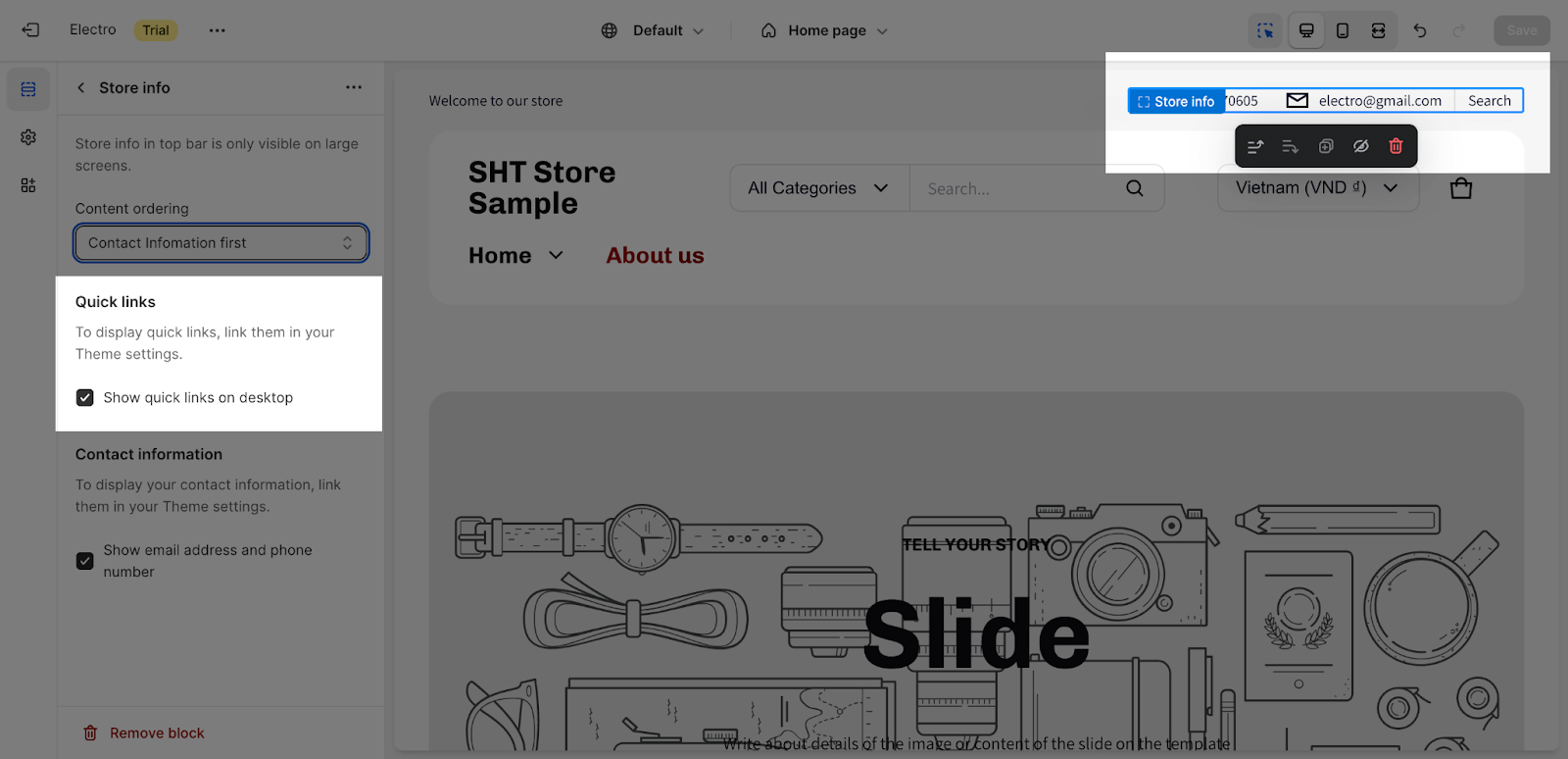 Step 3: In the Contact information part, you can enable or disable the email address and phone number.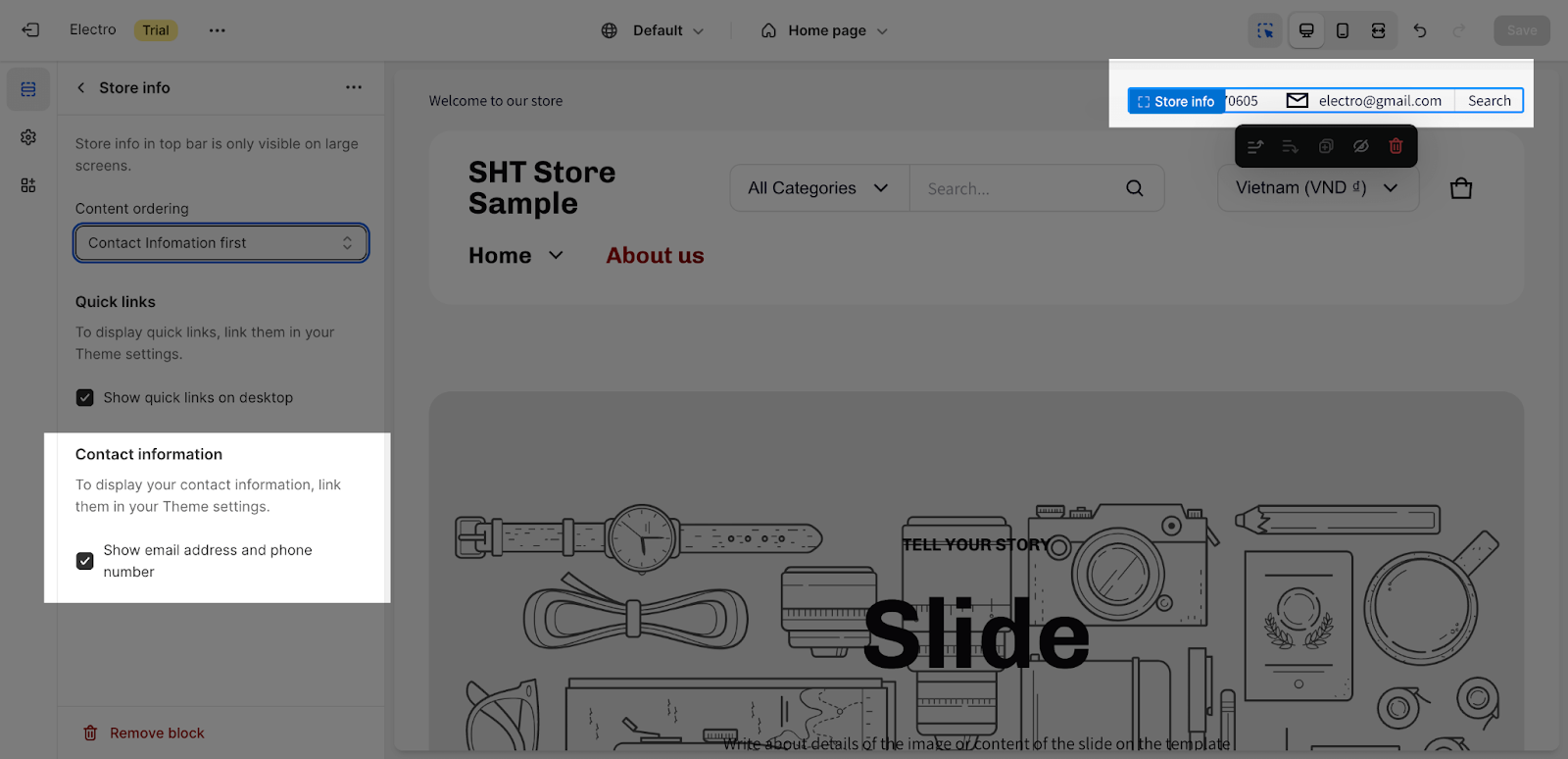 Kindly be aware that the email address and phone number have been configured within the theme settings.