Map
About Map Section
The Map section allows you to display a Google Map on your website. You can use this to show your offline store address or for any other purpose.
The Map section can include a maximum of one map item and one content item.

Map Section Configuration
To access the settings for the Map section, click on the section to open it.
General
To show your store's location with a Map element, you can add your store's address in the Map Address text box, then Google Maps will automatically load.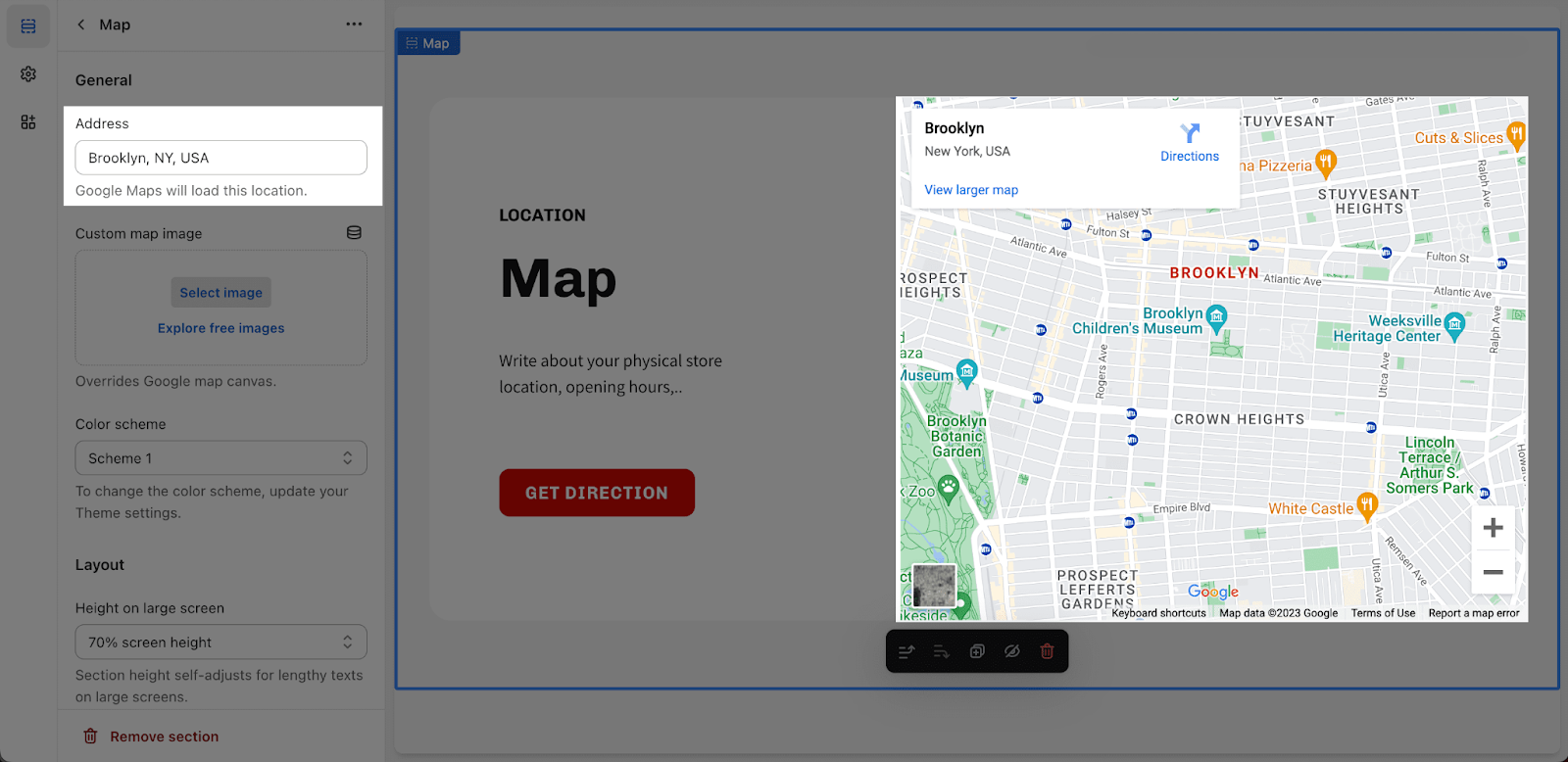 If you want to use your own custom image to show your store location, you can add a Custom Map Image that will replace Google Maps. The recommended size is 1600x80px.
Please note that the custom map image will override Google map canvas.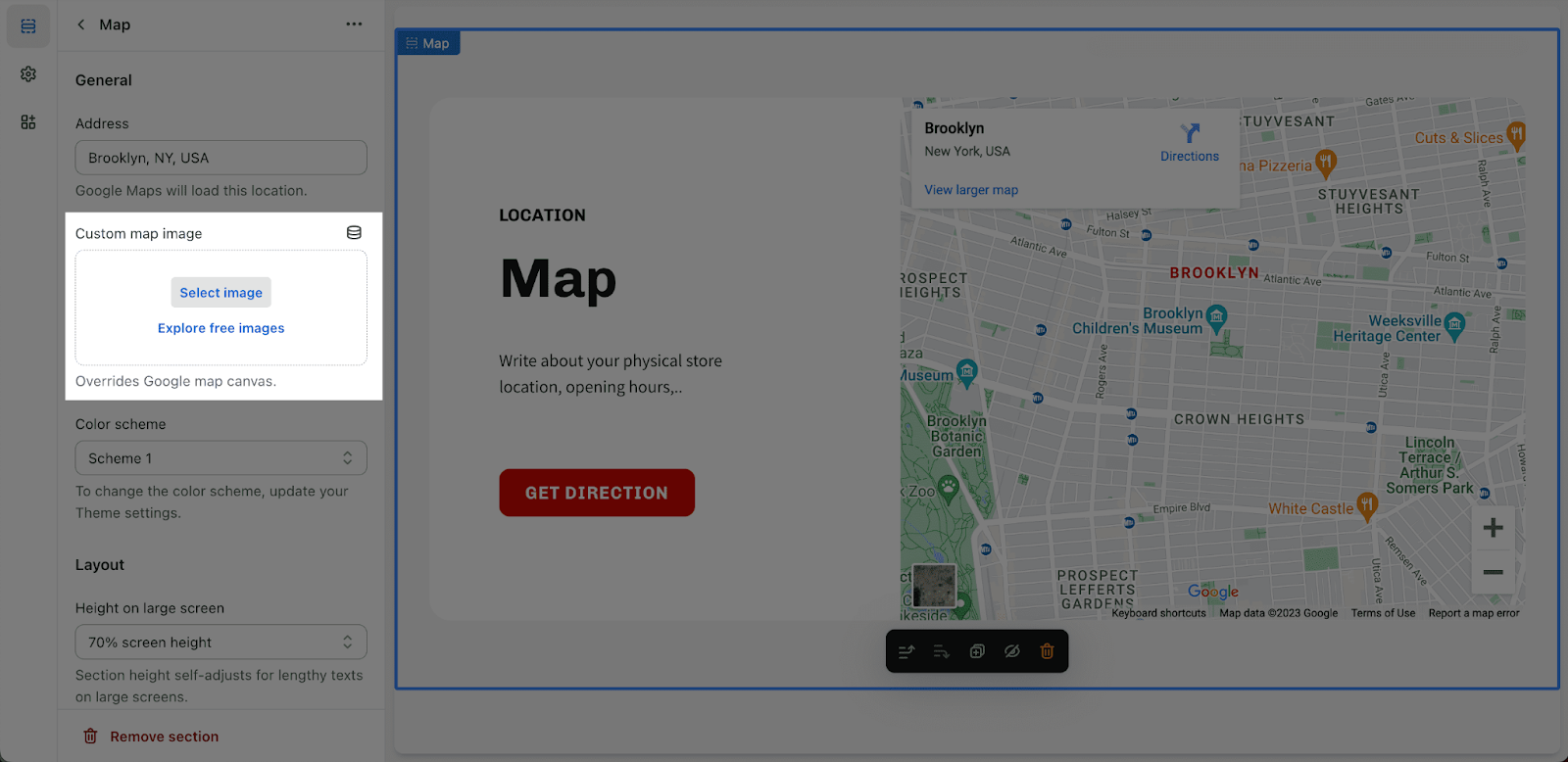 There are 2 options you can set the color scheme for this section, and to change the color scheme, please update your Theme settings. Learn more about Theme settings here.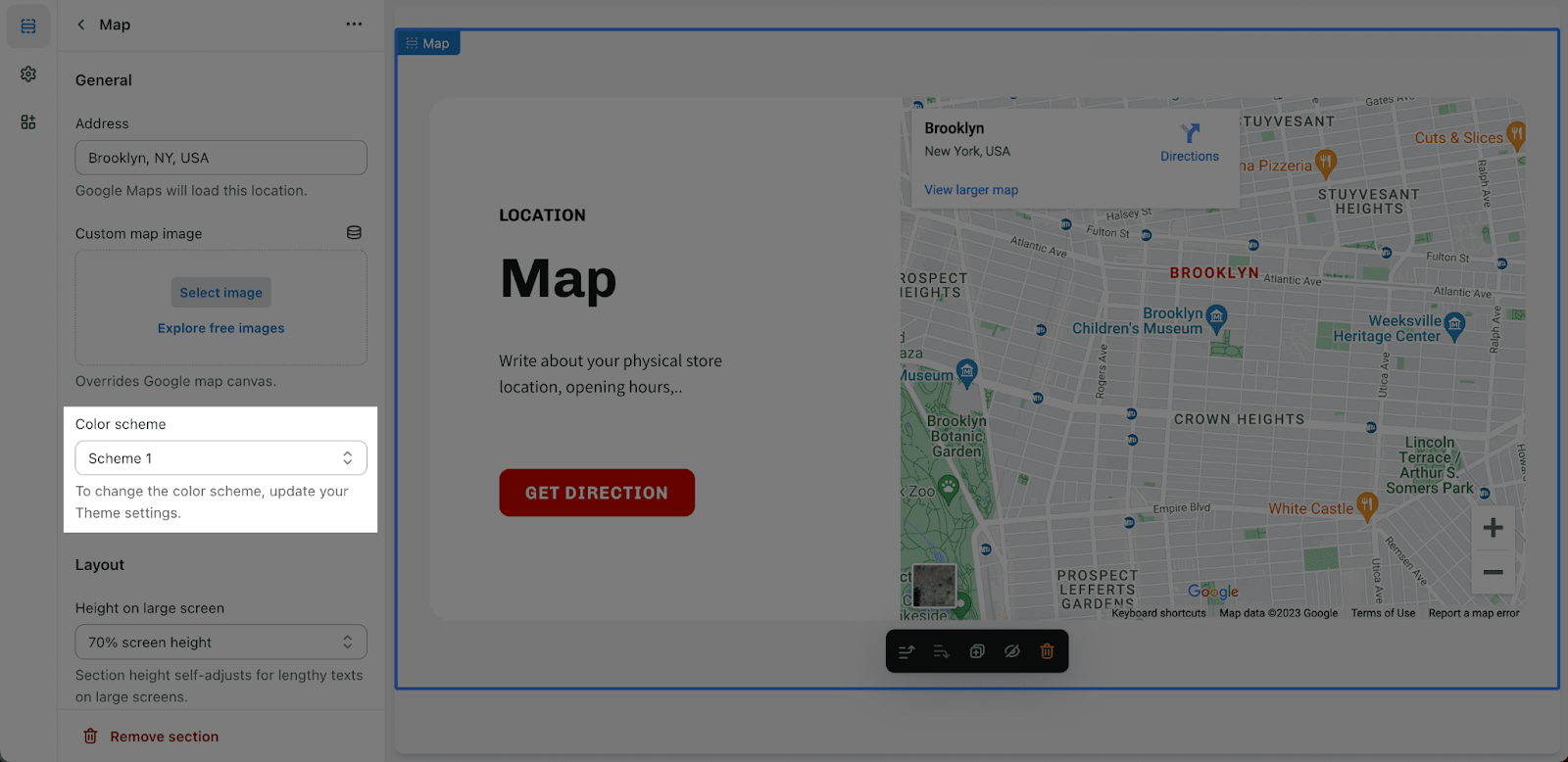 Layout
You can set the height on large screen with 2 options, including:
70% screen height
100% screen height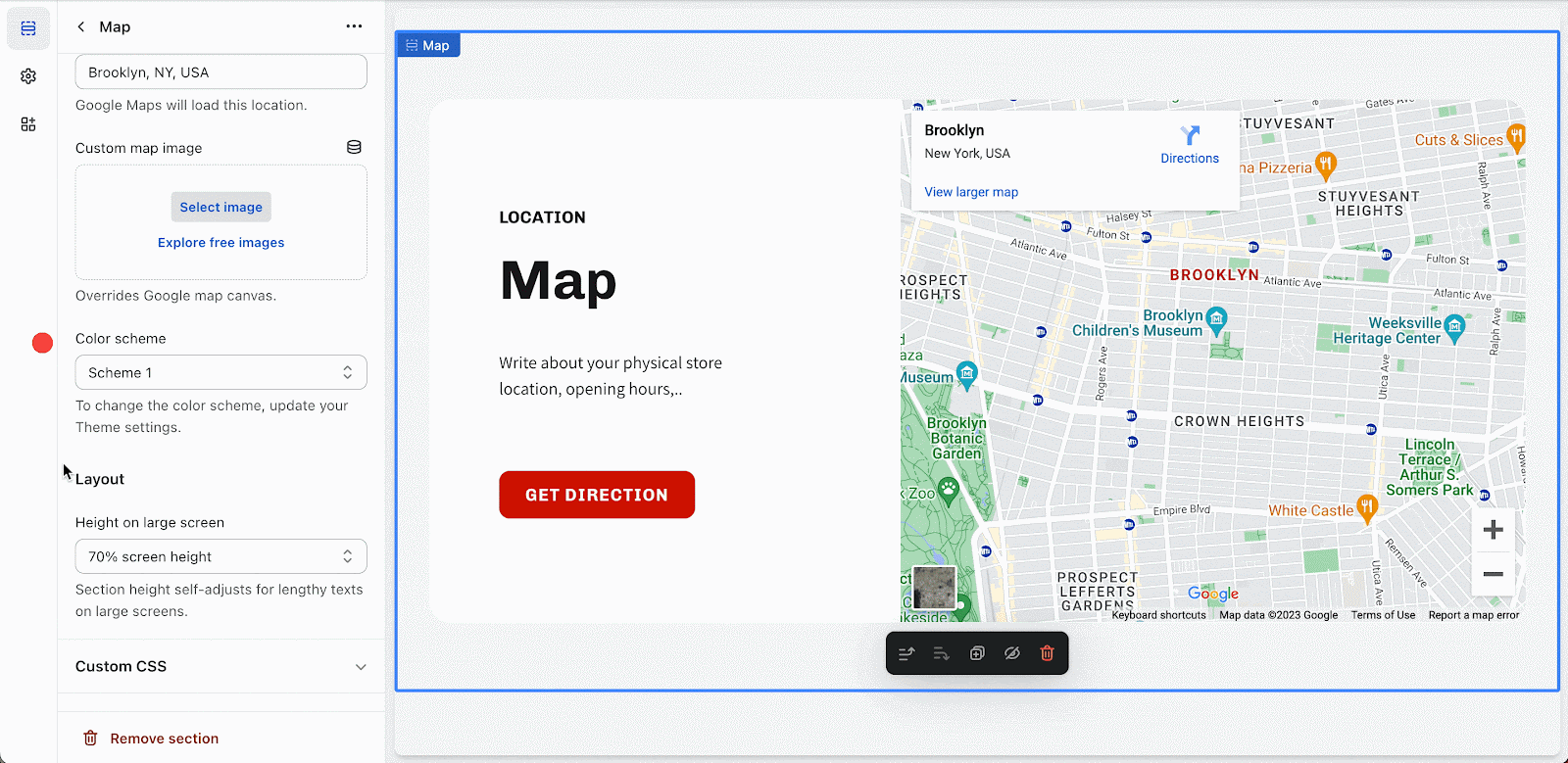 Please note that the section height self-adjusts for lengthy texts on large screens.
Map Content Block
The Map section allows you to add content to clarify information about your store address. By default, the content item will be displayed on the left side of the map on large-screen devices and on the top of the map on mobile-screen devices. The Map section can only have one content block.
Click on the block to set it up, including a heading, subheading, description, and button label. If you want to delete any element in the Content, simply remove the content for that element.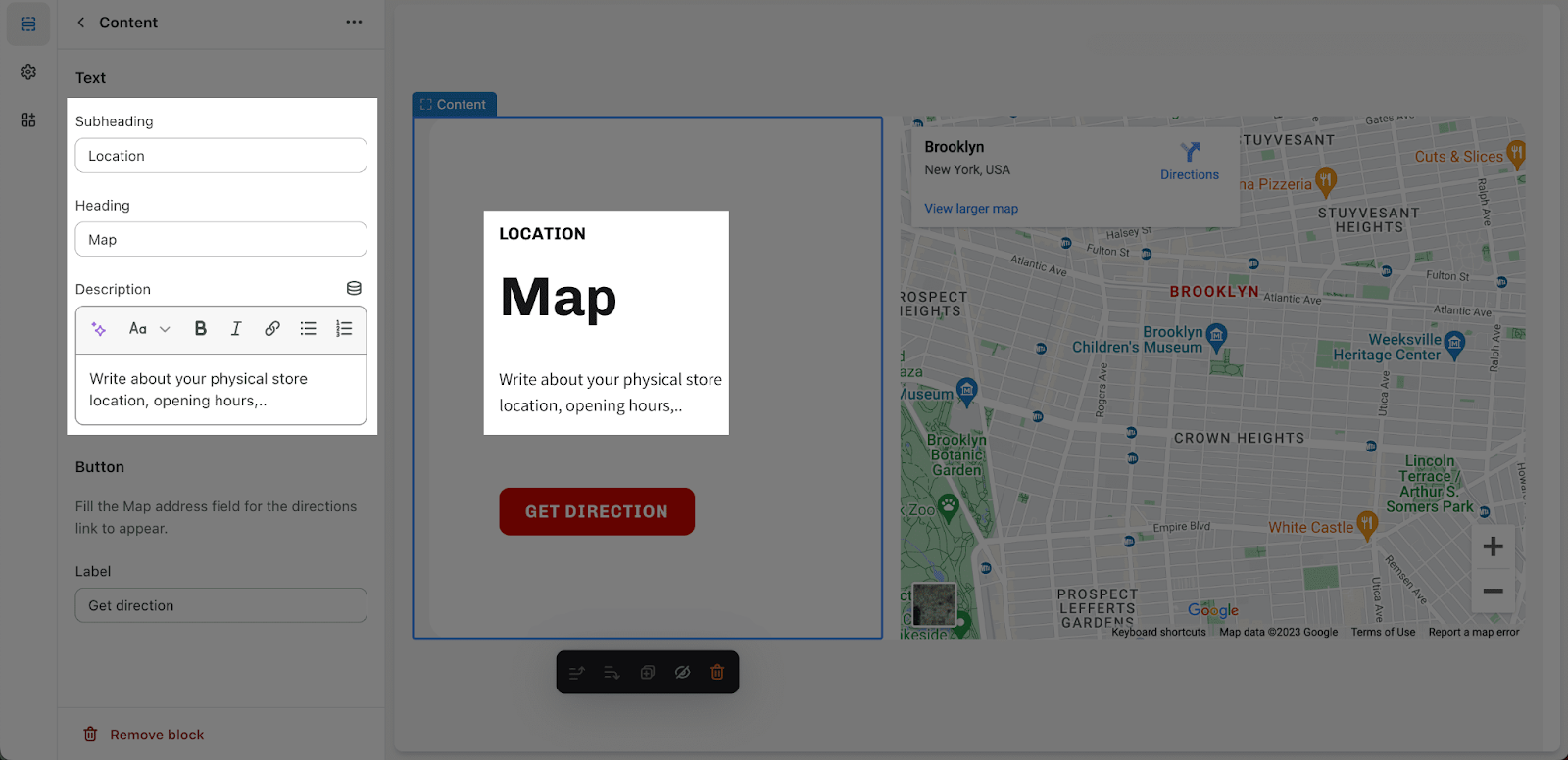 You can customize the button label by changing the text in the Label box and adding the link to the map in the Map Address text box. This allows customers to easily locate your store and enhance their shopping experience.
The button will be hidden if the text box is empty.