Collection List Template
About Collection List Template
The collection list page is where you can see all the collections in your store. You can customize the appearance of this page by using the collection list template.
By default, the collection list template has 1 section: Collection List Page.
You can hide this section, but you cannot remove them. You can also add or remove any other sections to the collection list template. This gives you a lot of flexibility to customize the page to your liking.
Collection List Page Section
General
The collection list page section follows the general settings of the section, which includes the heading content. By default, collections are sorted from newest to oldest.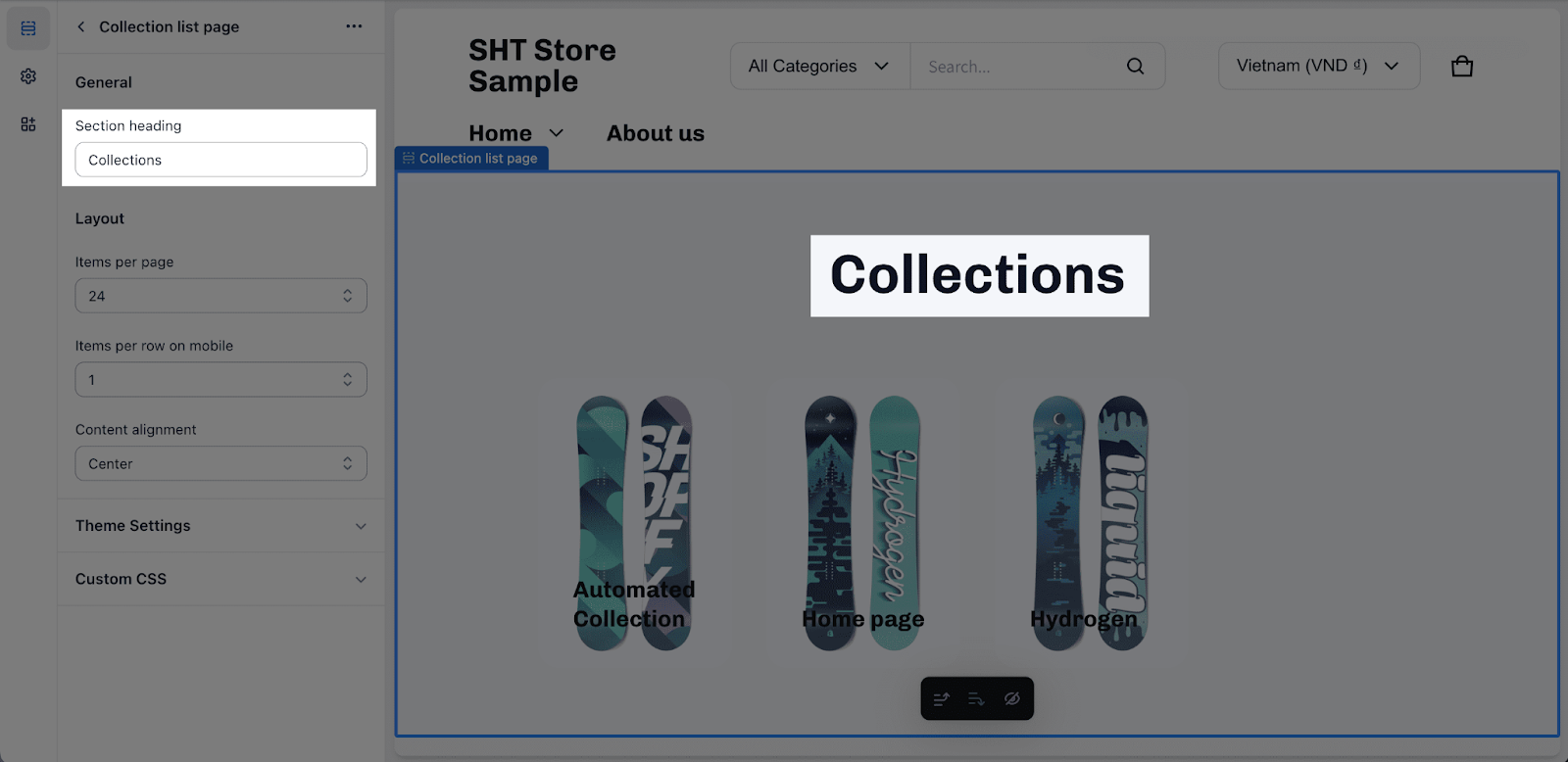 Layout
On the collection products section, by default, 24 products are displayed per page. You can change the number of products to 12, 24, or 36 by changing the "Item Per Page" setting. If there are more than one page of products, pagination will appear.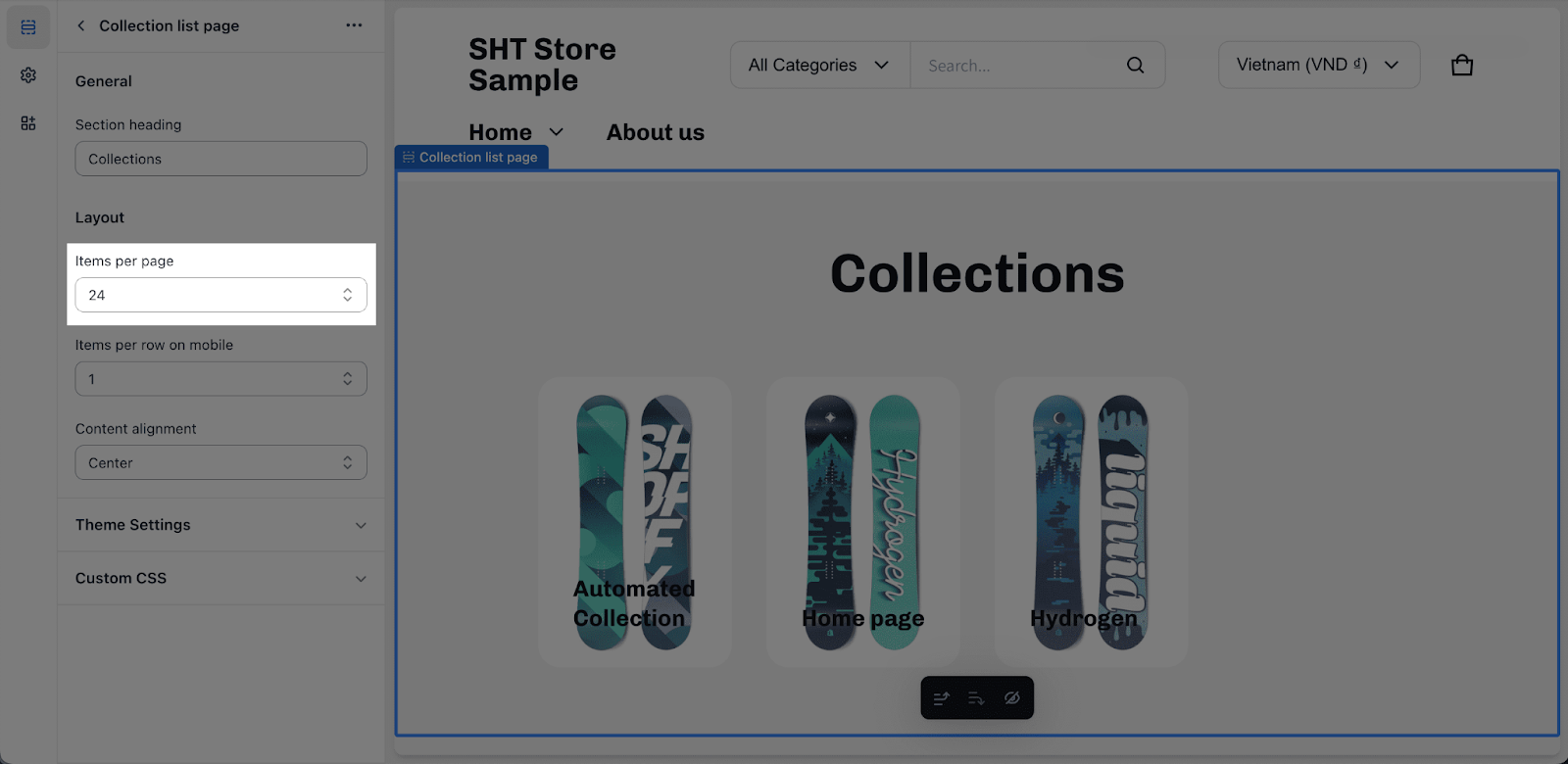 On mobile, the number of products is set to 1 by default. You can change it to 1 or 2 by selecting the "Items per row on mobile" option from the dropdown menu.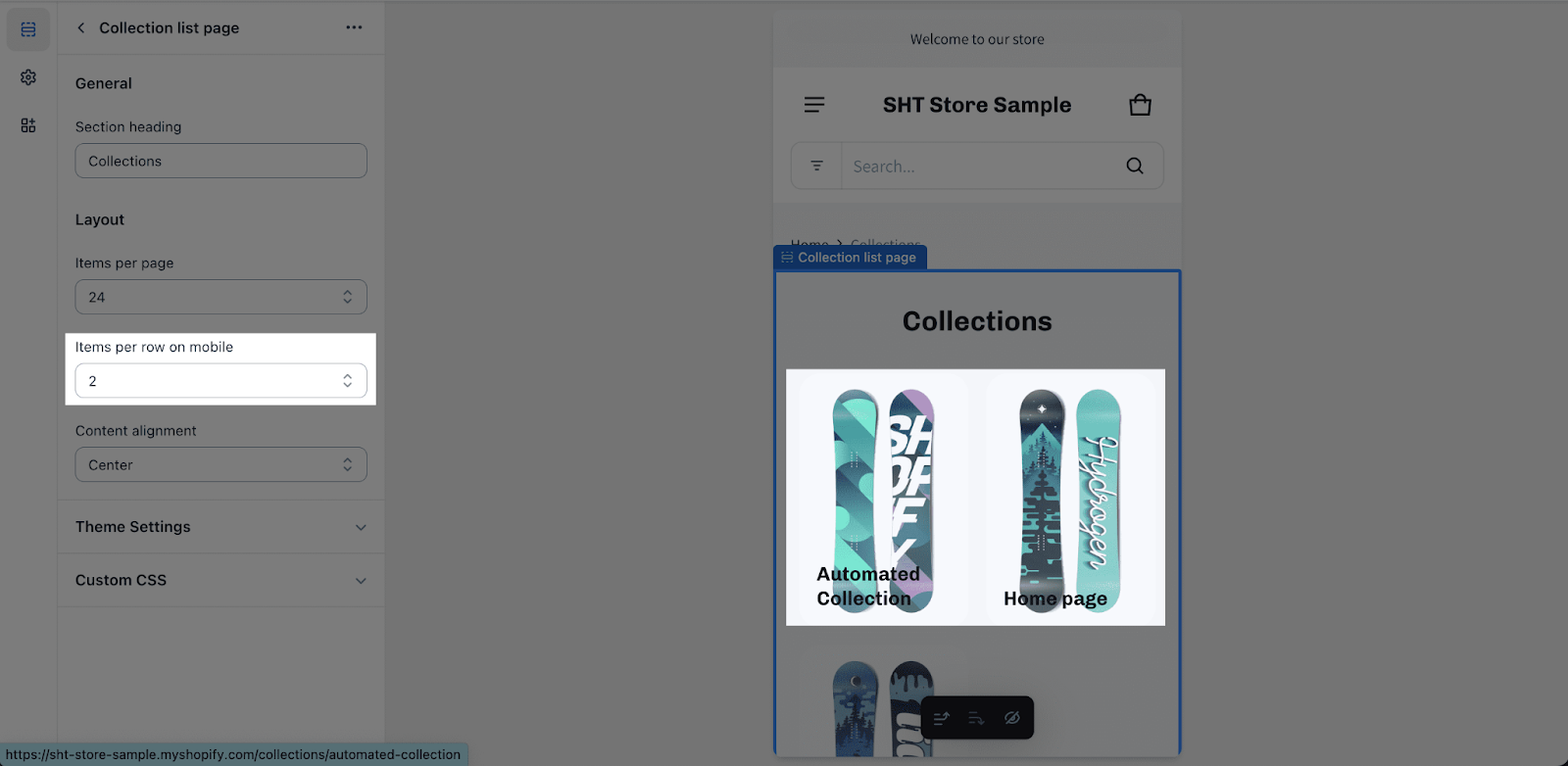 For each product item, you can set the content alignment. By default, it is set to the left. You can change it to the center by selecting from the dropdown menu.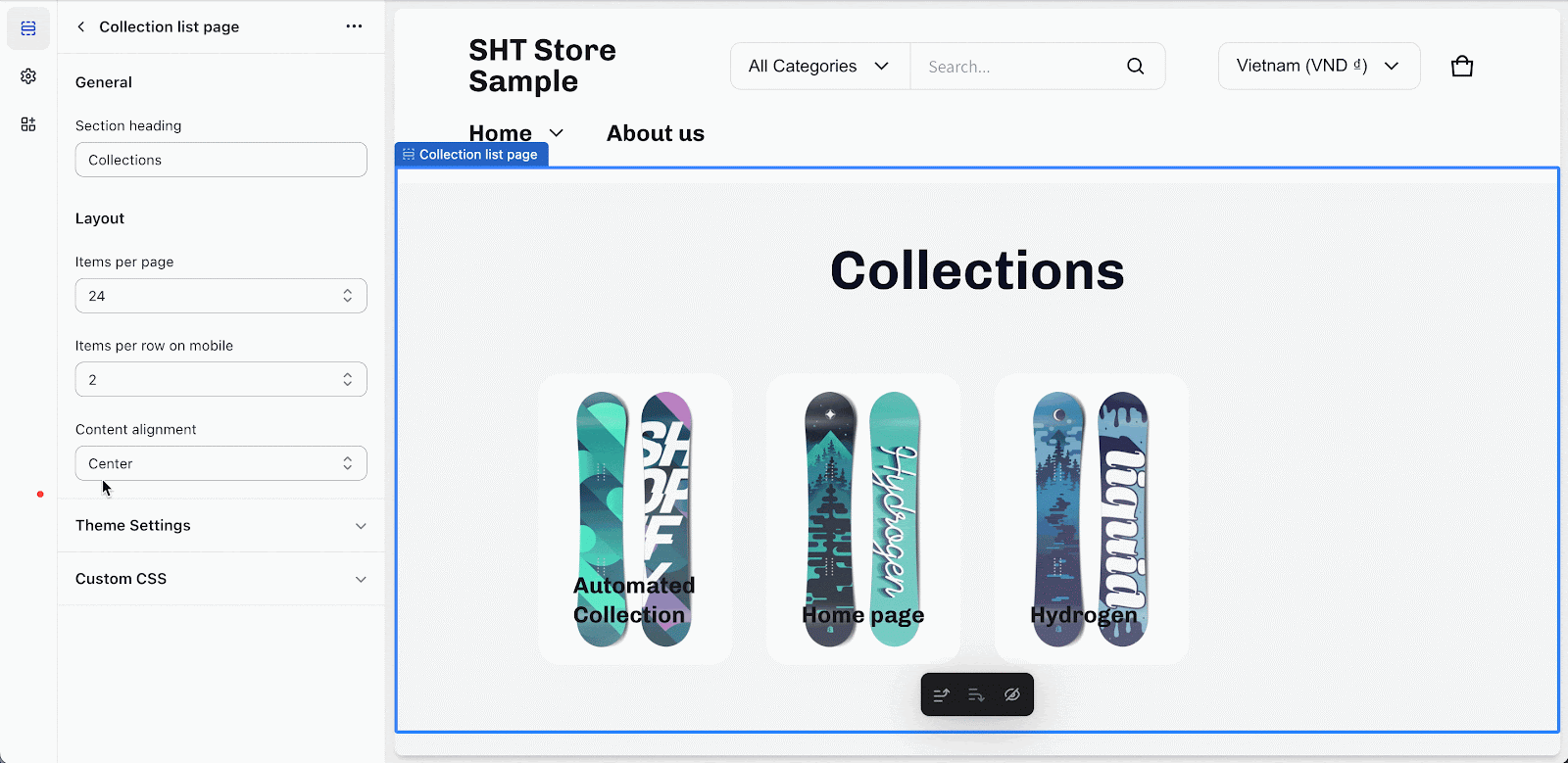 You can adjust additional theme settings parameters for this section in the Theme settings. However, it is important to note that any changes you make here will affect the Theme settings and all other elements in your store. To learn more about Theme settings parameters, please see this article.