Cart Template
Cart template
The cart page is where customers can view the items they have added to their cart, update their quantities, and proceed to checkout. The cart template is where you can customize the appearance and functionality of this page.
The default Cart template consists of a single section called the Cart page. This section cannot be removed, but it can be hidden. You can freely add or remove any other sections to the cart template.
Cart page
By default, the cart page layout follows the Shopify default settings, which include a brief product overview (product image, name, and variant), product quantity, product price, and subtotal. There is also a call-to-action button to proceed to the checkout page.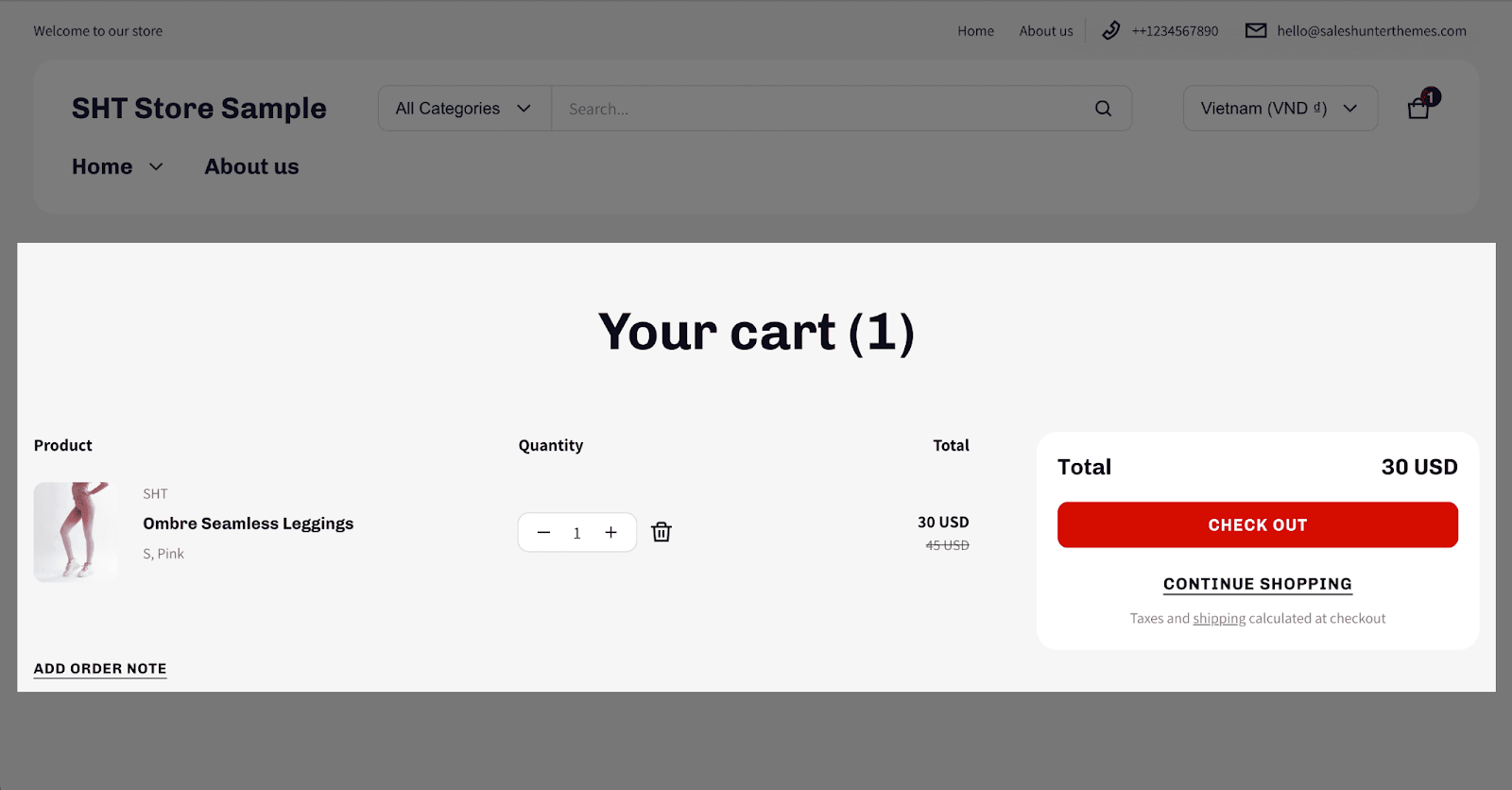 The cart page settings allow you to choose a color scheme for the background and content of the section. There are two options: Scheme 1 and Scheme 2. You can customize these options in the theme settings.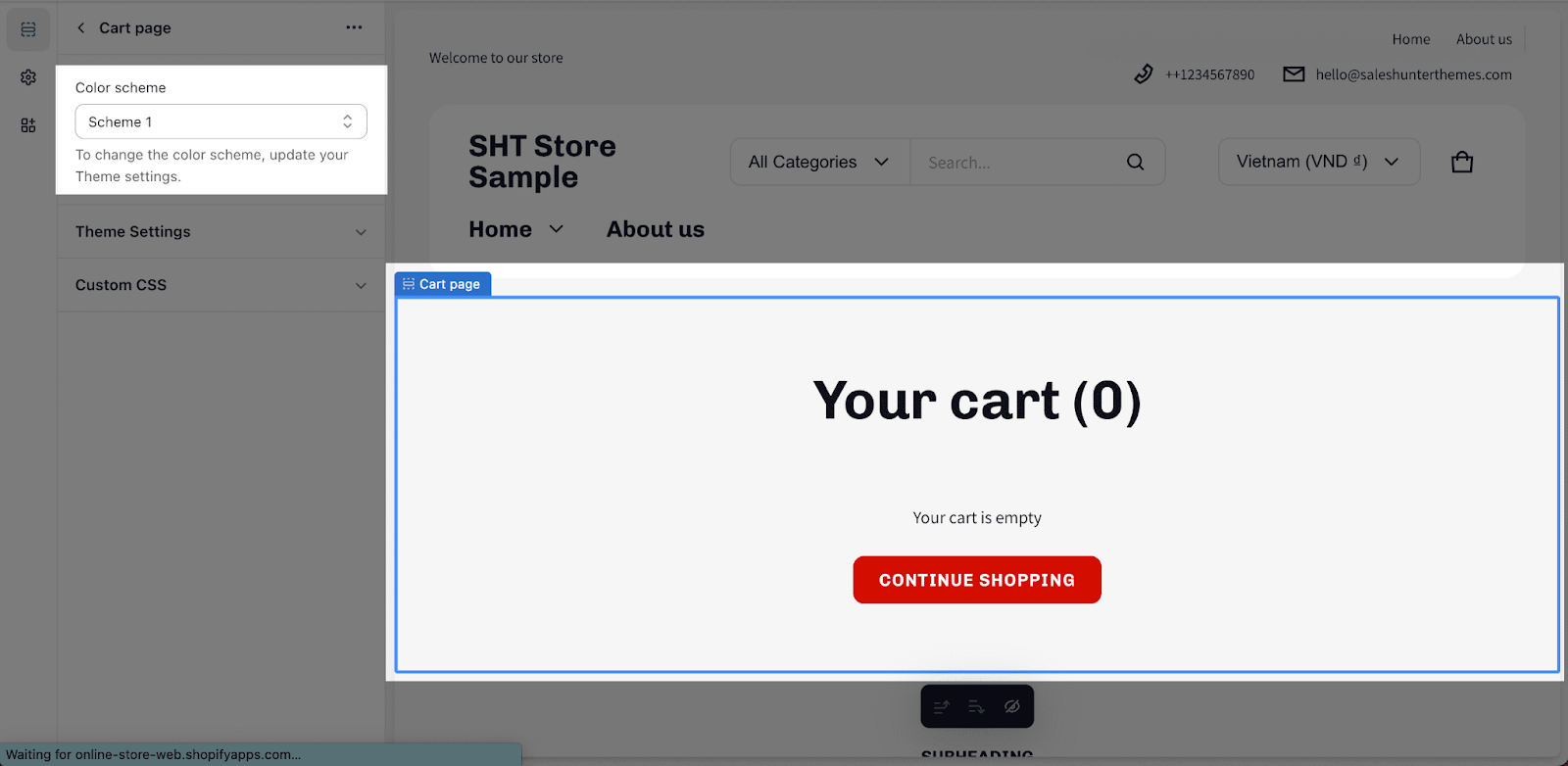 In the Theme settings, you can adjust additional parameters for this section. However, please note that any changes you make here will affect the Theme settings and all other elements on the store. To learn more about Theme settings parameters, please see this article.
If the cart is empty, a notification will appear that says "Your cart is empty". There will also be a call-to-action button that says "Continue Shopping".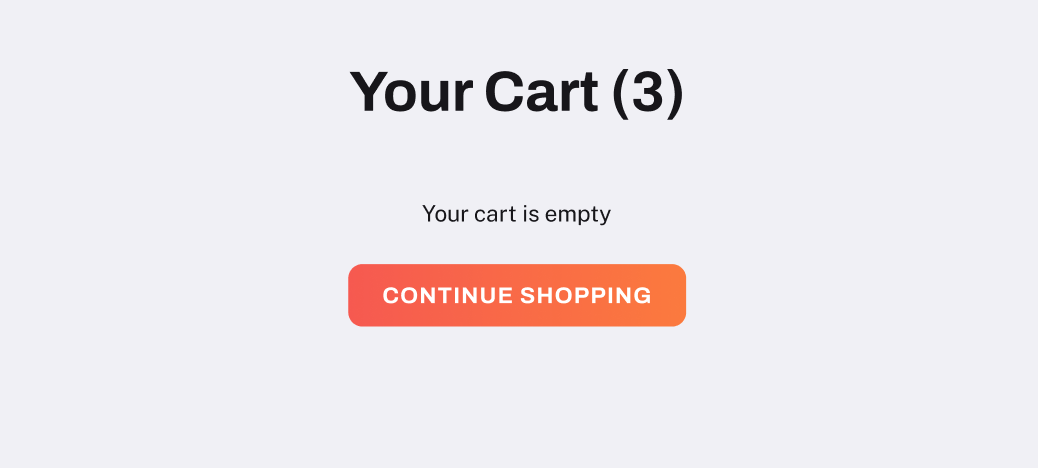 If there are discounted products in the cart, the subtotal price will be discounted to reflect the total discount.
If you have integrated third-party apps for selling plans, the information from those apps will also be synced to the cart page.