Image With Text
About Image with Text Section
The image with text section is a common layout design used in online stores. It pairs an image with accompanying text to provide a more engaging and informative presentation of a product, service, or promotional message.
Access Image with Text Section
From any page, please click on 'Add Section' on the left side bar, then choose 'Image with Text'.
Image with Text Configuration
This section shares the same settings with the Hero Image with Text section in: General, Layout, Text, Button and Prominent Badge.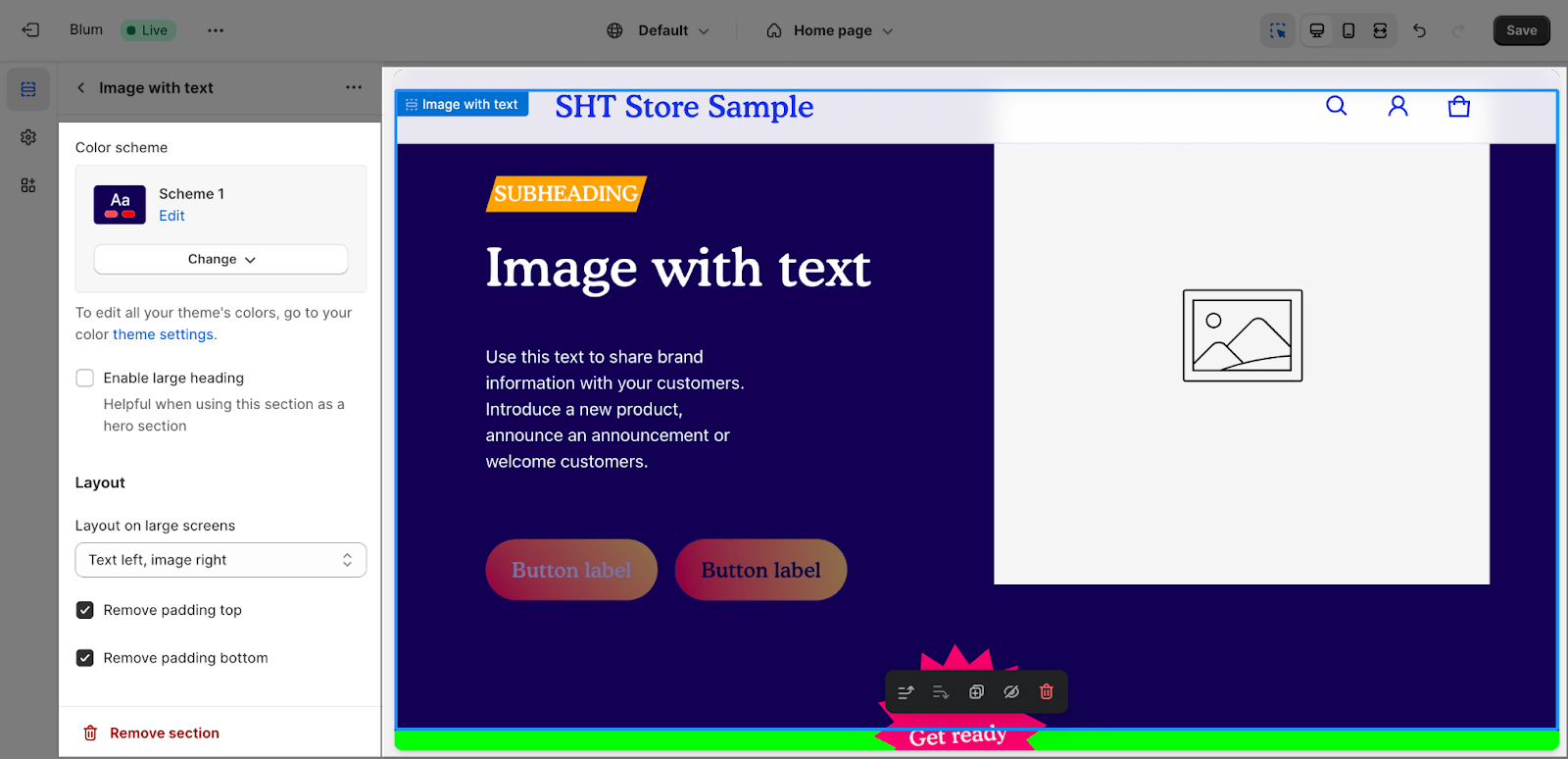 Image
In Image tabs, you can set up for the Primary Image and Secondary Image. Click on the Select Image button in Primary and Secondary image to add your images in the section. If you just want to show one of the images, simply keep the other image type blank.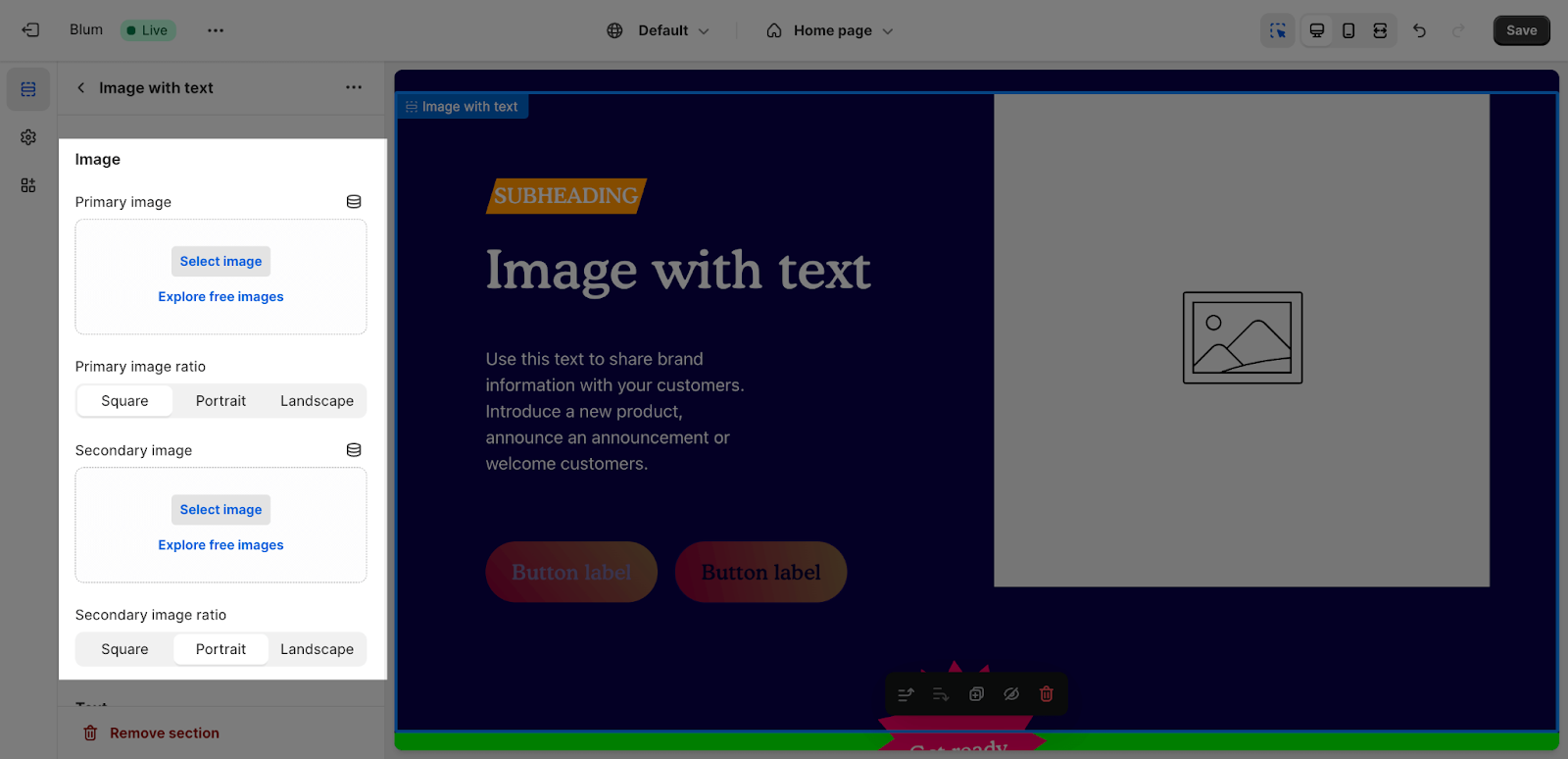 The recommended size for Primary Image is 700x500px and 250x250px for Secondary Image. With Primary and Secondary Image Ratio, you can select one of 3 types: Square, Portrait (3×4) and Landscape (4:3). By default, the section is set for Portrait type.